Hales Corners Web Design Portfolio: These Companies Profit from SEO
Wisconsin Companies Make Return on Investment with Search Engine Optimization
Business in Hales Corners looking to improve their profitability and expand their customer base need to be looking at iNET Web. Both small and large companies can benefit from the web marketing services iNET provides.
If you're interested in making real PROFIT, iNET will make it happen. But why choose iNET over another competitor? As a web marketing company, we've helped hundreds of local businesses become more profitable. Every website we build is custom-built--no cookie cutter, template-based sites. They look great, work flawlessly, and they bring in new leads for our clients.
We're more than a web development company, though. We offer a full range of marketing services, including:
SEO Optimization
Web Design and Marketing
Brand Creation
With iNET, you'll never get a pitch to "invest" in social media, or a pay-per-click "solution." Both are pricey boondoggles that do little to bring you new business. iNET web developers will never try to sell you these budget wasters.
While a website is essential for any business, radio advertising is a proven way to reach potential customers and shouldn't be overlooked. With iNET, radio advertising is a painless process. We take care of every step:
Advertisement conception
Script writing
Final production
Buying air time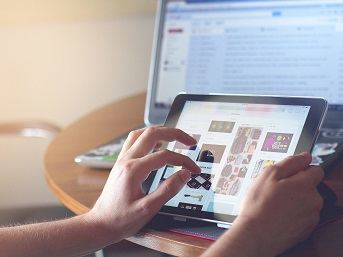 iNET never wastes your time because we know lost time is lost money. We focus on building and editing your website's content to honestly represent your company and get customers calling on you. Money spend on marketing with iNET is an investment--one that WILL pay off.
If you're not from Hales Corners, but are looking for a website or SEO work, we also serve the following areas:
New Berlin
Greenfield
West Allis
Franklin
Muskego
Greendale
Union Church
Kneeland
Oak Creek
CONTACT our web development experts for more information on our Hales Corners SEO services.
Northland Dog Supply
5760 S 108th St #225, Hales Corners, WI 53130
Hunting Dog Supplies
SEO Case Study
REIS Automotive LLC
5381 S 108th St, Hales Corners, WI 53130
Auto Repair Shop
SEO Case Study