HRin1
Human resources today is about more than conflict resolution and onboarding. To promote their advanced HR software, HRin1 trusted iNET to develop their completely custom website.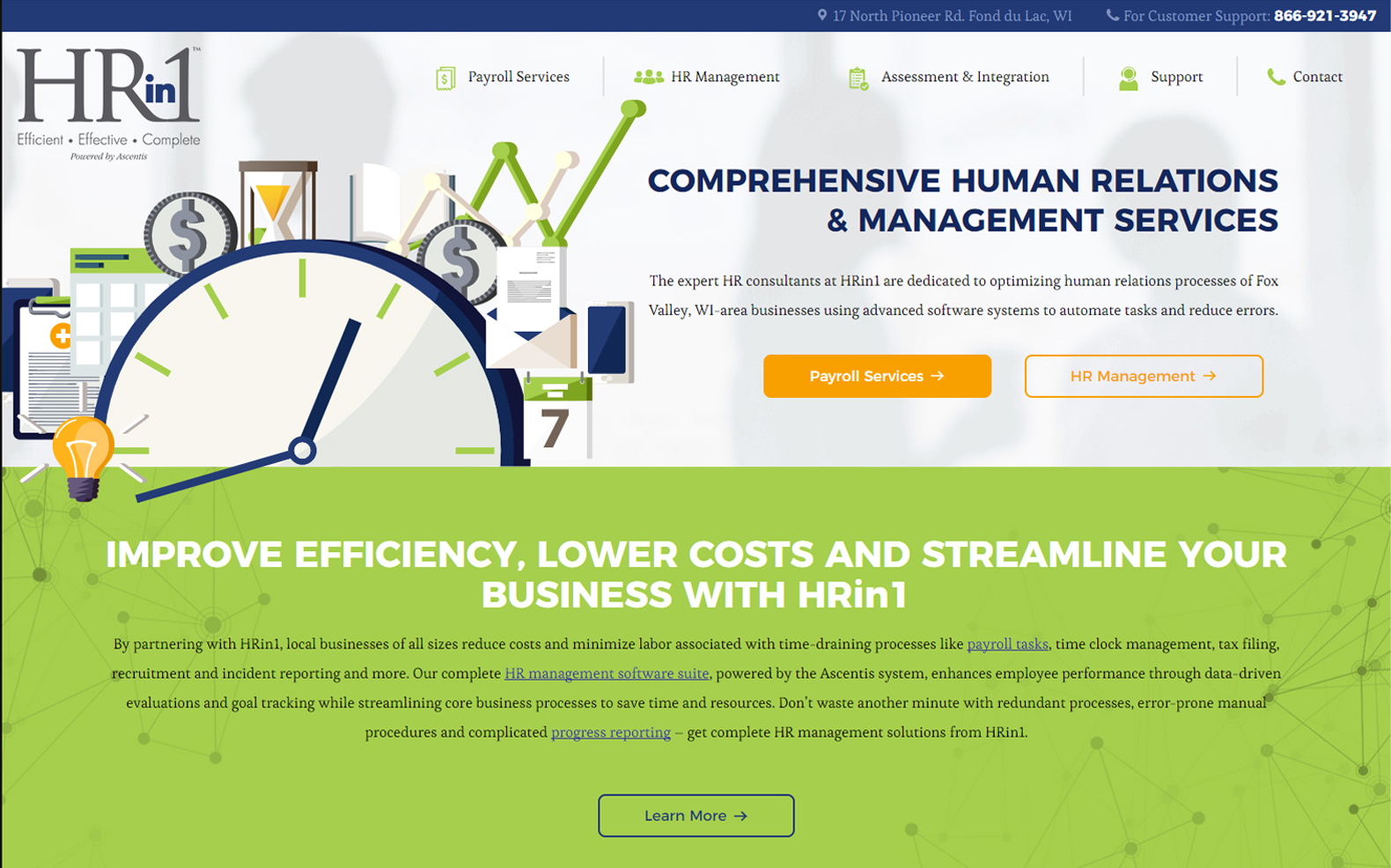 Click the links above to learn all about the unparalleled web marketing services that provided HRin1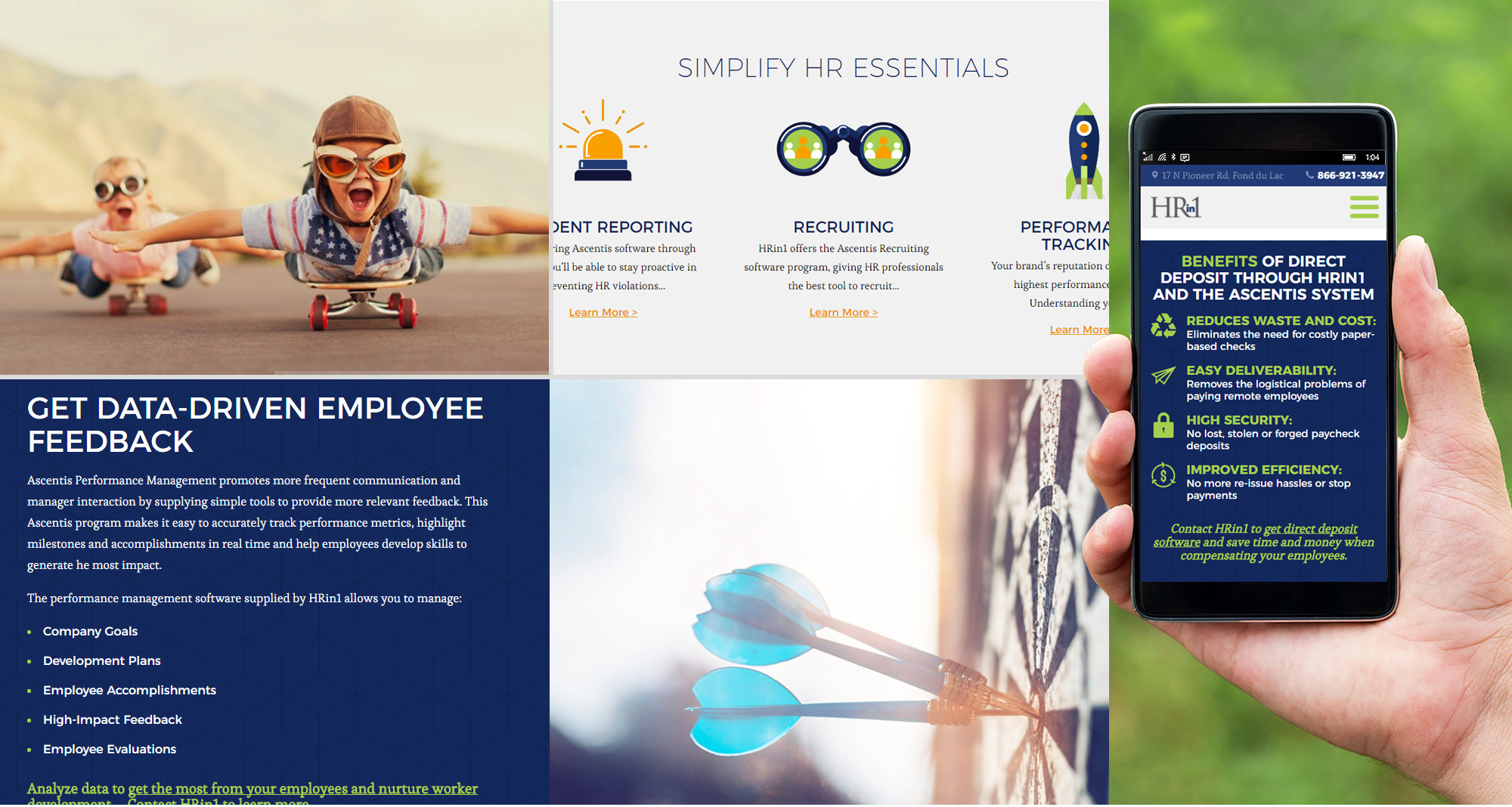 HRin1 - Web Marketing for a Human Relations and Management Services
HRin1 is an HR consulting firm from Fox Valley, WI. They provide payroll services, HR management, and assessment programs for local businesses.
Website Dilemmas
As a company specializing in HR software, they needed a great website. How else would businesses take their software seriously? They also wanted a unique, clutter-free design.
Technology Implemented
Search engine optimization – Layout design – Content Management System – HTML – Creative Genius – CSS – Flash – jQuery
Outcome
The website designed by iNET is a beautiful blend of function and form. A video plays when users arrive on the site, giving them a taste of what is to come. The homepage has a custom animated clock reminding visitors time is money and HRin1 offers a way to save both.