The Cap Connection
Purveyors of truck caps, bed liners and other truck accessories, this Waukesha-based business has been a longtime client of iNET Web.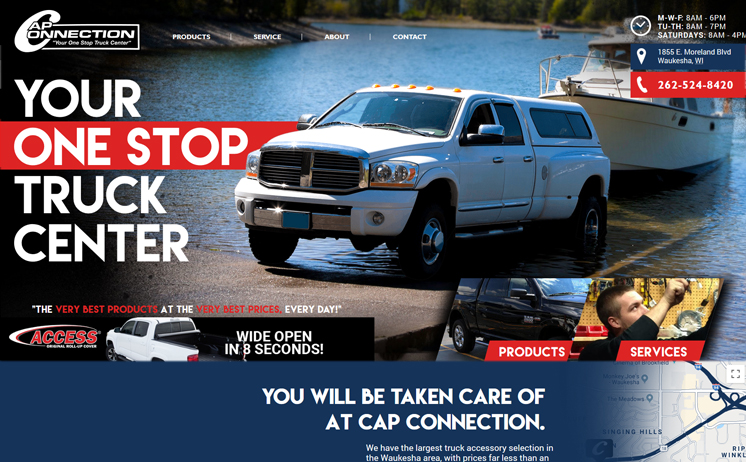 Click the links above to learn all about the unparalleled web marketing services that provided The Cap Connection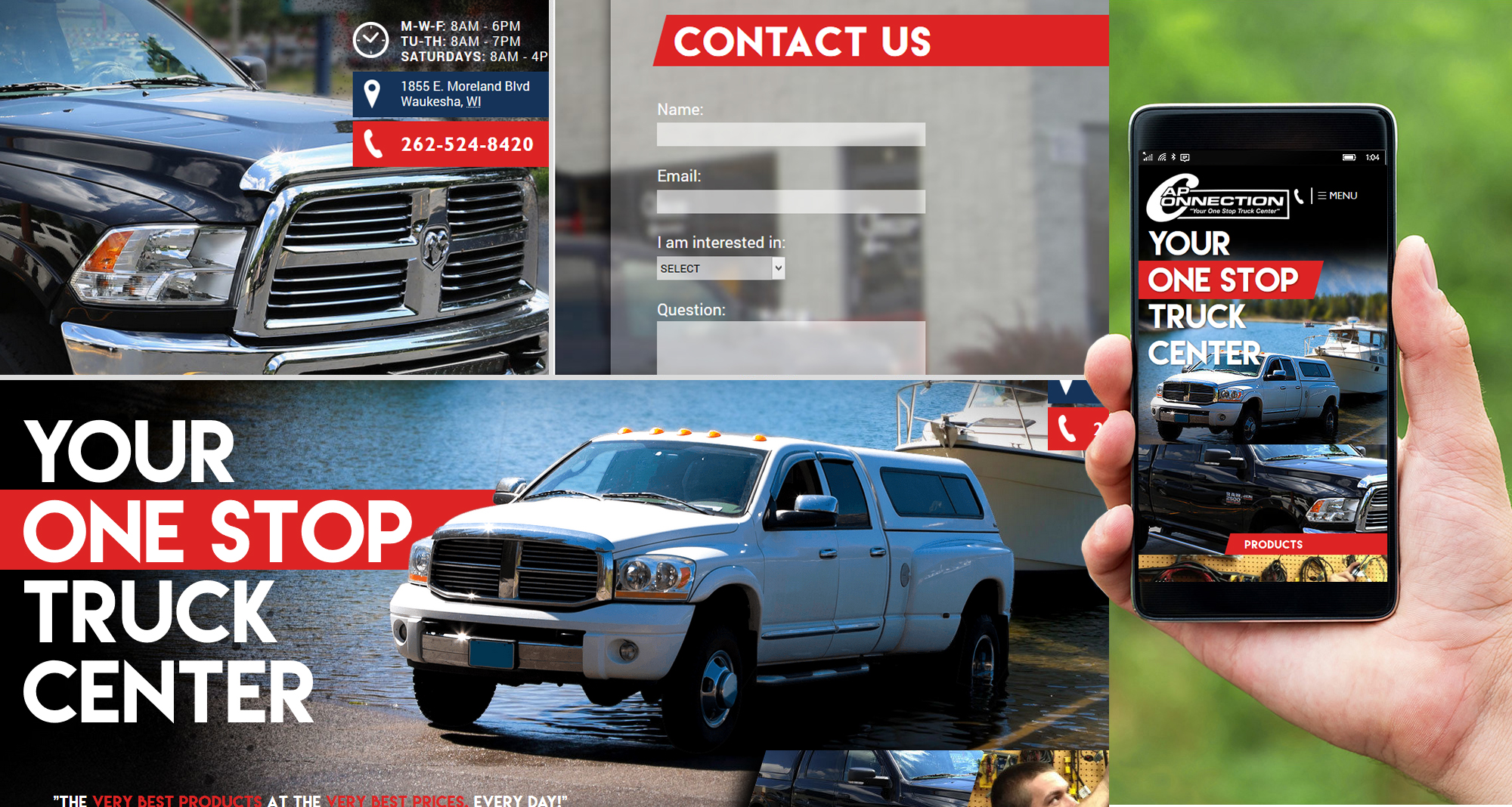 The Cap Connection
The Cap Connection sells and installs truck caps, bed liners, lighting, step boards and dozens of other truck accessories. If you're into trucks, The Cap Connection is your kind of place.
Website Dilemma:
The Cap Connection had a website built by iNET over a decade ago. Realizing web design and development had evolved dramatically over the years, they asked us to re-do their website with a mobile responsive design, which would enable it be viewed on smartphones and other mobile devices.
Technology Implemented:
Mobile responsive design - Search engine optimization – Layout and Graphic Design – Programming –Content Management System – HTML –CSS – jQuery
Outcome:
With a redesigned website incorporating mobile responsive design, The Cap Connection is getting more web traffic, more inquiries and more sales than ever before.