Plastocon Inc.
In the plastic injection molding industry, as in so many other niche industries, the best way to shape a profitable future is with a website that brings prospective customers to your inbox.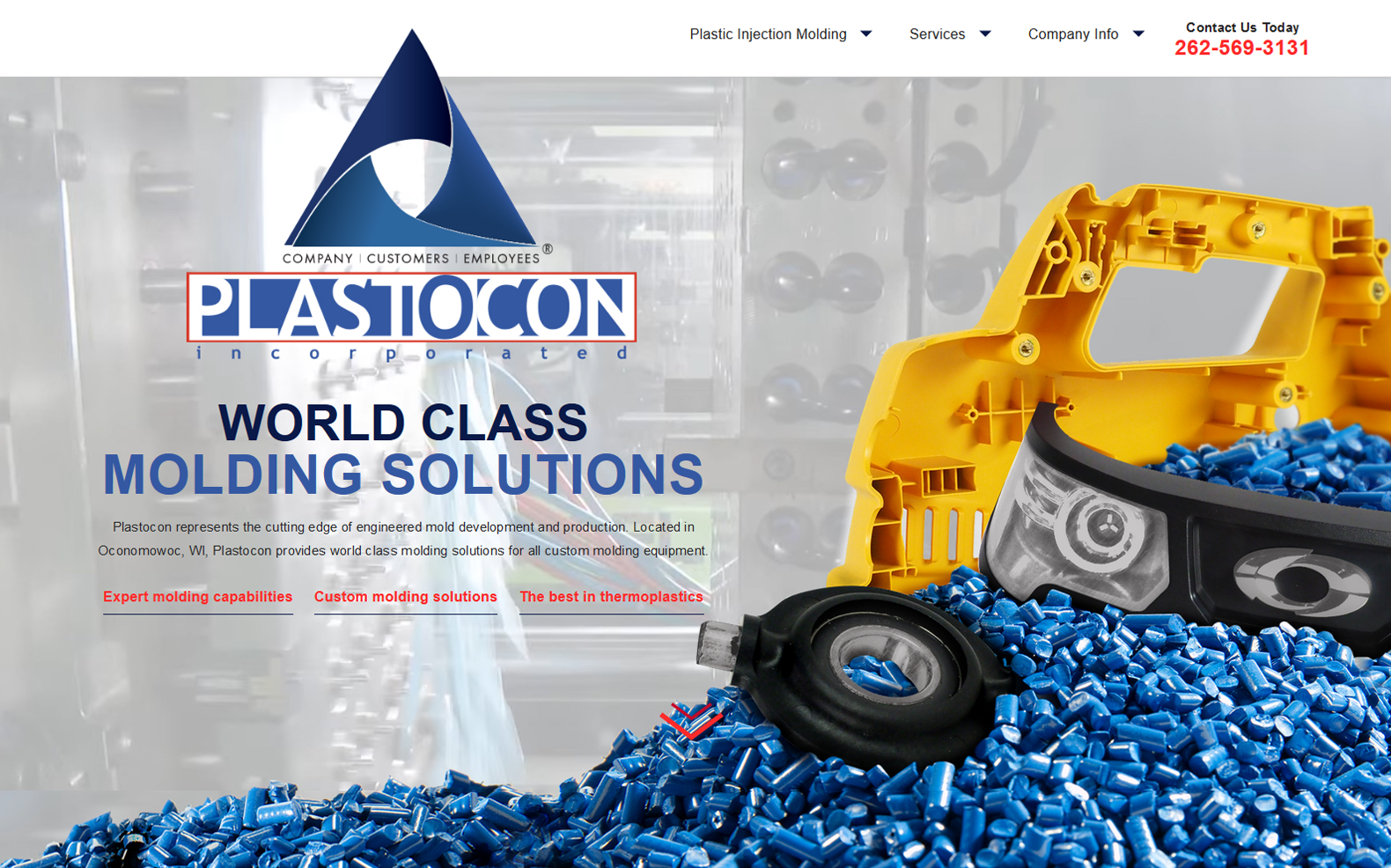 Responsive:
The Plastocon Inc. website is responsive, accessible on all types of computers and mobile devices. Orders can be placed anywhere, making work more convenient for customers.
SEO:
Plastic injection molding is a huge industry. iNET search engine optimization brings the Plastocon Inc. website to the top of search engine results.
Copywriting:
iNET copywriters were tasked with filling the Plastocon Inc. website with comprehensive yet easy to understand content for potential customers.
Video:
iNET videographers recorded footage of Plastocon Inc. in action to showcase on the website.
Custom Programming:
The Plastocon Inc. website is full of custom programming from iNET developers. There are graphics and videos to show customers exactly what they can expect from Plastocon services.


Click the links above to learn all about the unparalleled web marketing services that provided Plastocon Inc.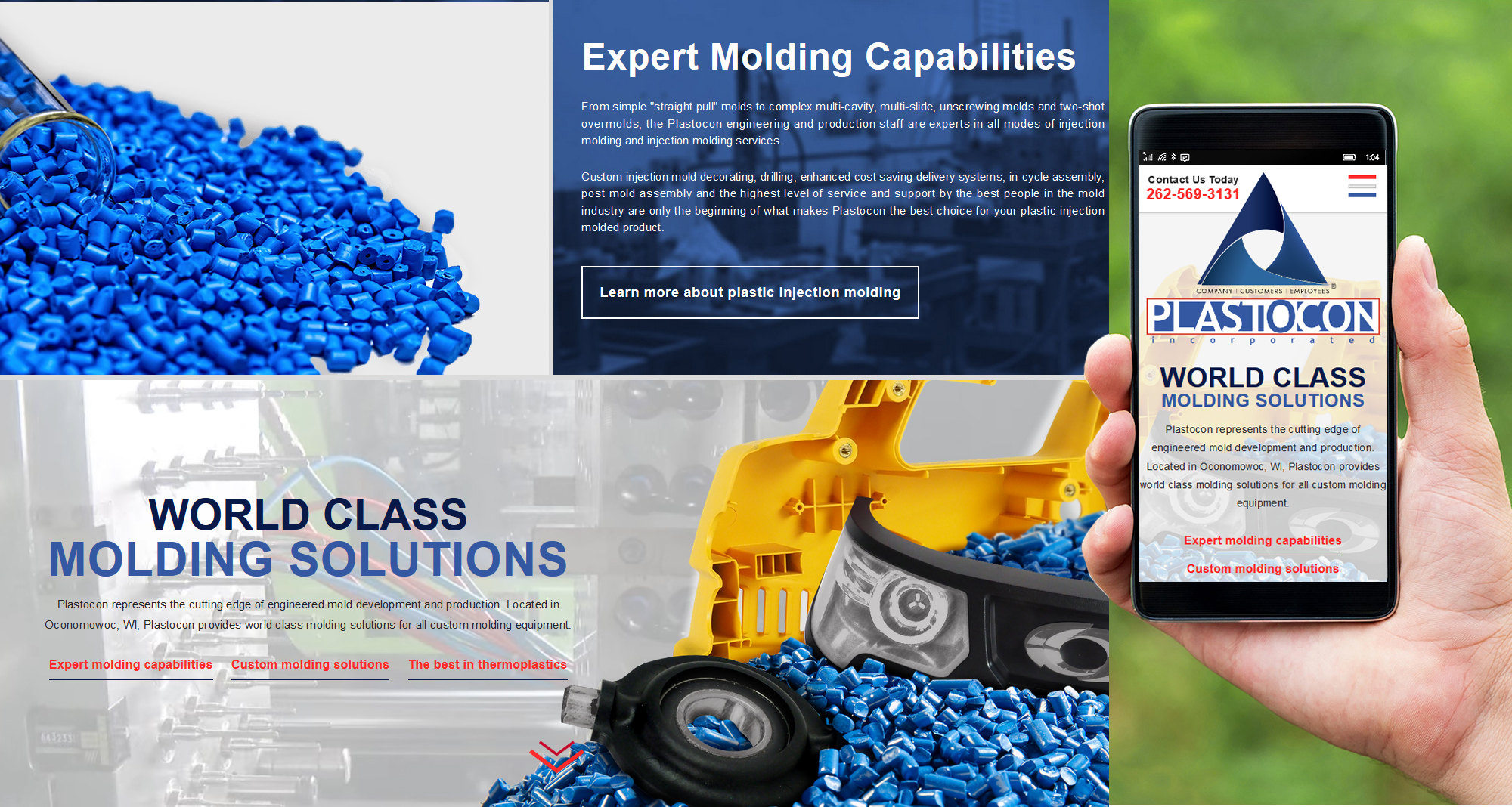 Plastocon Incorporated
Founded in 1958, Oconomowoc based Plastocon specializes in plastic injection molding for custom molding equipment. From their start making plastic chair tips and health care industry products they've grown to be a leader in the custom injection mold engineering and manufacturing industry.
Website Dilemma
Plastocon is a longtime client of iNET Web, and while the website we built for them years ago had served them well, it didn't reflect the capabilities they had added over the years, wouldn't display properly on mobile devices, and was plagued by the glitches common to websites built in the early years of web development.
Technology Implemented
Creative Genius Branding & Copywriting – Layout and Graphic Design – Mobile Responsive Design – Search Engine Optimization – Programming – Content Management System – HTML –CSS – jQuery
Outcome
iNET Web redid both Plastocon's injection molding site and their sister site for correctional institution meal delivery systems. With an updated, contemporary design and a fresh infusion of search engine optimization, they're well positioned for the future.