Bern Office Systems
Even if you run one of Milwaukee's oldest office furniture companies, you still need to keep up with the times—especially when it comes to having a website.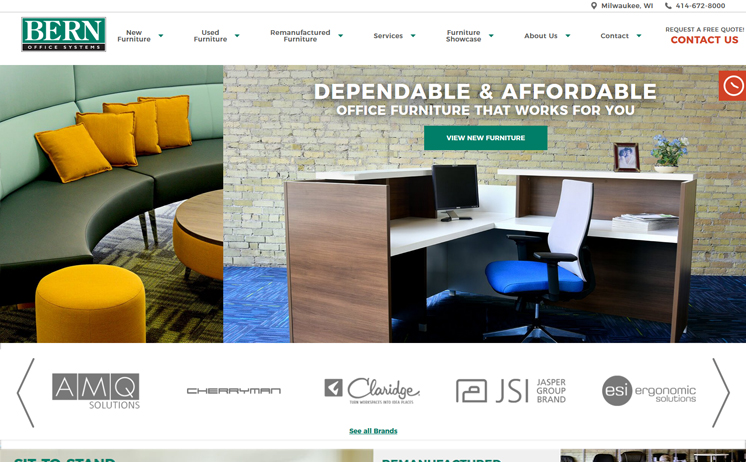 Click the links above to learn all about the unparalleled web marketing services that provided Bern Office Systems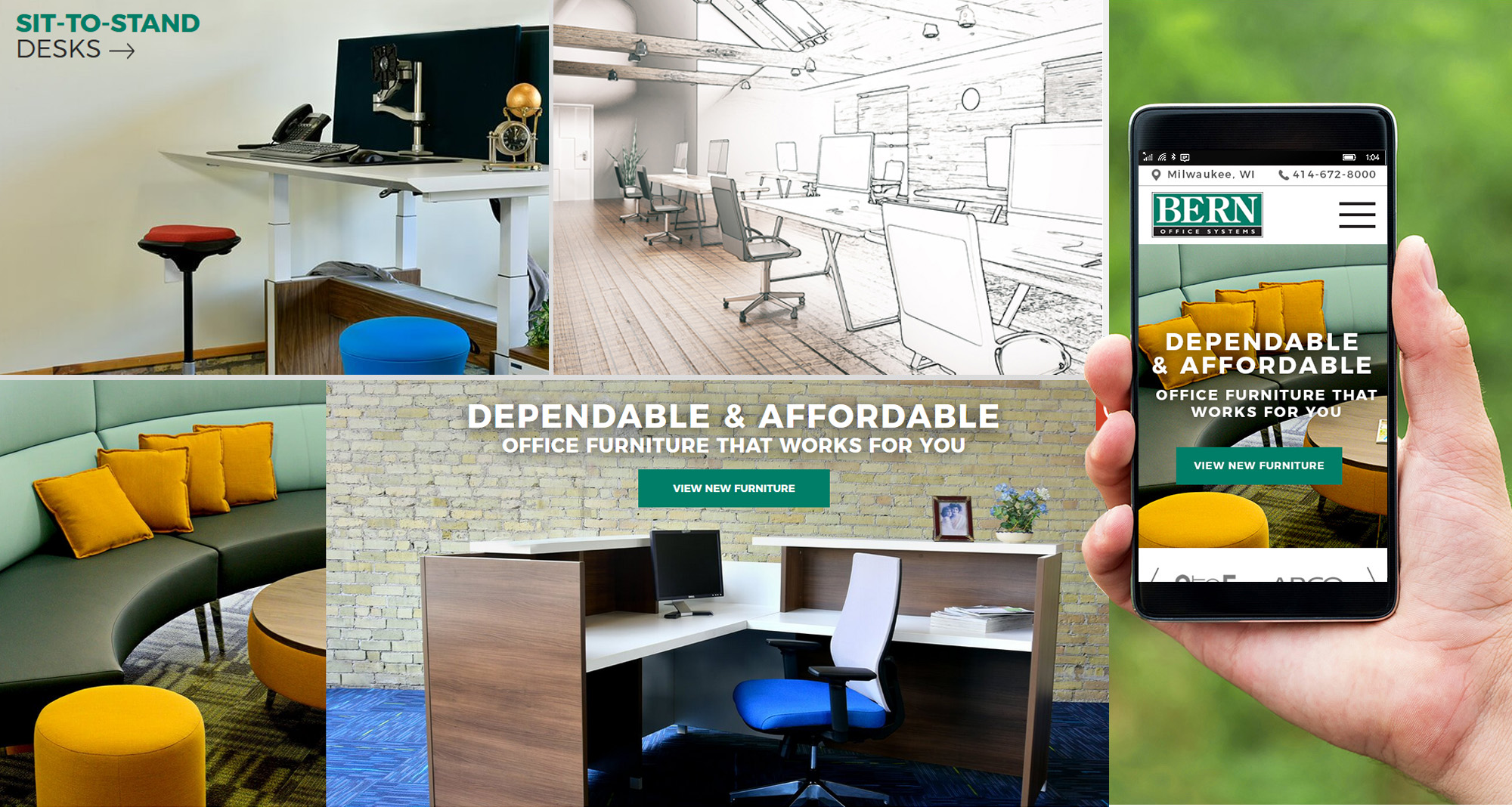 Bern Office Systems
Bern Office Systems, known by their loyal customers as "the Bern Boys," has been selling office furnishings in Milwaukee since 1946. Continuing a family tradition, owners Tony and Phil Bern work directly with customers to provide exceptional service.
Website dilemma
Bern Office Systems had a website created by iNET over a decade ago. Since then, advancements in web design technology have enabled iNET to build better websites. After seeing some of the newer websites created by iNET Web, the Bern Boys realized how dated their site looked. Even worse, it lacked a mobile responsive design. Considering most of the traffic to their site was now coming from mobile devices, they really needed a site that would display on smartphones and tablets as well as desktop computers.
Technology implemented
Content Management System – Mobile Responsive Design -- SEO – Copywriting – HTML – Graphic Design – CSS
Outcome
The updated Bern site is dramatically easier to navigate, has new photos of their current product lines, and is mobile responsive. More potential customers are finding the Bern Boys online than ever before, thanks to the refresh done by iNET Web.