One Voice Freedom
When you believe in something, you share it with the world. iNET-Web creates websites and print media for everyone, from personal sites to non-profits and charity organizations. If you believe in your site, we will too.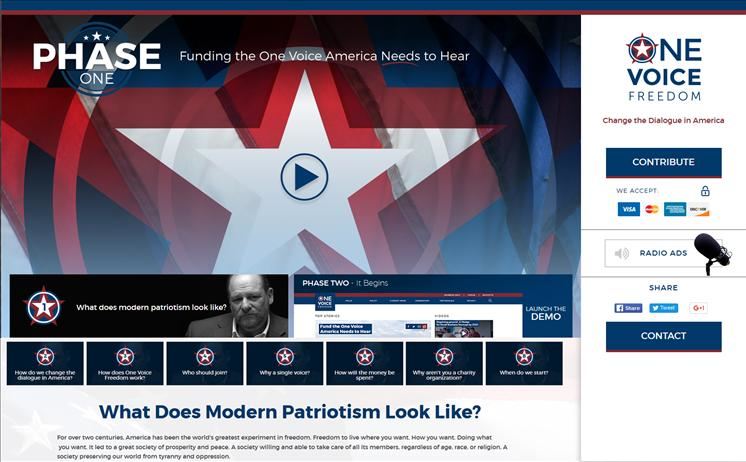 Click the links above to learn all about the unparalleled web marketing services that provided One Voice Freedom
One Voice Freedom
One Voice Freedom is a conservative organization founded on the belief that regular Americans can change the political dialogue in America if given the right tools and resources. One Voice's goal is to empower disenchanted, frustrated citizens who feel like they have little impact on our country's political direction by giving them voice again in American politics, making political advertisements for the conservative cause and connecting citizens with political mediators.
Website Dilemmas
One Voice founder Dave Mundt wanted to expand the reach of his message throughout southeastern Wisconsin and beyond and increase donations for his outreach efforts, but he wasn't sure how to increase traffic to his website. He also didn't have a program in place to accept online donations, so he approached iNET Web for help marketing his movement.
Technology Implemented
Web design - Ecommerce - Flash
Outcome
iNET Web's designers collaborated on a professional One Voice page whose visuals replicated the tone of the One voice campaign. iNET Web's artists integrated flash video with images of eagles and American flags, creating a unified theme of patriotism and standing staunch for liberty. The page put a theme, a voice and a brand to the One Voice movement.
Whether you want to promote your product, business, service or nonprofit, Contact iNET Web for the traffic that will put you on the map!