UThrive
A great idea like UThrive's affordably priced financial planning for young professionals deserves a great website. That's where iNET Web comes in.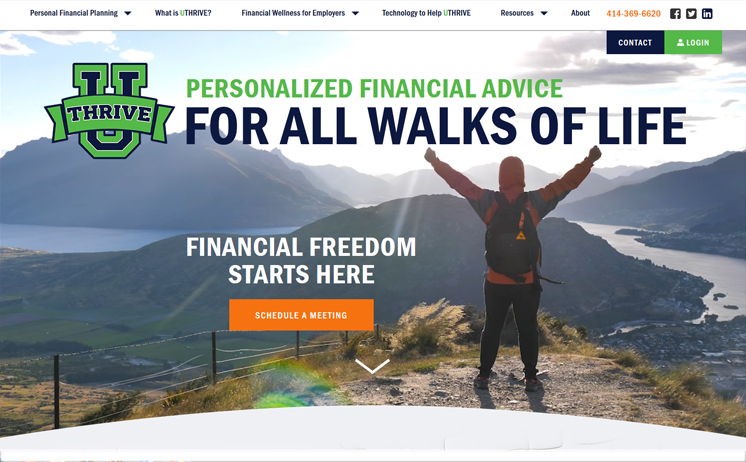 Responsive:
The majority of web traffic in today's world comes from mobile devices, which makes responsive design a must-have for your website. iNET's talented developers have created a seamless transition from desktop to mobile devices for UThrive's Website.
SEO:
Search engine optimization is more important in today's web than ever before. Fulfilling user searches and getting clicks is a fierce competition. iNET-Web has helped UThrive float to the top.
Copywriting:
iNET copywriters are fluent in making copy useful and creative. Our copywriters have made UThrive a valuable financial resource for everyday consumers.
Custom Programming:
iNET-Web is no cookie-cutter web development company. UThrive's website is built from scratch and uses the latest and greatest web technology.
Logo Design:
iNET graphic designers have created a visually appealing and communicative logo for UThrive.


Click the links above to learn all about the unparalleled web marketing services that provided UThrive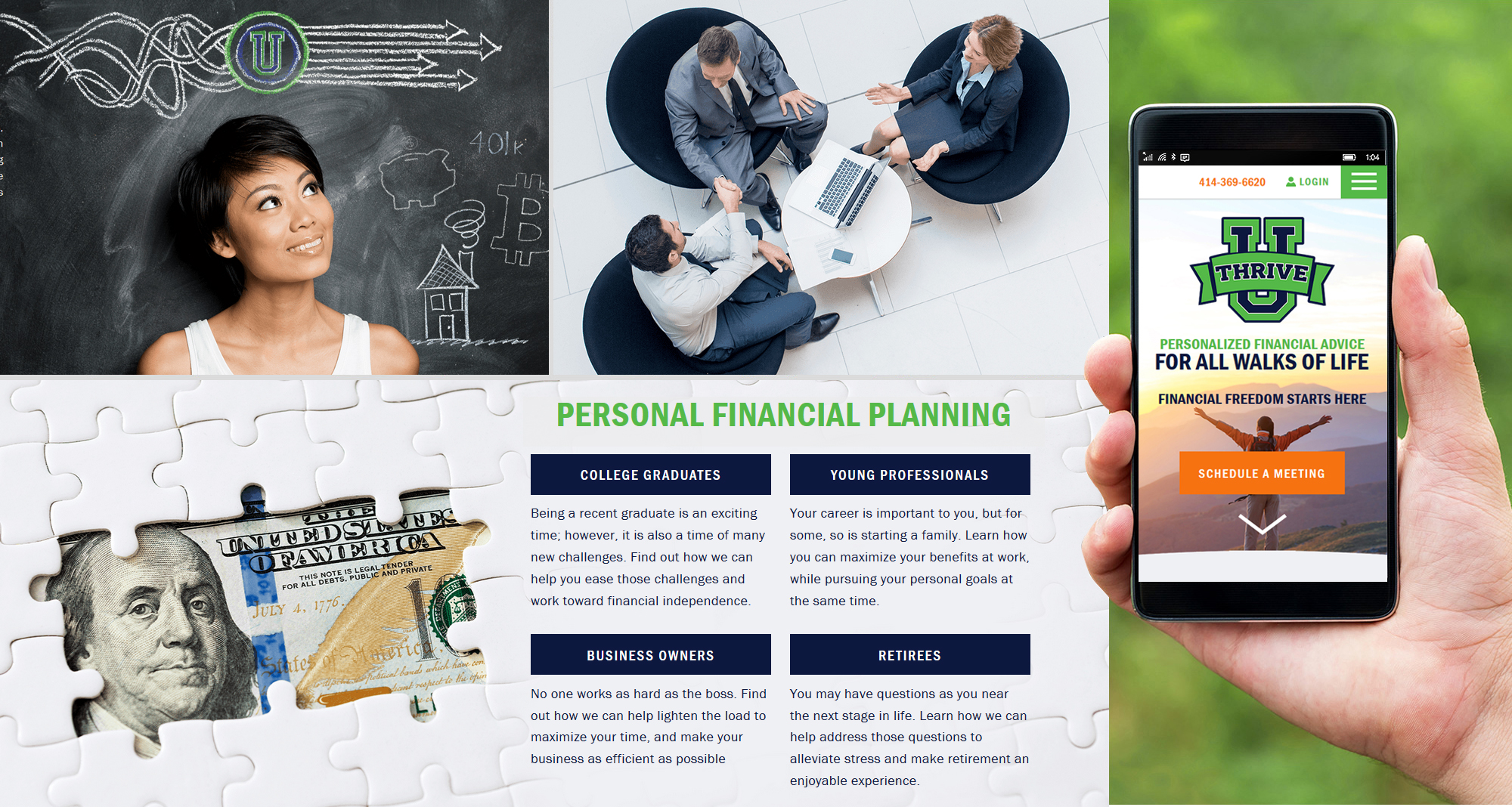 uThrive
A division of Brookfield-based Next Level Planning & Wealth Management, UThrive provides the knowledge, education and resources to help young professionals, as well as older ones, better manage their finances and plan for their futures.
Website Dilemma
Because UThrive was a new venture with no existing website, iNET Web had carte blanche to develop the look and tone of their website. Tasked with making financial planning more palatable, iNET Web designers created a modern, graphically clean design with broad appeal to both individuals and employers interested in their program.
Technology Implemented
Layout and design – Search Engine Optimization – Responsive Design – Copywriting – Content Management System – HTML –CSS – jQuery –HTML
Outcome
iNET Web developed a clean, easily navigated website for UThrive, with content that's friendly, accessible and encouraging for anyone in need of financial planning but unsure about how to start or who to trust.