Delforge Law Office
The days of finding a lawyer in the Yellow Pages are over. Today, everyone is looking online. Which is where iNET Web comes in.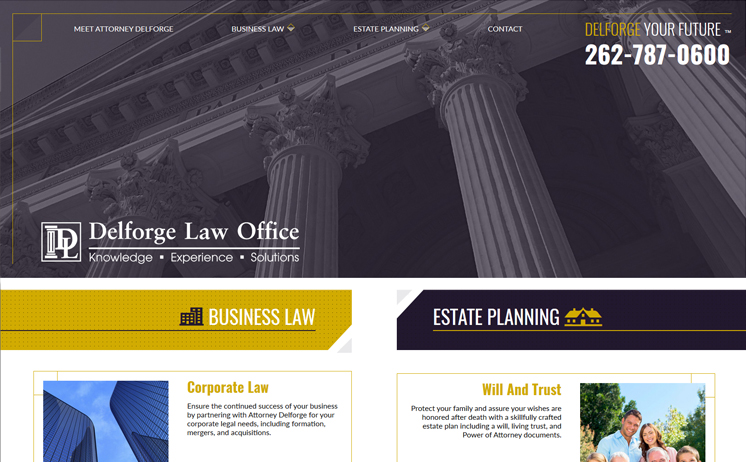 Click the links above to learn all about the unparalleled web marketing services that provided Delforge Law Office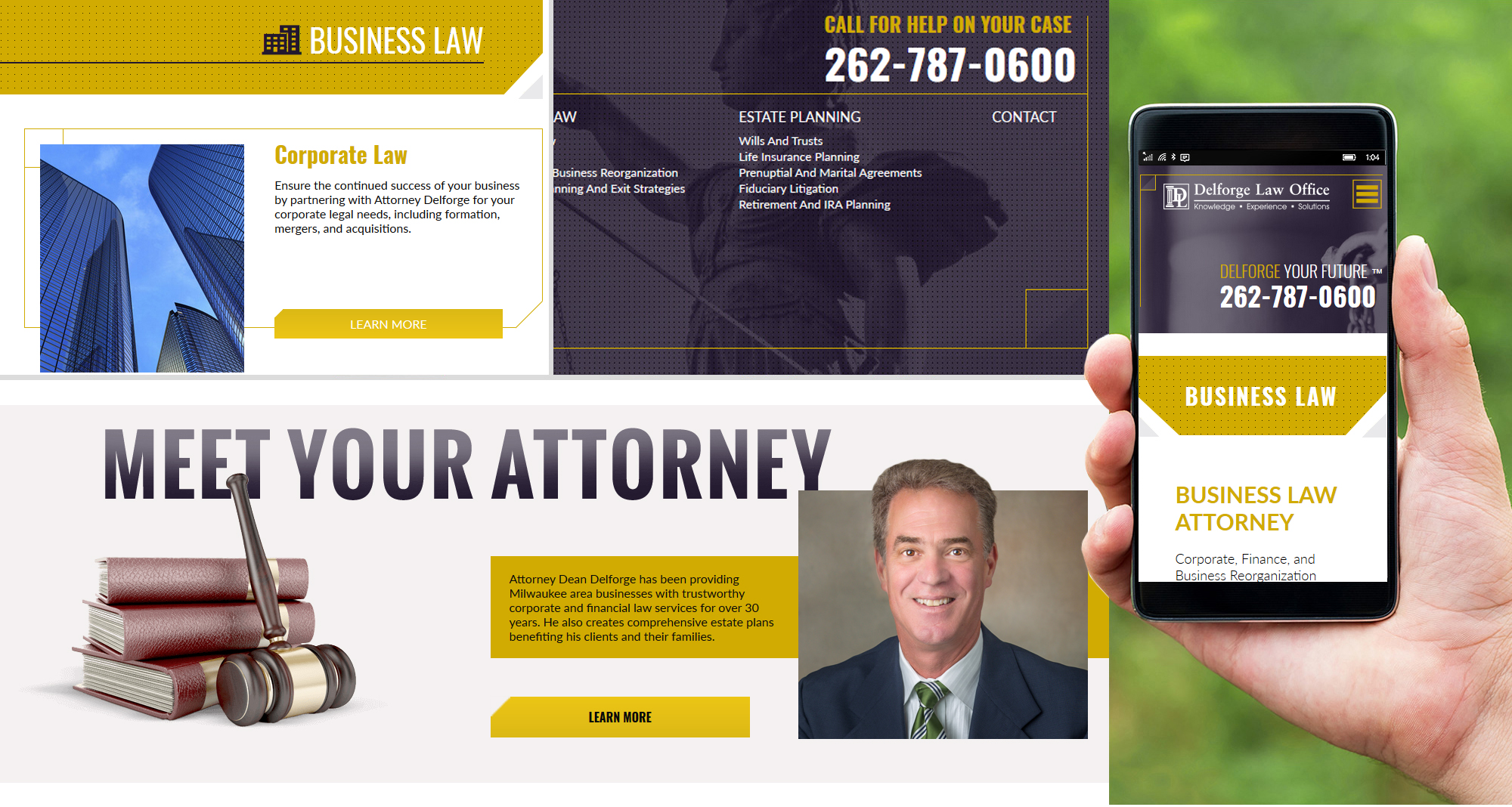 Delforge Law Office
Since 1984, Attorney Dean Delforge has specialized in business law and estate planning for businesses and individuals in the greater Milwaukee area. When he realized he needed a website to represent his practice online, he chose iNET Web for our long history of successes in getting businesses noticed online.
Website Dilemma
The Delforge Law Office practice includes both business law and estate planning, with several specific niches in each of these category. They wanted a website that would help them attract inquiries for all the legal services they offer. They also wanted a website with a look befitting an established law firm.
Technology implemented
Search engine optimization – Layout and Graphic Design – Mobile Responsive Design – Programming – Creative Genius Branding & Copywriting –Content Management System – HTML –CSS – jQuery
Outcome
iNET-Web designed and built a professional-looking website infused with search engine optimization for all the legal services Delforge provides. An online contact form makes it easy for prospective clients to request information or set up a meeting. Since the site launched, Delforge has seen a steady increase in traffic to their site and the number of inquiries they're getting exceeded all expectations.