SnK Pump and Plumbing
"When it comes to water, one call does it all" is the promise offered by S&K Pump & Plumbing. A family business since 1948, they needed a modern website to reflect their full range of services.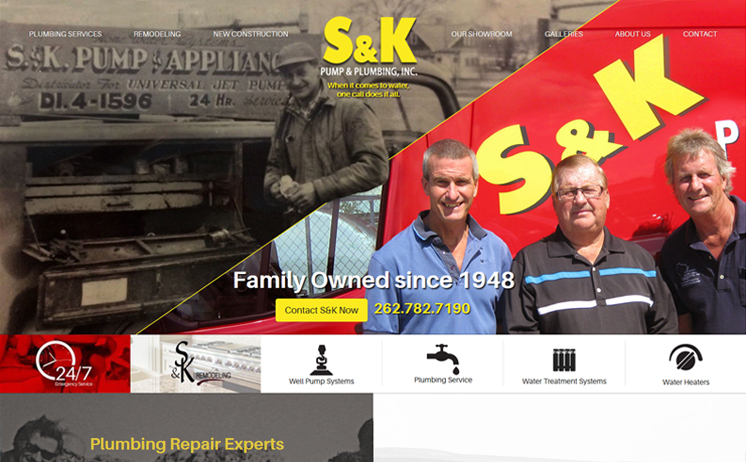 W
If you've ever dealt with a plumbing emergency, you know sitting down at a desktop computer to search for a plumber isn't an option. The responsive design from iNET is easily viewed on smartphones and tablets by anyone in an emergency situation.
W
S&K does more than basic plumbing. SEO keyword optimization helps their site stand out for their bathroom remodeling, water treatment systems and plumbing work for new construction.

Click the links above to learn all about the unparalleled web marketing services that provided SnK Pump and Plumbing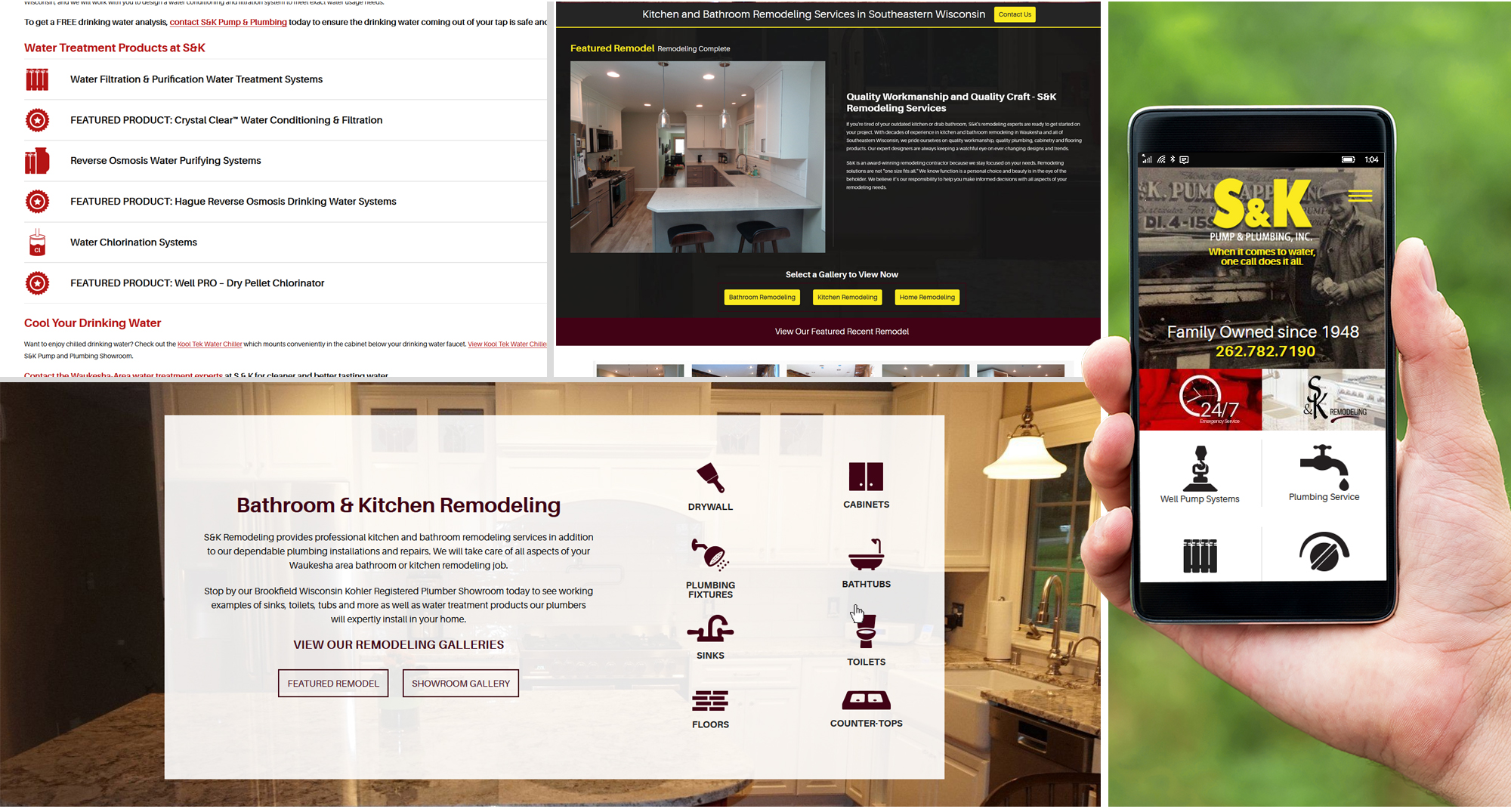 S&K Pump & Plumbing - Web Marketing for a Waukesha Plumber
S&K Pump & Plumbing is a family plumbing business in southeast Wisconsin. Although in business since 1948 and well-known in the area, they needed a new website to reflect their expanding services.
Website Dilemmas
S&K had expanded to bathroom and kitchen remodeling, yet only showed up in online search results as a traditional plumber. Other services like water treatment system installations and water heater maintenance also needed representations on their site.
Technology Implemented
Search engine optimization – Layout design – Content Management System – HTML – Creative Genius – CSS – Flash – jQuery
Outcome
iNET gave the S&K website a major update to reflect their bathroom and kitchen remodeling services. Our search engine optimization work got their site noticed by the major search engines.
New image and video galleries highlight all S&K services, from basic water heater replacement to a full kitchen remodel.