AAAHI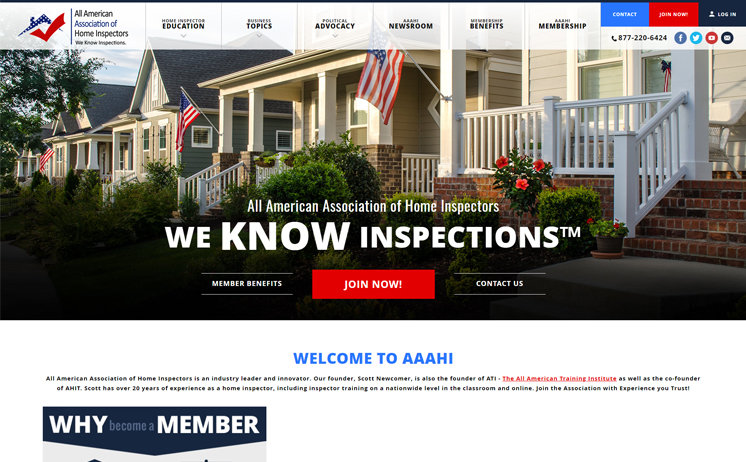 Responsive:
Responsive: A responsive website can be viewed on any device, from the smallest smartphones to the largest desktop monitors without changing the user experience.
SEO:
SEO: AAAHI is a national organization. Our SEO helps the website reach inspectors across the country.
Copywriting:
Copywriting: Every page of the AAHI website needed carefully crafted copywriting to explain the organization's message to potential members.
Video:
Video: On the AAAHI homepage there is a video welcoming potential members. This video was professionally recorded at iNET's green screen studio.
Custom Programming:
Custom Programming: The new AAAHI website has an interactive map feature for its nationwide users. Home inspection courses for all experience levels are available for signup online. You won't find this custom programming on any cookie-cutter website templates.


Click the links above to learn all about the unparalleled web marketing services that provided AAAHI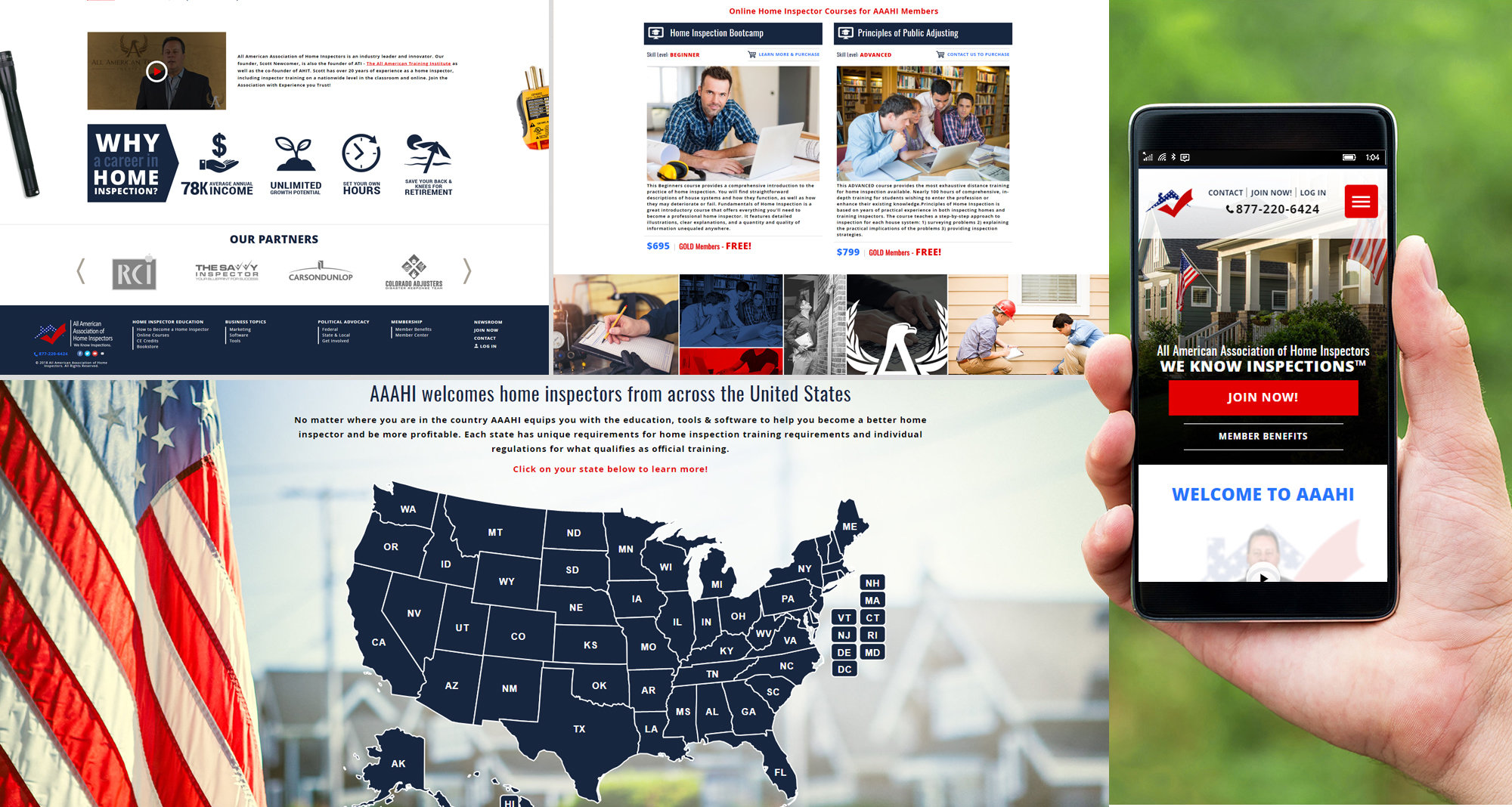 The All American Association of Home Inspectors (AAAHI) needed a website that would drive membership in their organization. iNET Web was the logical choice.

AAAHI - Web Marketing for the Home Inspection Industry
The All American Association of Home Inspectors provides ongoing training, marketing support, and political advocacy for the home inspection industry. The AAAHI came to iNET Web after seeing our work for a sister business specializing in career training for home inspectors. The success of that website made iNET the obvious choice for the AAAHI website.
Website Dilemma
They tasked iNET Web to develop a website to promote their educational mission and political advocacy for the industry, as well as increase membership in their organization. Walking the line between their educational and advocacy mission and the need to drive membership, iNET expertly crafted a website that wins on all fronts.
Technology Implemented
Search engine optimization – Layout and design – Creative Genius Branding & Copywriting -- Content Management System – HTML –CSS – jQuery –HTML
Outcome
iNET Web's design team developed a clean, professional-looking website that instantly conveys trustworthiness. A subtle use of red, white and blue colors reflects the "All American" part of their name. The website is easy to navigate and provides a wealth of information for both home inspectors and those looking to enter the field.