The Wool Bed Company
Does wool bedding make you think of huge piles of money? Maybe it should. iNET Creative Genius put the site at the top of free search engines, and the business saw 150% growth every year for 4 consecutive years.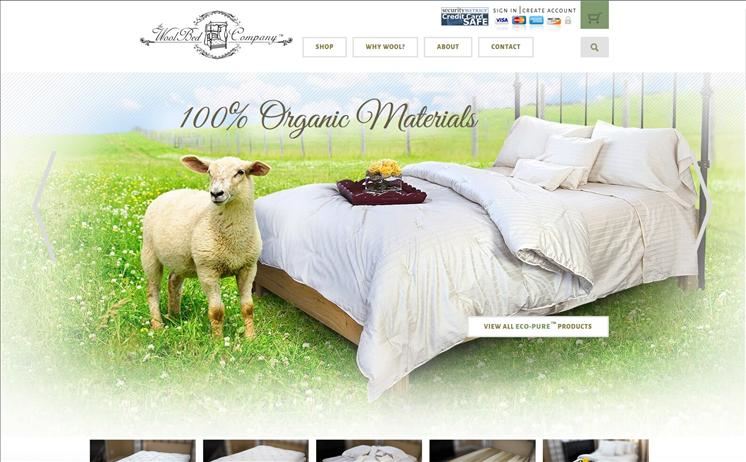 M
A logo is the easiest way to identify a company. iNET designed the logo for The Wool Bed Company, so all their customers know they came to the right place for sleep relief. Preview our logos now!
M
You're Organic - Sleep It is the brilliant radio brand which continues to create waves among greedy chemical-mattress companies. What it's making The Wool Bed Company is PROFITable. Preview our radio ads!
M
Is there any faster introduction than a business card? Before a tradeshow, The Wool Bed Company had iNET design business cards to match their brand new website. View our print media now!

Click the links above to learn all about the unparalleled web marketing services that provided The Wool Bed Company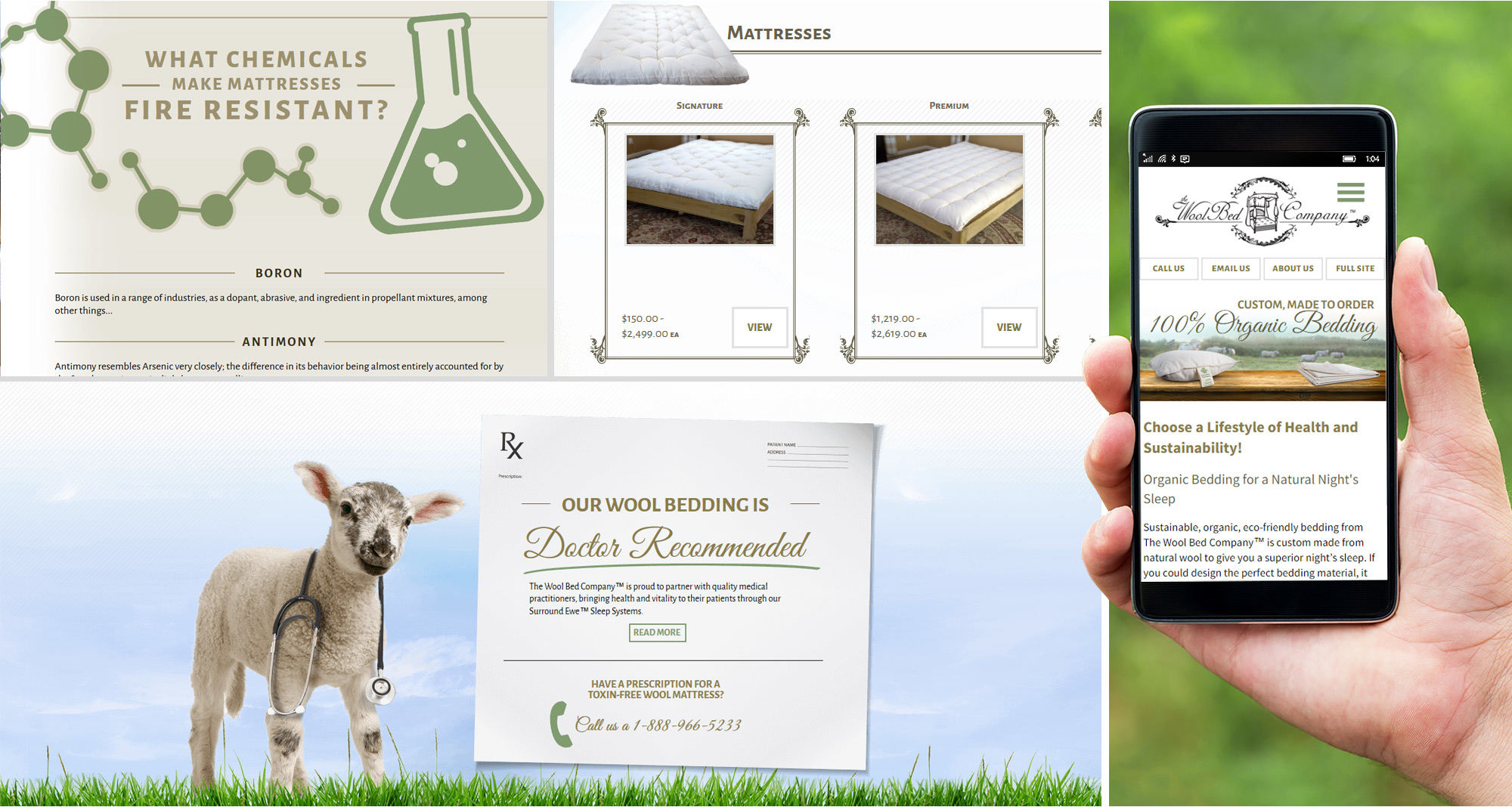 The Wool Bed Company
Located in the rolling hills of central Wisconsin, The Wool Bed Company is dedicated to producing the finest, all-natural wool and cotton bedding products. Of course, it doesn't hurt to be situated on a 35-acre sheep farm!
Website Dilemma
This client had a dream and a vision, but no web presence at all. She needed the site to not only tell her story and showcase the company's products, but to also allow customers to purchase those products directly on the site.
Technology Implemented
Layout Design – HTML – Search Engine Optimization – Flash – ecommerce – Content Management System
Outcome
iNET built a visually appealing website to thoroughly explain the benefits of the all-natural bedding products made by The Wool Bed Company. Secure online ordering of their products makes it easy to convert prospects into customers. The scope of iNET's work has expanded from the initial website to monthly SEO work, regular updates for special sales, and a radio campaign—all of which are generating impressive results. With wool bedding and an iNET website, this client sleeps very well at night.
Sleep better at night knowing iNET's web designers are making your business more profitable.