Aro Lock & Door Company
Keeping homes and businesses secure is Aro Lock & Door's specialty. Keeping businesses profitable is ours.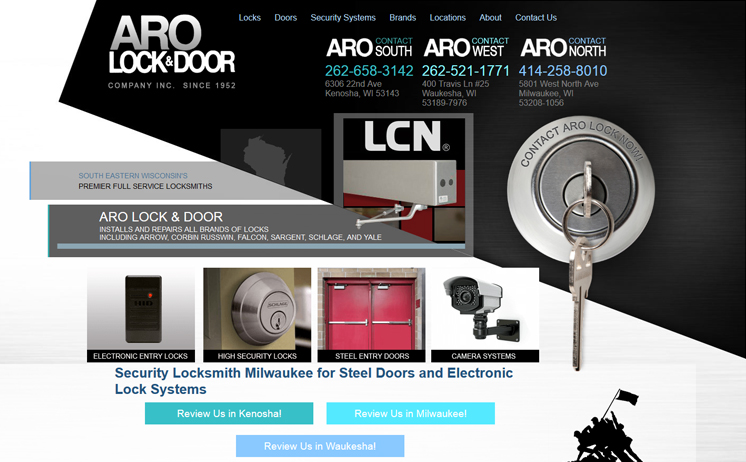 Responsive:
iNET gave the Aro Lock & Door Company website a responsive design so it offers a fluid user experience across all devices.
SEO:
Aro Lock & Door has many services beyond locksmithing. It was up to iNET SEO to get the Aro website noticed by search engines so prospective customers turned to them first.
Copywriting:
iNET copywriters were tasked with filling the Aro Lock website with details about all their security and locksmith services.
Custom Programming:
Custom features help iNET designed websites stand out from cookie-cutter templates. On the homepage for Aro Lock is an interactive lock and key set up by iNET's custom programming.


Click the links above to learn all about the unparalleled web marketing services that provided Aro Lock & Door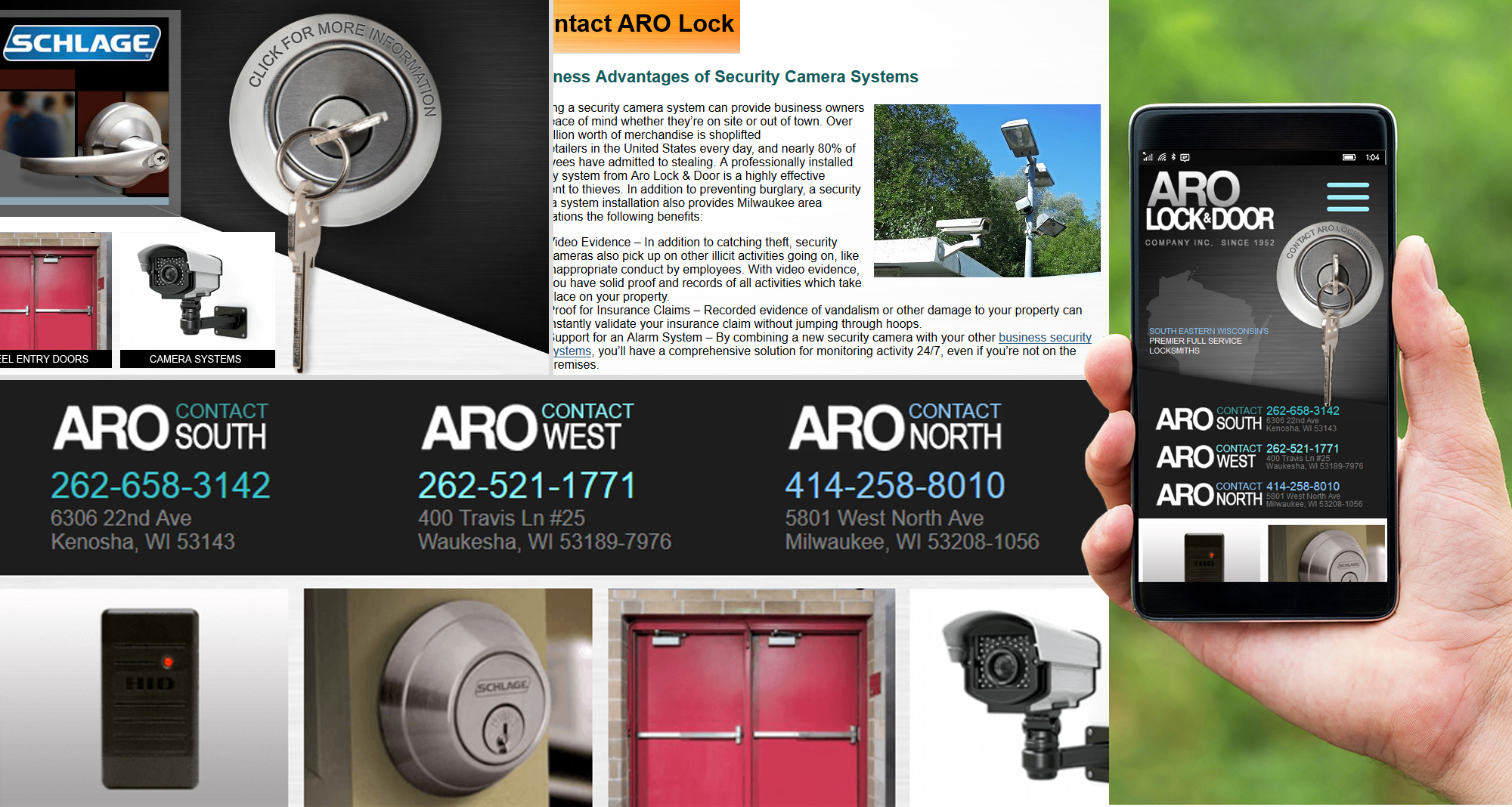 Aro Lock & Door
In business since 1952, Aro Lock & Door is a full-service locksmith company with locations in Milwaukee, Kenosha and Waukesha. In addition to providing a full range of locksmith services, they also install security systems, electronic entry locks and steel entry doors for homes and businesses throughout southeast Wisconsin.
Website dilemma
Aro wanted their business to come up when people searched online for "Milwaukee locksmith," but those rankings are dominated by emergency locksmiths—which they aren't. They also have two locations outside of Milwaukee, and they wanted all their locations to rank.
Technology implemented
Search engine optimization – Layout and Graphic Design – Mobile Responsive Design – Programming – Creative Genius Branding & Copywriting –Content Management System – HTML –CSS – jQuery
Outcome
iNET created a guide to picking the best locksmith in order to keep Aro in the ranks of "Milwaukee locksmith, and to get them ranking for "Kenosha locksmith" and "Waukesha locksmith." If anyone contacted them looking for emergency lock services, they'd call an emergency locksmith they work with.
With landing pages for each location of Aro Lock, it didn't take long to see an uptick in business at all 3 locations. Thanks to additional SEO work and content development on their other businesses, they're also ranking well in online searches for security systems, security doors and keyless entry systems.