Eye Candy
Eye Candy is all about finding a great looking pair of glasses for every customer. It was only natural they would trust iNET-Web to redesign their website to make it look great. In fact, it's now a piece of online eye candy!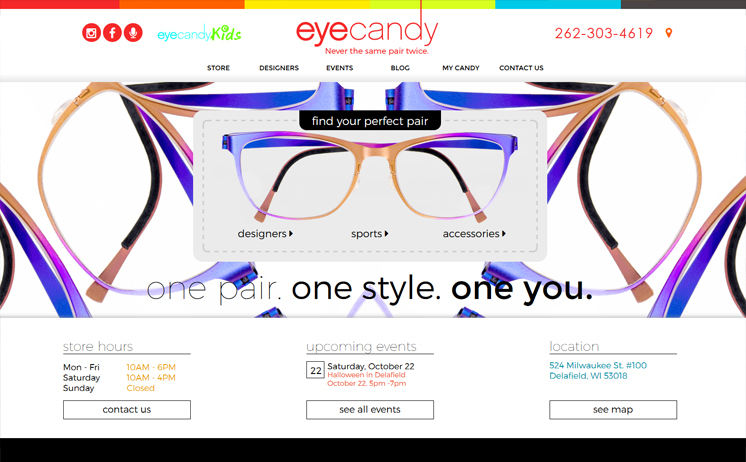 Click the links above to learn all about the unparalleled web marketing services that provided Eye Candy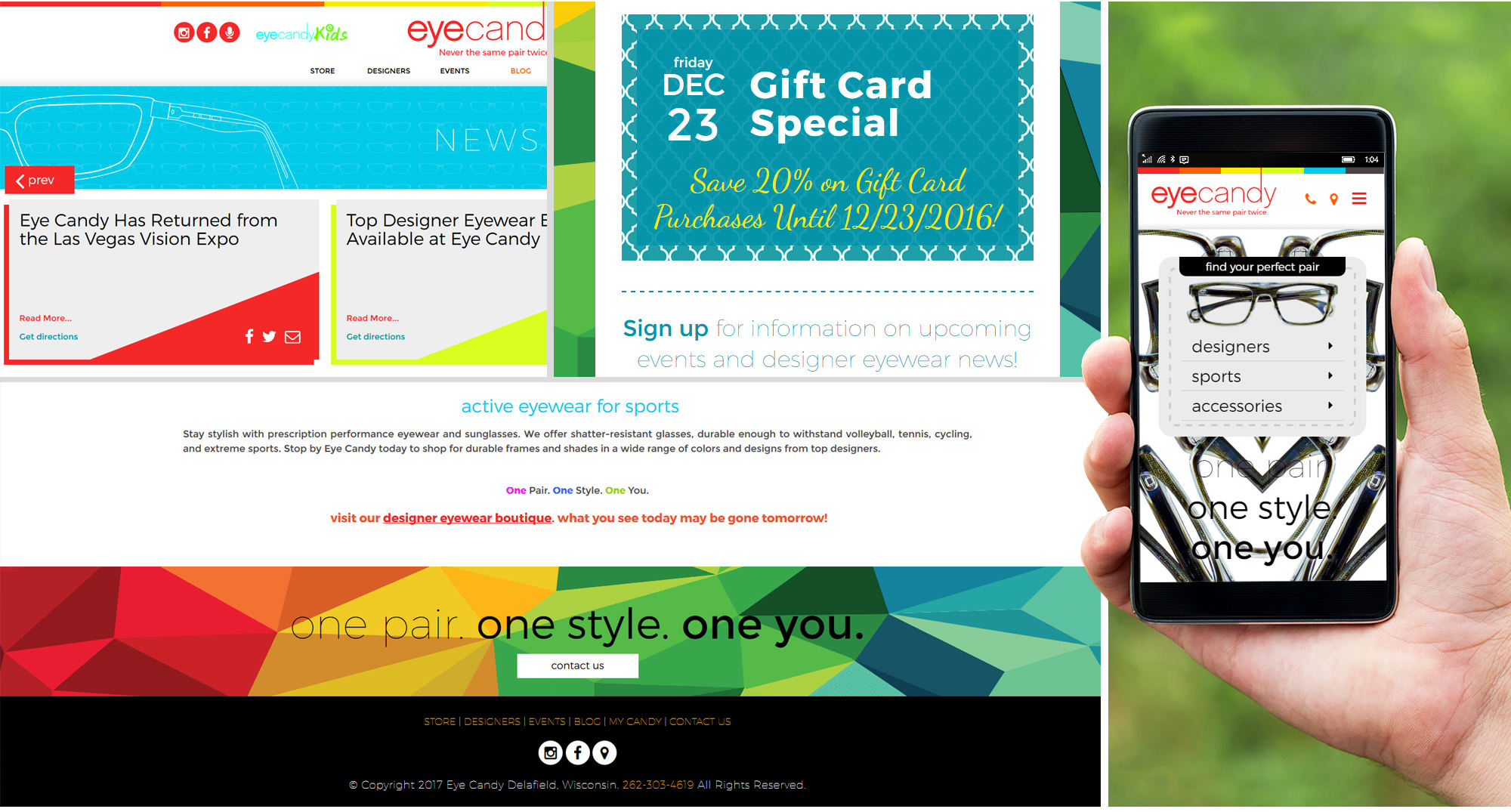 Eye Candy of Delafield-
Eye Candy is a high-end eyewear fashion boutique located in Delafied, WI. The company sells the latest fashions in designer eyewear such as women's and men's glasses, sunglasses and eyewear accessories. No matter your needs, the experts at Eye Candy will make you look like you just stepped off the runway. They also supply the latest fashions in kids' eyewear with Eye Candy Kids. You can make sure your infant, toddler or pre-teen looks fabulous with new designer frames.
Website Dilemmas-
While the original Eye Candy website was intended to rank on Google for designer eyewear, Eye Candy struggled with little to no optimized content. Designer eyewear was the main selling point for the store because fashion drove business, so ranking high on Google was vitally important.
Technology Implemented-
Responsive Technology – HTML – Flash – CSS – Search Engine Optimization – Professional Copywriting – Graphic Design
Outcome-
INET implemented Eye Candy's newly-designed website in late 2016 to rousing success. The home page now features a beautiful, eye-catching graphic of designer frames which changes every time you click back onto the site. It also features beautiful designer pages which showcase the latest fashion in eyewear and eyewear accessories.
Within months of going live, search traffic to Eye Candy Delafield site increased 16%, and more people visit the site daily. Thanks to iNET, Eye Candy continues to grow and expand their business, and its new website will continue to bring in new leads every day.
Contact iNET-Web in Waukesha today to get started on your profit-generating website.