Eye Boutique
A spin-off of a Wisconsin-based eyeglass and eye exams chain, Eye Boutique came to iNET for help establishing their brand in the northern Illinois area.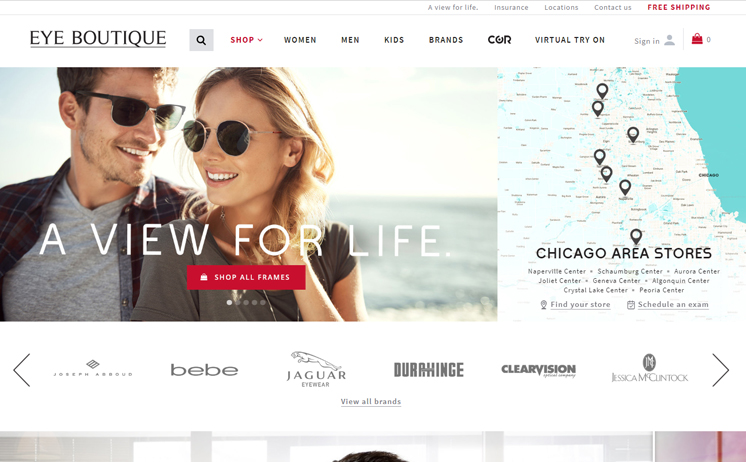 Responsive:
iNET made the Eye Boutique website responsive so smartphone users can easily find which of the 7 locations is nearest to them.
SEO:
There is a lot of competition for optometrists and eyeglass retailers. SEO helps Eye Boutique stand out from the crowd by showcasing their many brands, styles, and multiple locations.
Copywriting:
With 7 different vision centers, it's important for copywriting to differentiate each store. Copywriting from iNET SEO experts personalizes the content for each location.
Custom Programming:
Eye Boutique has 7 locations and needed customized pages for each store.
Branding:
Site branding for Eye Boutique was very important. Each of the 7 location pages needed to match the overall company brand.


Click the links above to learn all about the unparalleled web marketing services that provided Eye Boutique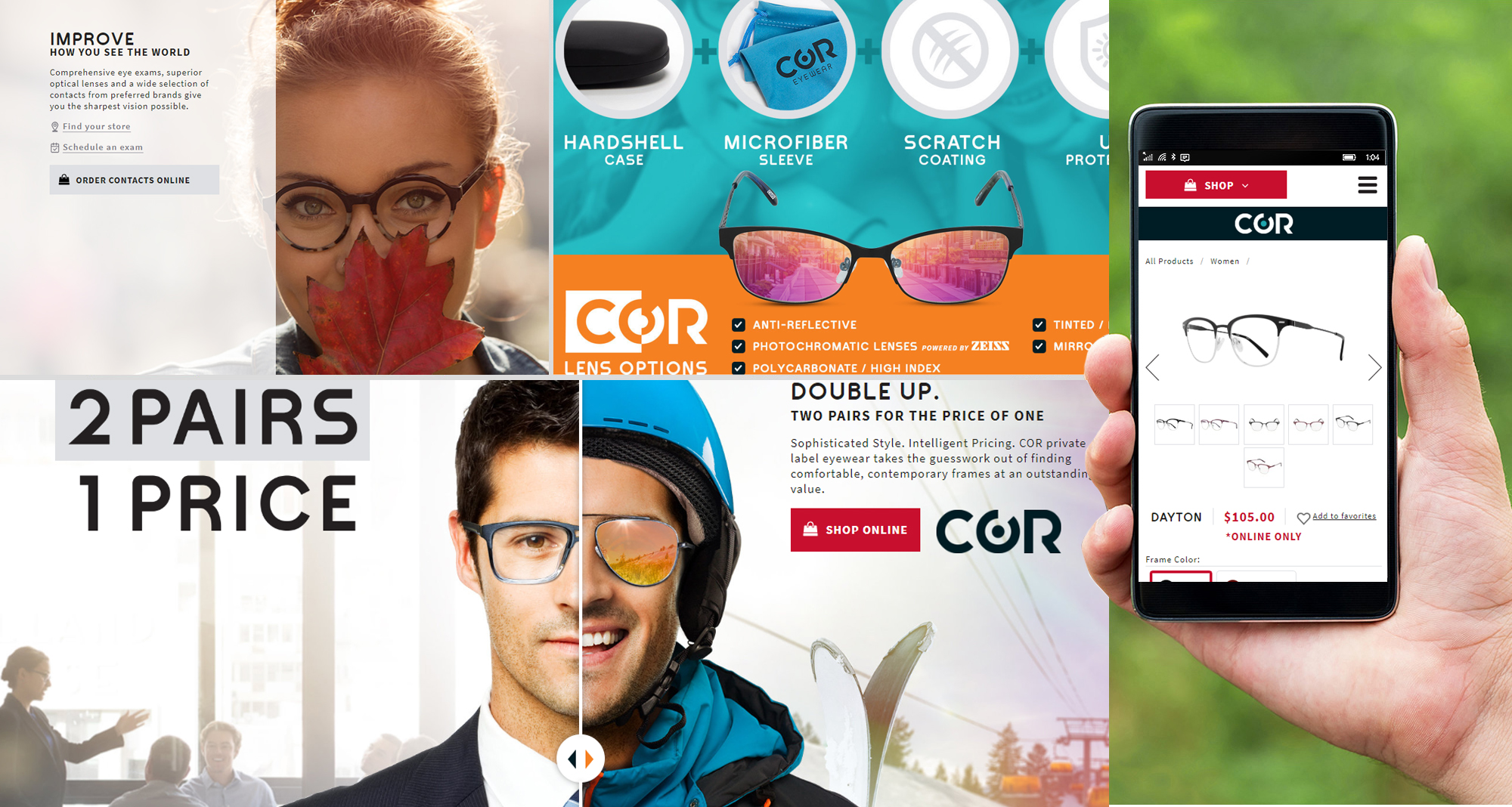 Eye Boutique
Based in the Chicago area, Eye Boutique specializes in fashion eyewear from both the top name designers in the industry and their own affordably priced in-house line. They also provide eye exams at each of their retail locations.
Website Dilemmas
Eye Boutique needed a website to reflect the upscale, yet affordable, quality of the eyewear lines they carry. They also needed a website that would get them found in the highly competitive Chicago market. iNET delivered with a clean, contemporary website infused with profit-generating SEO.
Technology Implemented
Logo Design – Graphic Design –Creative Genius Branding & Copywriting– eCommerce -- Search Engine Optimization – Mobile Responsive Design -- CSS – JavaScript – HTML – jQuery – Content Management System
Outcome
With iNET Web's well-researched and seamlessly implemented Search Engine Optimization, Eye Boutique has been steadily climbing in search engine results pages since the website's launch. A virtual try-on feature enables shoppers to get an idea what a pair of glasses will look like on them, customers can schedule appointments online, and ecommerce capabilities allow customers to order contact lenses and purchase frames online.