Infinity Exteriors
"iNET has been with me since the beginning and has helped grow my business 10 fold both through their web development and through their marketing platform. What started as a simple website build relationship has blossomed into a strong partnership in all levels. I just cannot say enough good things about how my company has developed through the years with their help." –-Josh Sparks, Founder and CEO, Infinity Roofing.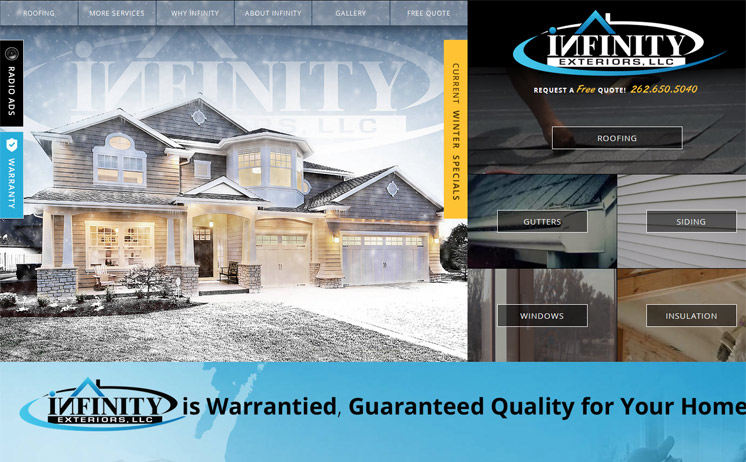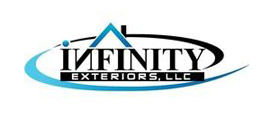 Click the links above to learn all about the unparalleled web marketing services that provided Infinity Exteriors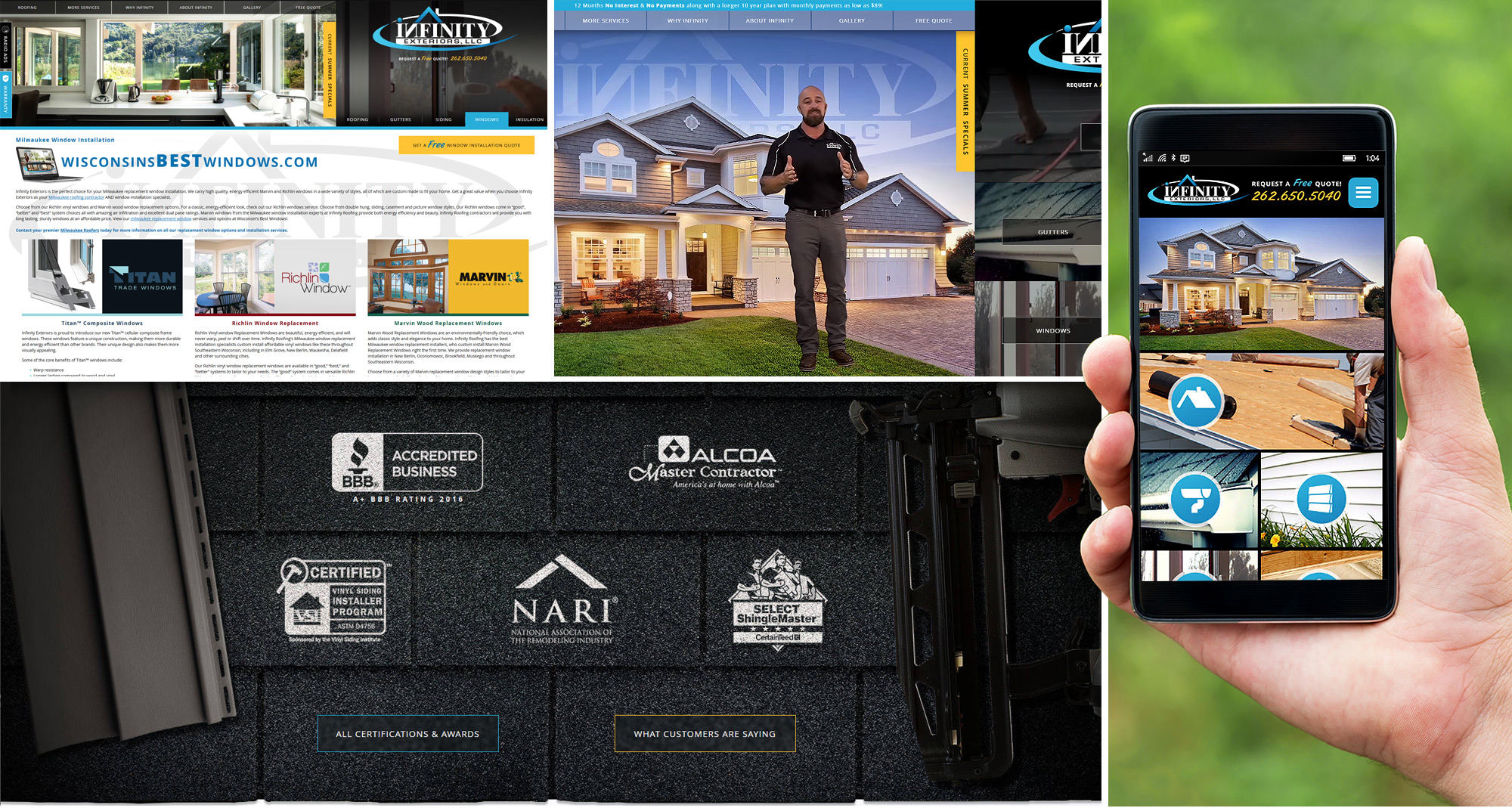 Infinity Exteriors- Web Marketing for a Waukesha Exterior Construction Company
Infinity Exteriors specializes in home remodeling services -- from roofing and siding to window installation. When owner Josh Sparks started the business, he was the only employee. Today the business has more than 40 employees and is well-known throughout southeast Wisconsin.
Website Dilemmas
Infinity Exteriors' came to iNET with an outdated, template-based website that was bland, poorly laid out and doing nothing to bring in customers. The only way their website got any viewers was if Josh Sparks specifically directed a customer to the URL. Even when someone actually looked up the website, the poor design and confusing layout ensured they didn't stay on the site long.
Website Technology Implemented
Content Management System – Search Engine Optimization – HTML – Flash – Green Screen Video Production – Graphic Design – ActionScript – jQuery – JavaScript – CSS - Copywriting
Website Outcome
A new iNET designed website (Infinityroofing.com) went live in 2009. With all-out search engine optimization, the website shot to the top of industry-related free search engine results. Infinityroofing.com is currently on top of the front page search engine results for "Milwaukee Roofing Contractor", "Milwaukee Roofing Company", and "Milwaukee Roofers". A new dominating web presence was leading to a great success for Josh's roofing company, infinitely growing business and calling for expansion and more employees to handle the new inflow of business.
With the success of the Infinity Roofing website, Josh Sparks tapped iNET to build another website for a subsidiary business (Wisconsin's Best Windows.) iNET-Web created a new website for Wisconsin's Best Windows to ensure search engine dominance. The results were so impressive, iNET was hired to build yet another website--this one for Infinity Exteriors, their commercial roofing division.
Bottom line: what was once a small startup roofing company has grown into a well established, multi-divisional company dominating southeastern Wisconsin.
Contact our Milwaukee web design firm for a custom designed, profit-generating website for your business.