Elements Architectural Group
When this Chicago area architectural design firm went looking for a more solid foundation for their website, their search led them to iNET Web.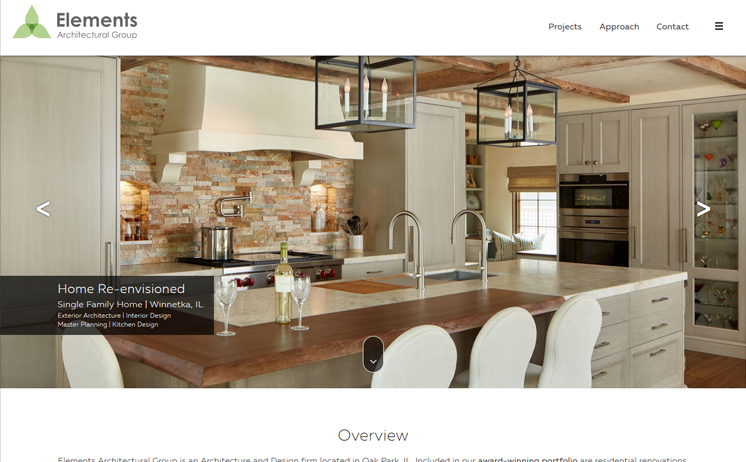 Responsive:
You never know how a potential client will first see your website. iNET's responsive design makes the Elements website accessible from mobile devices and traditional desktop computers.
SEO:
iNET search engine optimization lets Elements Architectural Group compete against other architecture firms in Illinois.
Custom Programming:
With lots of amazing builds to showcase, Elements Architectural Group needed a website optimized for imagery. We created a beautiful project portfolio to share their designs.


Click the links above to learn all about the unparalleled web marketing services that provided Elements Architectural Group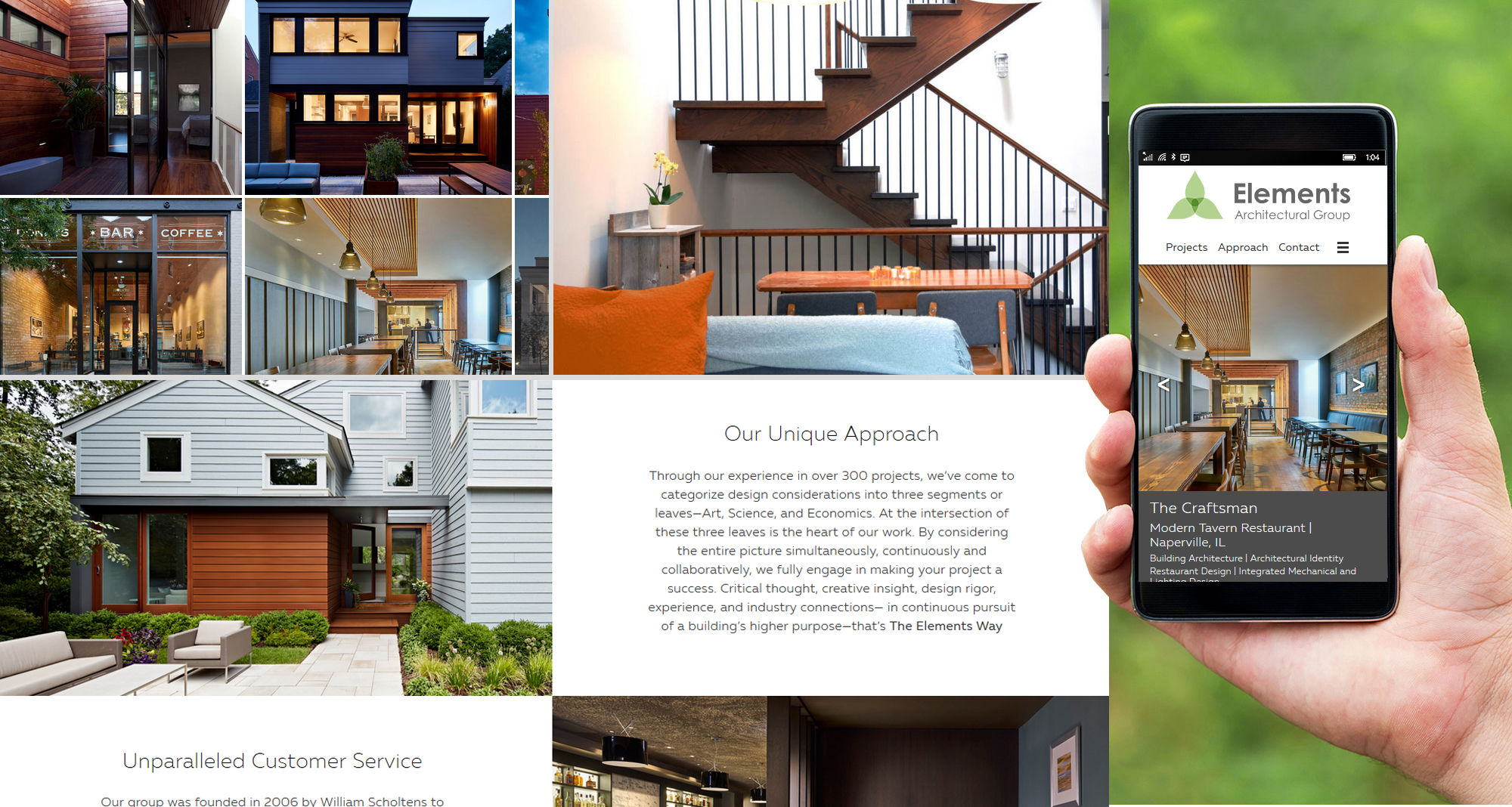 Elements Architectural Group
Based in Oak Park Illinois, Elements Architectural Group is an architectural design firm focused on integrating art, science and economics in their work. Their work ranges from small cottage redesigns to large scale public space installations.
Website Dilemma
Elements Architectural Group had a website they had built themselves—and they were rightly proud of the design and content they had developed. They came to iNET to have their website converted to our proprietary Genesis platform. Of particular interest to them was our easy-to-use content management system, which would make revising, deleting or expanding content on their site much easier.
Technology Implemented
Programming – Content Management System – Mobile Responsive Design – Search Engine Optimization – HTML –CSS – jQuery
Outcome
The architects and staff at Elements received training on our content management system and are loving the flexibility it affords them. Along with the conversion, they opted for monthly SEO work to get their website ranking higher on search engine results pages.
Since the relaunch of their site, it's been climbing steadily in search engine rankings for the key terms prospective clients use when searching online for architects.