Nelson Container
Nelson Container will "box everything Wisconsin," so iNET made them a unique SEO marketing package. With a responsive build making Nelson Container mobile friendly, new customers can find packaging solutions in a flash.

Click the links above to learn all about the unparalleled web marketing services that provided Nelson Container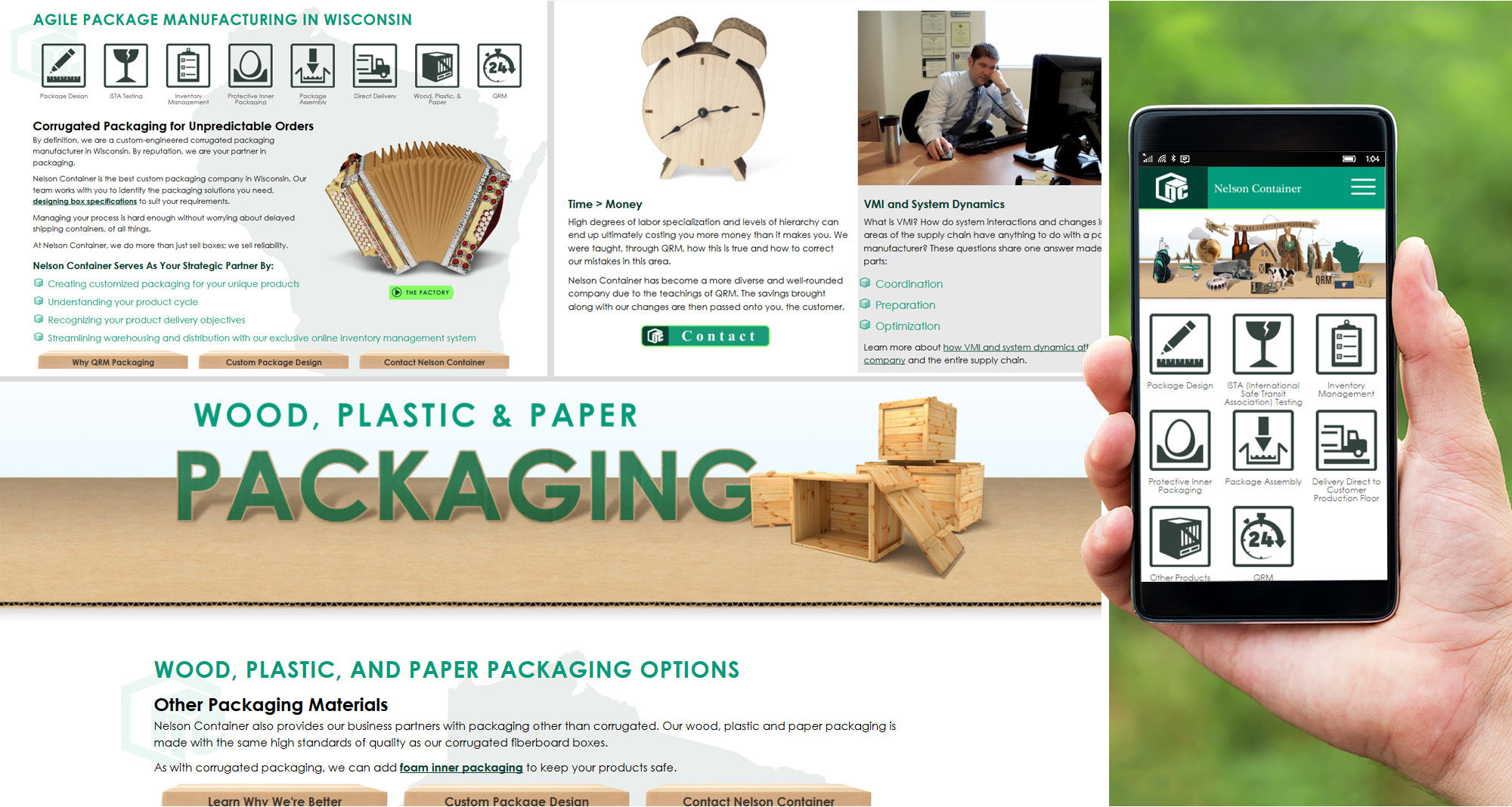 Nelson Container
Jim and Pat Nelson knew exactly what they were doing when they opened for business in 1962. Over the course of the next 50 years they'd come to fill a major segment of the custom corrugated packaging industry. Jim Nelson was an expert in his field, but the growth of the internet inspired him to seek out a new competitive edge in the market.
Website Dilemmas
Jim's original website was simple, but didn't represent his established footing in the corrugated package design business. The home page featured basic fonts and pixelated images of shipping mailers, circuit board mailers, folders, regular slotted containers, and half slotted cases, but otherwise lacked any visual appeal and missed out on SEO opportunities completely.
Website Technology Implemented
Search Engine Optimization - Layout Design - HTML – CSS – Flash – Custom Programming – Video Development
Website Outcome
iNET created a website that greets visitors with animated images and an introductory video from Jim Nelson himself. Our Milwaukee branding agency establishes the Nelson Container brand from the moment users enter the site and follows through all the different packaging categories and locations -- all of which have SEO to boost the site to the top of Google search results for terms like "corrugated packaging manufacturer" and "custom packaging central Wisconsin."
Interested in being a serious competitor in your industry? Contact iNET Web, the best website company in Wisconsin.