Dryer Vent Wizard
When you need your dryer vent cleaned, Dryer Vent Wizard is your best choice. When you need a website built, look to iNET Web.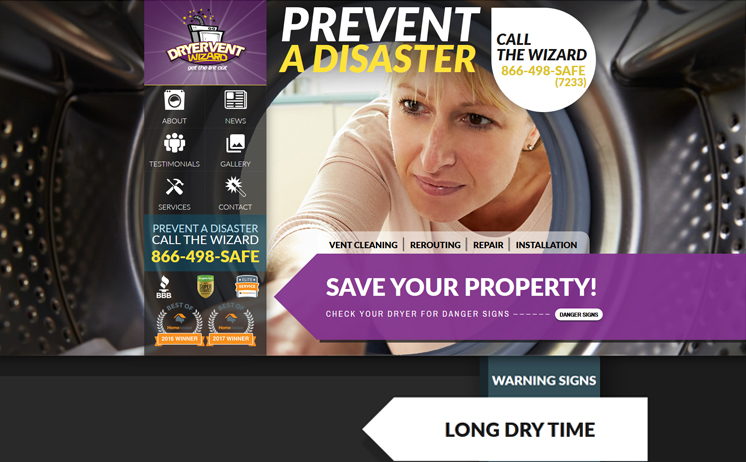 Click the links above to learn all about the unparalleled web marketing services that provided Dryer Vent Wizard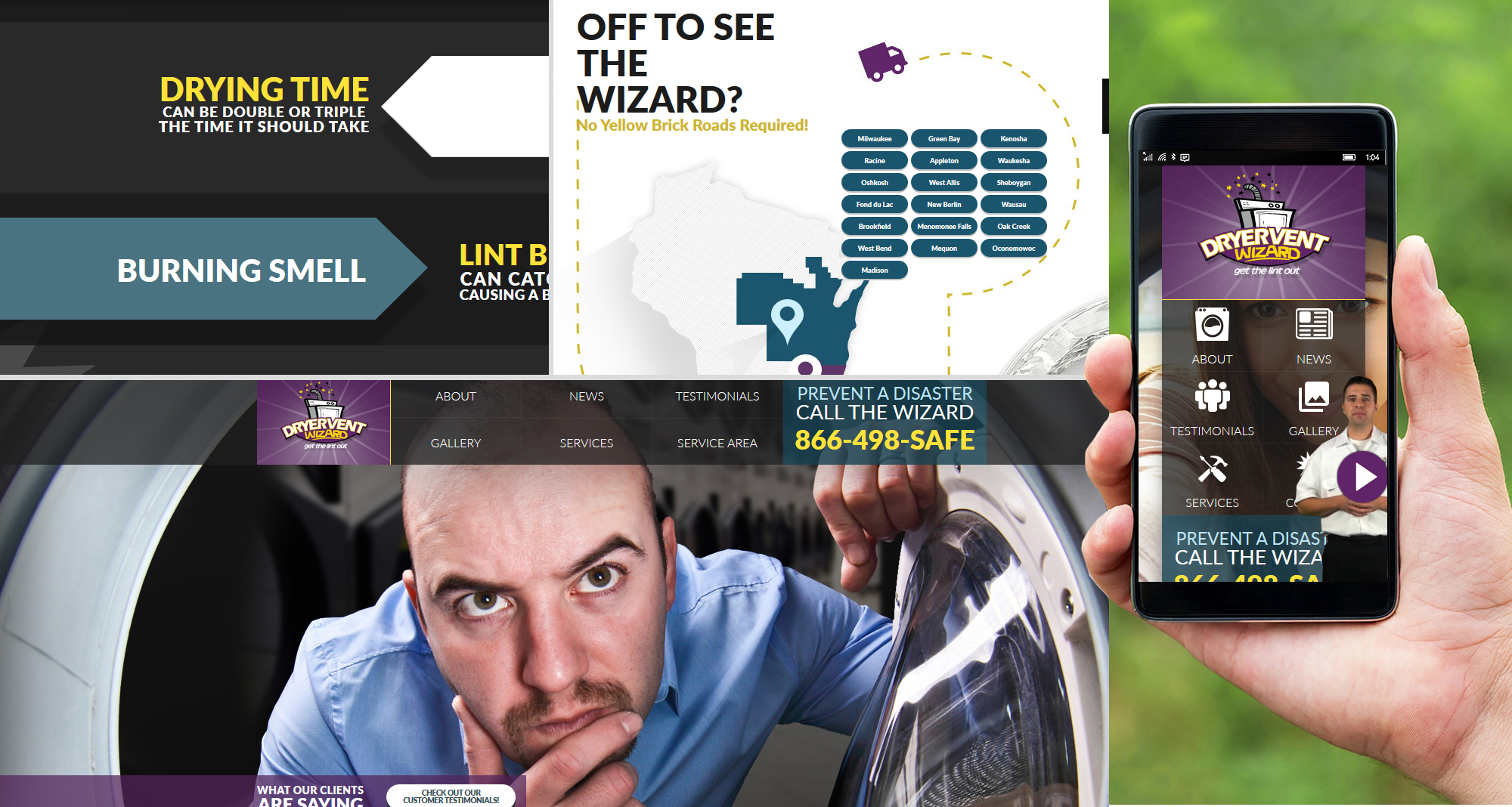 Dryer Vent Wizard
With three franchises in southeast Wisconsin, Dryer Vent Wizard provides dryer vent cleaning, vent installation and vent rerouting services to homeowners and businesses.
Website dilemma:
Dryer Vent Wizard of Wisconsin had been relying on the national Dryer Vent Wizard website to bring them new leads, but it just wasn't happening. After hearing about iNET's knack for developing profit-generating websites, the three Wisconsin franchisees pooled their resources and hired us to create their own website. Good move!
Technology implemented:
Search Engine Optimization – Layout and Graphic Design – Programming – Creative Genius Branding & Copywriting –Content Management System – HTML –CSS – jQuery
Outcome:
iNET designed and built a great looking website with detailed explanations of all the services they provide, informative articles, and a contact form that makes it easy for prospective customers to request a quote. Since the site launched in 2015, they've seen a dramatic rise in requests for quotes and in new business. Site traffic has grown from 0 to nearly 200 visits per day.