Rock Snow Park
This website was made to showcase the great trails and terrain park for tubing, snowboarding, and skiing. Their powder is almost as fresh as iNET's custom designed copy, website design, and logo design.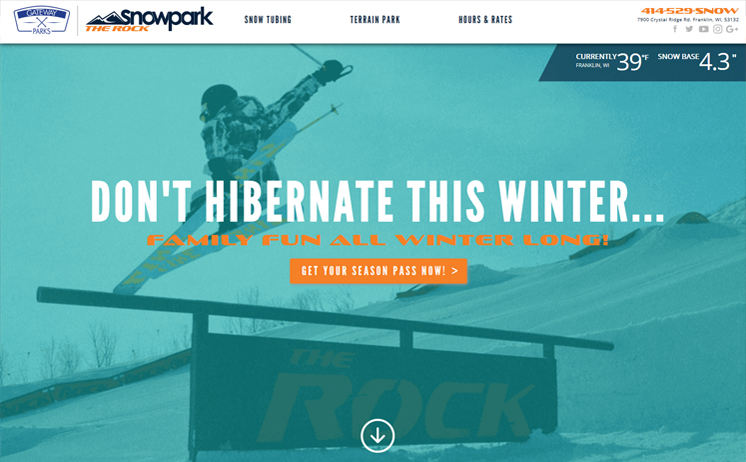 Click the links above to learn all about the unparalleled web marketing services that provided Rock Snow Park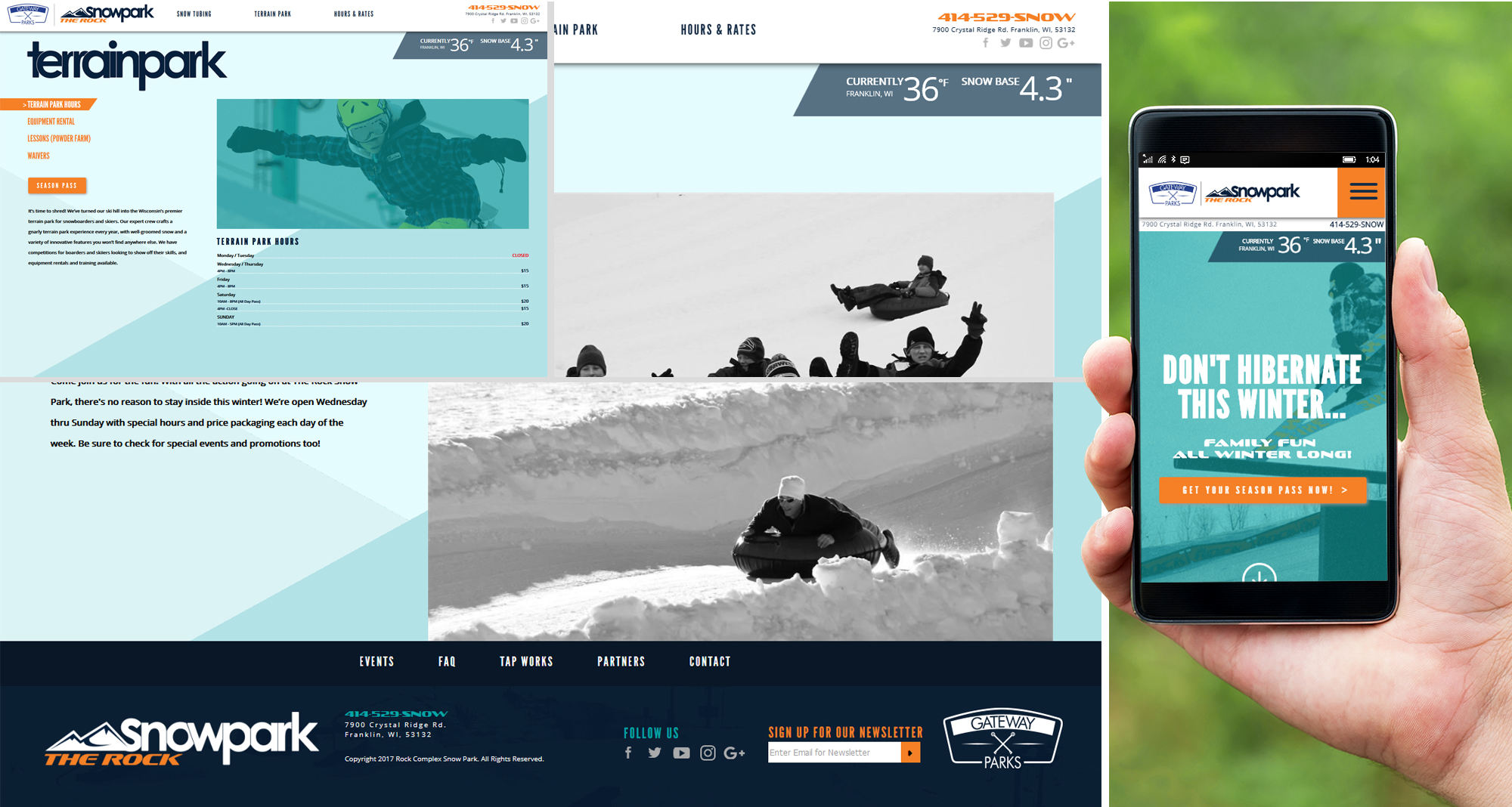 The Rock Snow Park
As part of The Rock Sports Complex in Franklin, the Snow Park features snow tubing and snowboarding for all ages. Besides the adrenaline rush of flying down the big hill, the Park also offers a Terrain Park for snowboarders and skiers to practice jumps, glides, grinds and other tricks. It's a destination equally suited to thrill seekers, families and even company bonding events.
Website Dilemma
The Snow Park is the winter component of The Rock Sports Complex. When this client first came to iNET for a website, they wanted all their properties (baseball, downhill biking and snow sports) on the same site. After the first year, however, they took iNET's advice to separate the three properties onto three separate sites in order to improve their rankings in search engines.
Technology Implemented
HTML – Creative Genius – CSS – Flash – jQuery – Search Engine Optimization – Layout Design – Content Management System
Outcome
With its own site, the Snow Park quickly rose to the top in search engine rankings for snow tubing and snow boarding in the Milwaukee area—effectively making it the place for snow sports in the Milwaukee area.
In 2016, the Rock requested a more streamlined version of their website. The redesigned site loads quickly on all browsers and is a joy to use. Large, rotating images of action-packed fun and a simplified navigation bar with links to information on snow tubing, the terrain park and their hours/rates. A weather tab displays the current weather in Franklin, and site visitors can sign up online for Adult Tubing night, purchase a season pass, or download a waiver form or the snowboard and ski rental forms.
The client was thrilled with the redesign, and attendance at the Snow Park has been steadily increasing each winter since the site first went live in 2015.
Contact iNET's expert web developers expose your business to more customers and greater profits!