First Klass Window Cleaning, Inc.
When this Milwaukee area glass cleaning service was looking to get a website, they were impressed by iNET Web's spotless reputation for profit-generating websites.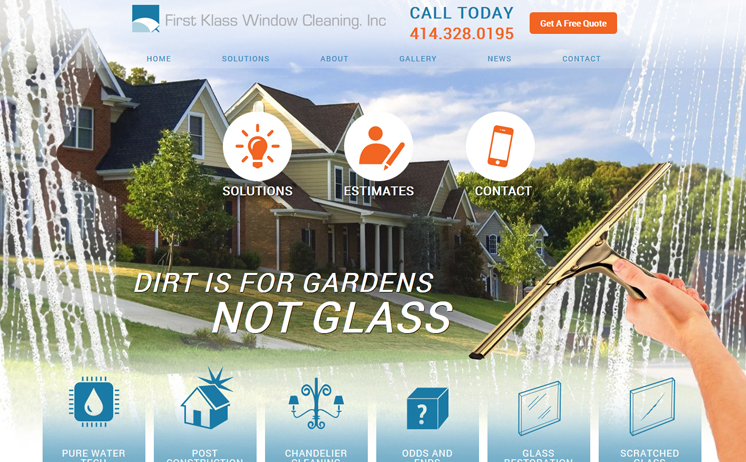 Click the links above to learn all about the unparalleled web marketing services that provided First Klass Window Cleaning, Inc.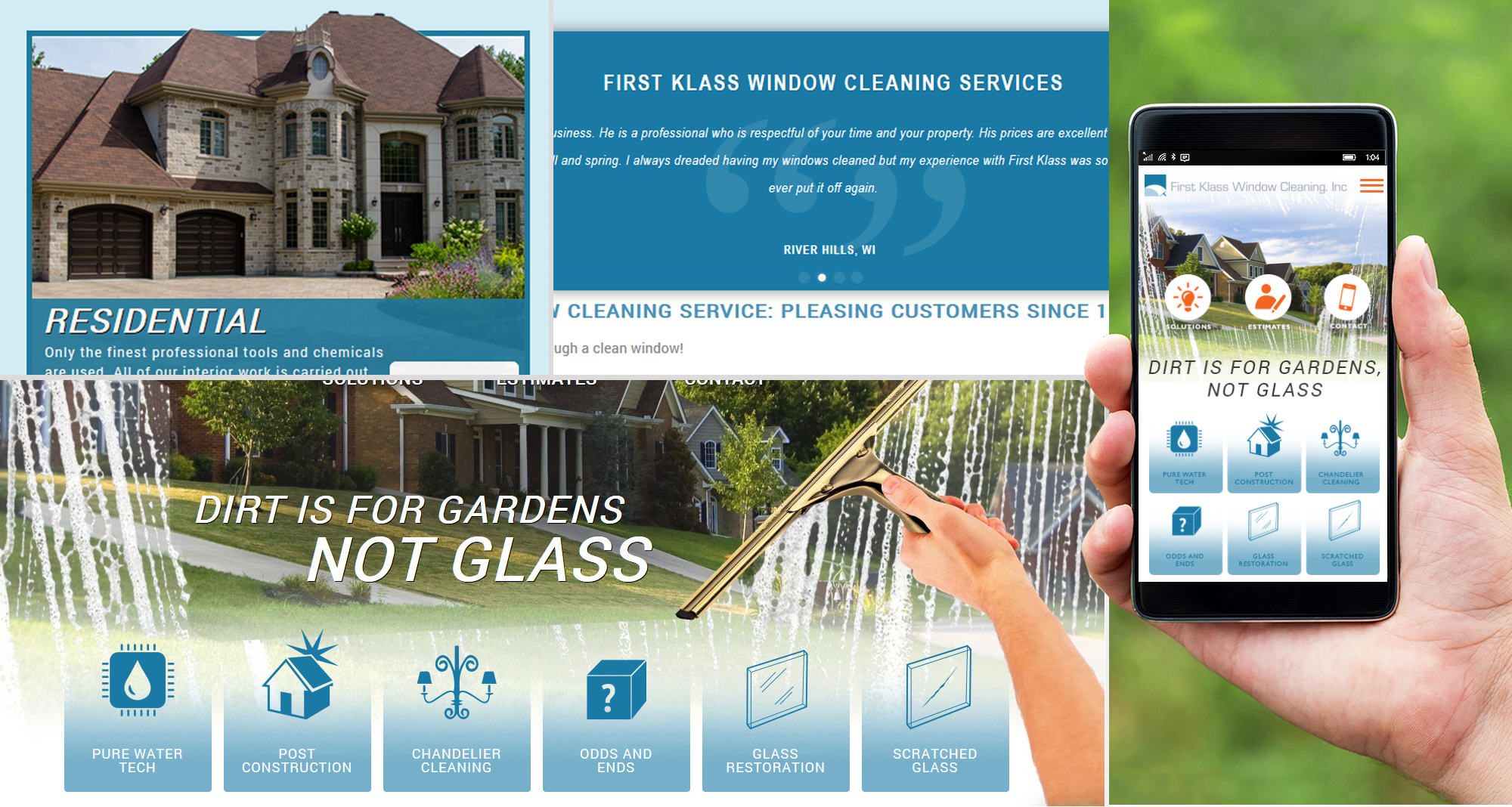 First Klass Window Cleaning
Based in West Allis, First Klass Window Cleaning has specialized in residential and commercial window cleaning in the Milwaukee area for over 25 years. Starting out as a part-time, weekend operation, owner Jeff Klass has grown the business into a full-time, family-run business.
Website Dilemma:
None. First Klass came to us with no website baggage, trusting us to tell their story and get them found online by prospective customers.
Technology Implemented:
Search engine optimization – Layout and Graphic Design – Programming – Creative Genius Branding & Copywriting – Content Management System – HTML –CSS – jQuery
Outcome:
iNET built a professional looking, easy-to-navigate website infused with SEO to ensure First Klass would be found online by homeowners and businesses looking for window cleaning services. Since the site launched, they've seen a steady increase in inquiries and have more business than they can handle.