Animal Wellness Center
Known throughout the community for their high tech treatment options for sick pets, these veterinary clinics are now known for their incredible website. Covering everything Wisconsin pet owners need to know for caring for their furry family members, Animal Wellness Center is now head of the (local) pack.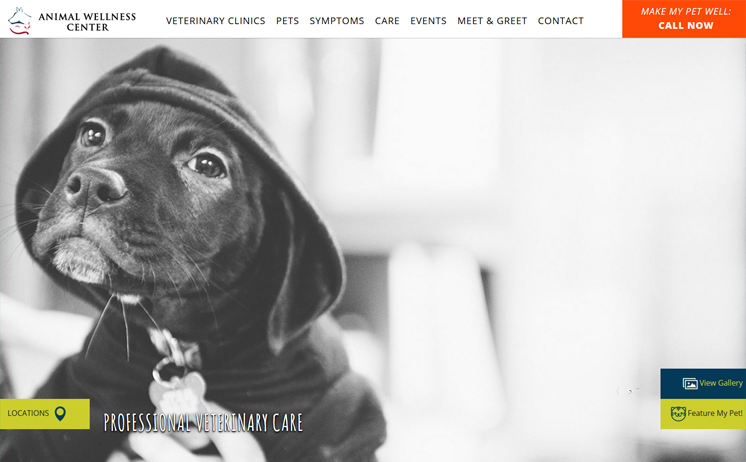 Click the links above to learn all about the unparalleled web marketing services that provided Animal Wellness Center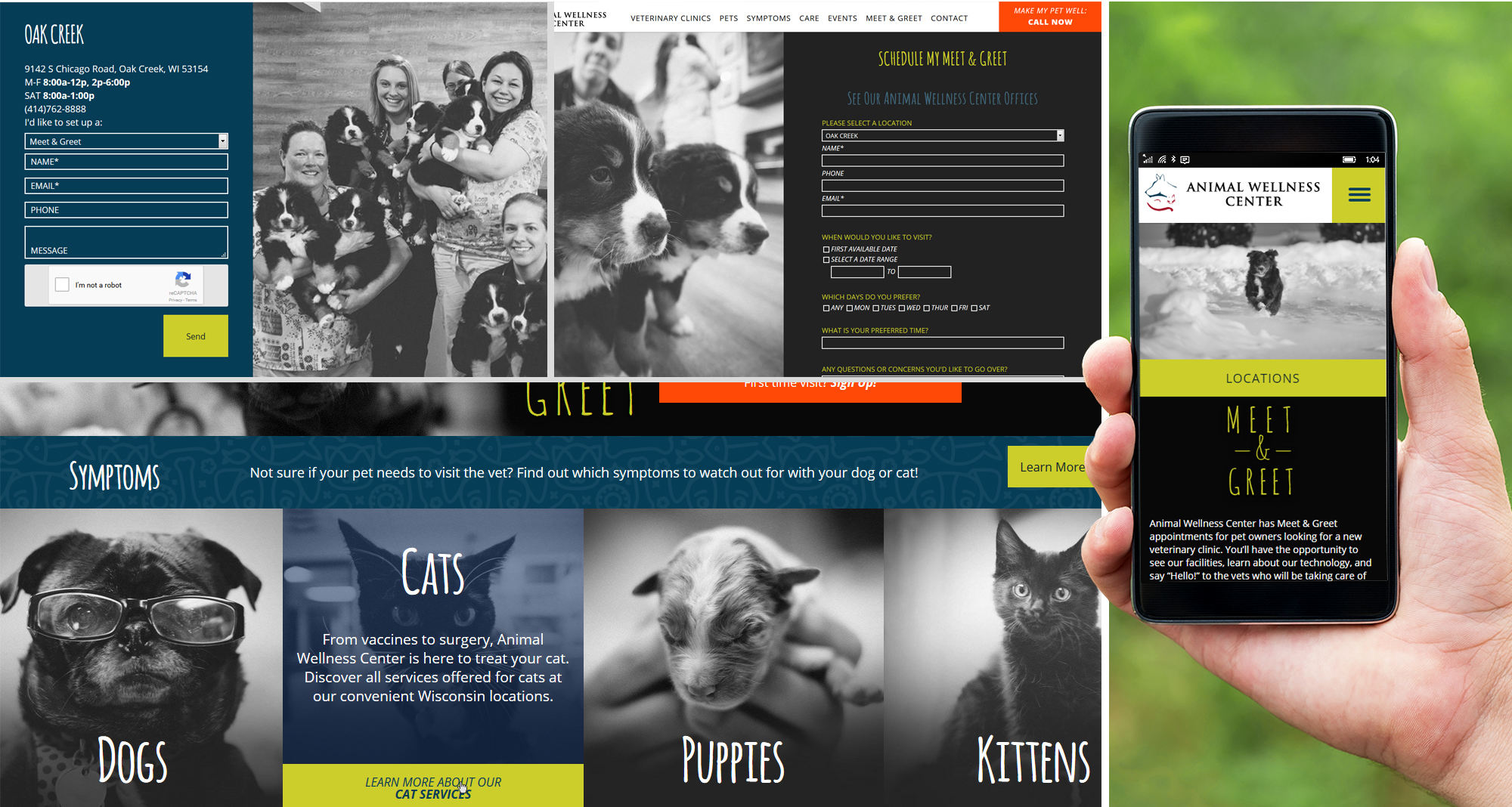 Animal Wellness Center
The Animal Wellness Center provides comprehensive veterinary care in four Milwaukee offices. Each location is staffed by certified veterinarians and equipped with the latest diagnostic technology to ensure the highest level of veterinary care.
Website Dilemma
With four locations in southeast Wisconsin, the Animal Wellness Center was poised for growth, but they were dogged by four different websites with dated technology, poor design and a content management system that made updates difficult. Solution: A website overhaul! The client was intrigued enough by the potential of our SEO work to sign on for a monthly SEO contract, too.
Technology Implemented
Layout design – HTML – CSS – Search Engine Optimization – Content Management System
Outcome
iNET developed a website uniting all four locations under the Animal Wellness Center banner. With a fresh new look, an easy-to-use content management system and an ongoing SEO campaign in place, Animal Wellness Center quickly clawed its way to the top of search engine results for the most commonly searched veterinary care terms.
Don't get dogged by clunky web design that buries your web presence. Contact iNET Web today.