Fair Skies Consulting
The only thing harder than predicting the weather? Predicting online search trends. iNET Web made the Fair Skies Consulting website ready to thrive in sunshine and cloudy weather.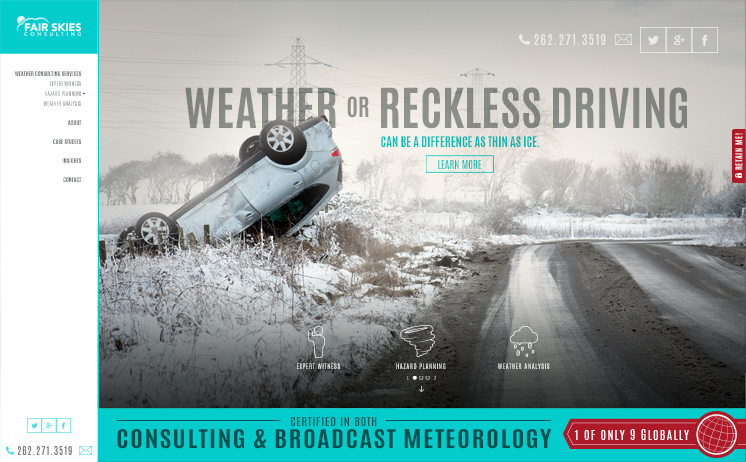 Click the links above to learn all about the unparalleled web marketing services that provided Fair Skies Consulting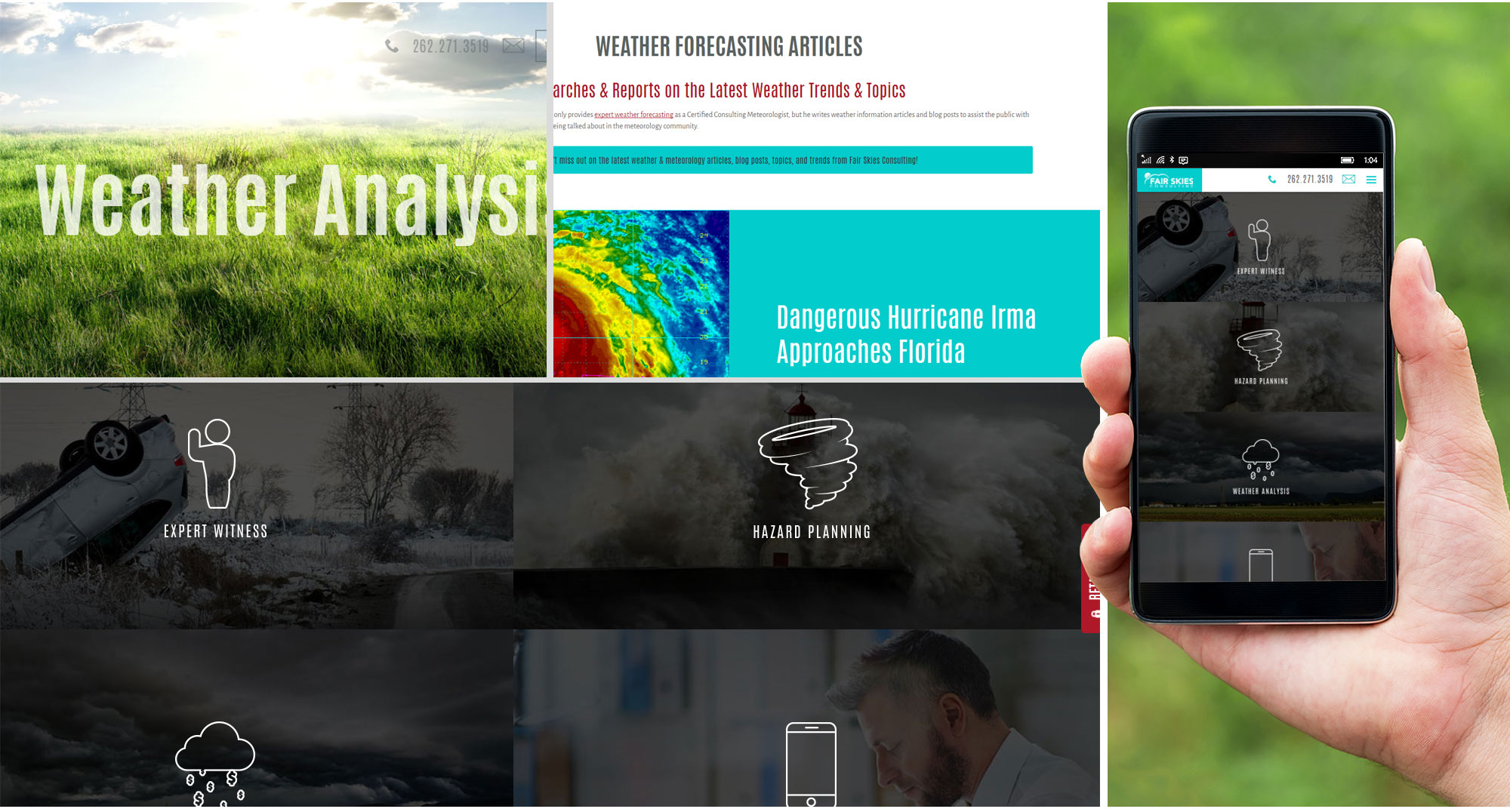 Fair Skies Consulting - Web Marketing for a Forensic Meteorological Consultation Business
Fair Skies Consulting provides meteorology and severe weather planning to businesses around the country. This unique service is important for many businesses impacted by the weather.
Website Dilemmas
Mark McGinnis, the Certified Consulting Meteorologist behind Fair Skies Consulting, didn't have a website until 2015. His existing site sorely needed a refresh. With so many other websites from similar businesses already out there, he also needed SEO in order to stand a chance.
Further adding to the website's difficulties, people didn't know how to search for a consulting meteorologist.
Technology Implemented
Search engine optimization – Layout design – Content Management System – HTML – Creative Genius – CSS – Flash – jQuery
Outcome
iNET SEO transformed the Fair Skies website into a resource for clients who need consulting services. Our copywriters created new content covering exactly why a meteorologist is needed as an expert witness, for hazard planning, and for business weather analysis.
The new website is mobile responsive, easy to navigate, and visually appealing.