Smart Tech Mobile Phone Repair
iPhone repair is a highly competitive business. When this mobile phone repair service was looking to get an edge with a website, they knew who to call: iNET Web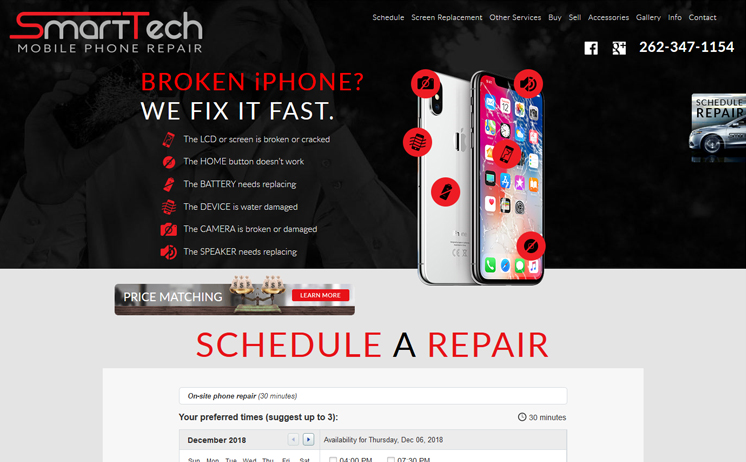 Click the links above to learn all about the unparalleled web marketing services that provided Smart Tech Mobile Phone Repair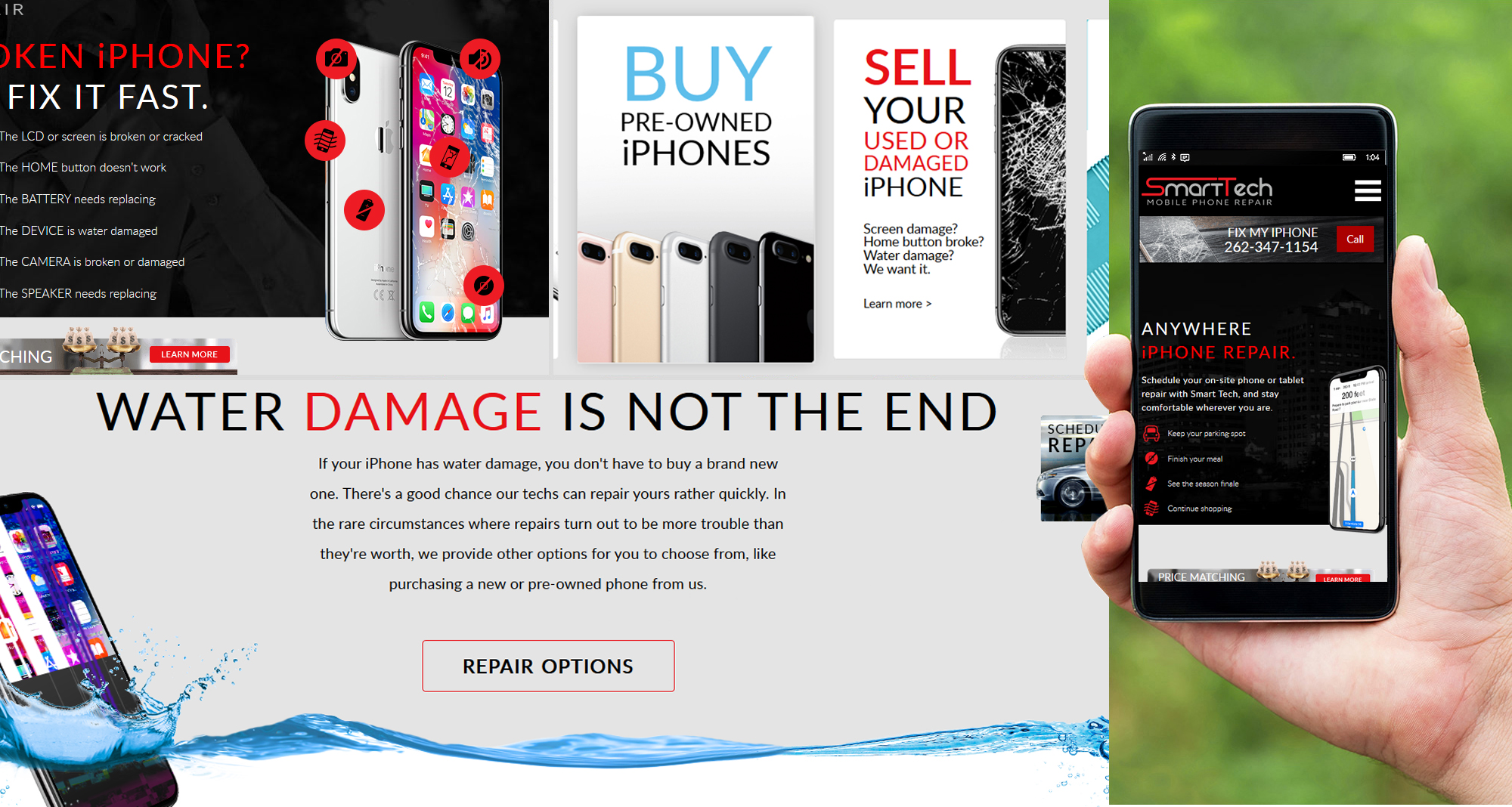 Smart Tech Mobile Phone Repair
iphones are great, until the home button breaks, the screen gets cracked, or the phone is dropped in a toilet. That's where Smart Tech comes in. Not only do they repair iphones, they come to you for the repair.
Website dilemma
Smart Tech had a website before coming to iNET, but it wasn't getting noticed online. When prospective customers searched online for "iphone repair," Smart Tech's website wasn't showing up in the results. They came to iNET to increase their online presence and bring in new business.
Technology implemented
Mobile responsive design - Search engine optimization – Branding & Content Development -- Layout & Graphic Design – Custom Programming –Content Management System – HTML –CSS – jQuery
Outcome
Since the launch of their new custom-built website, Smart Tech has steadily risen to become the top ranking website in search engine results pages for online queries about iphone repair services. As a result, business has improved dramatically.