CEE-Corp
Industrial ventilation and energy recovery systems aren't exactly commonplace things. When you're in a niche market, you need a website that targets your prospective customers. You need iNET Web.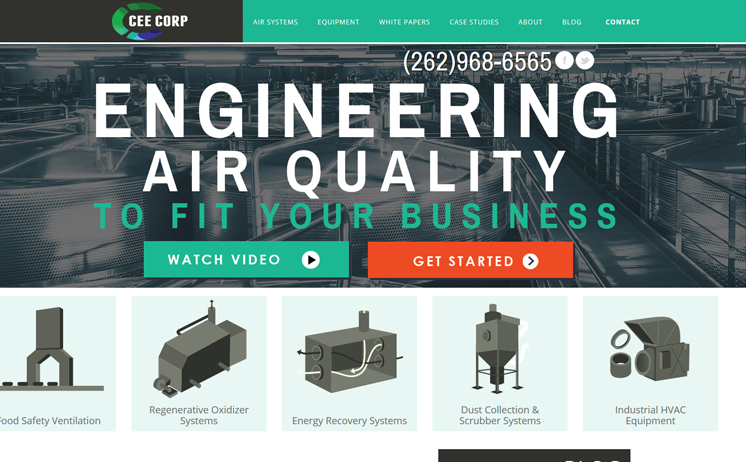 Click the links above to learn all about the unparalleled web marketing services that provided CEE-Corp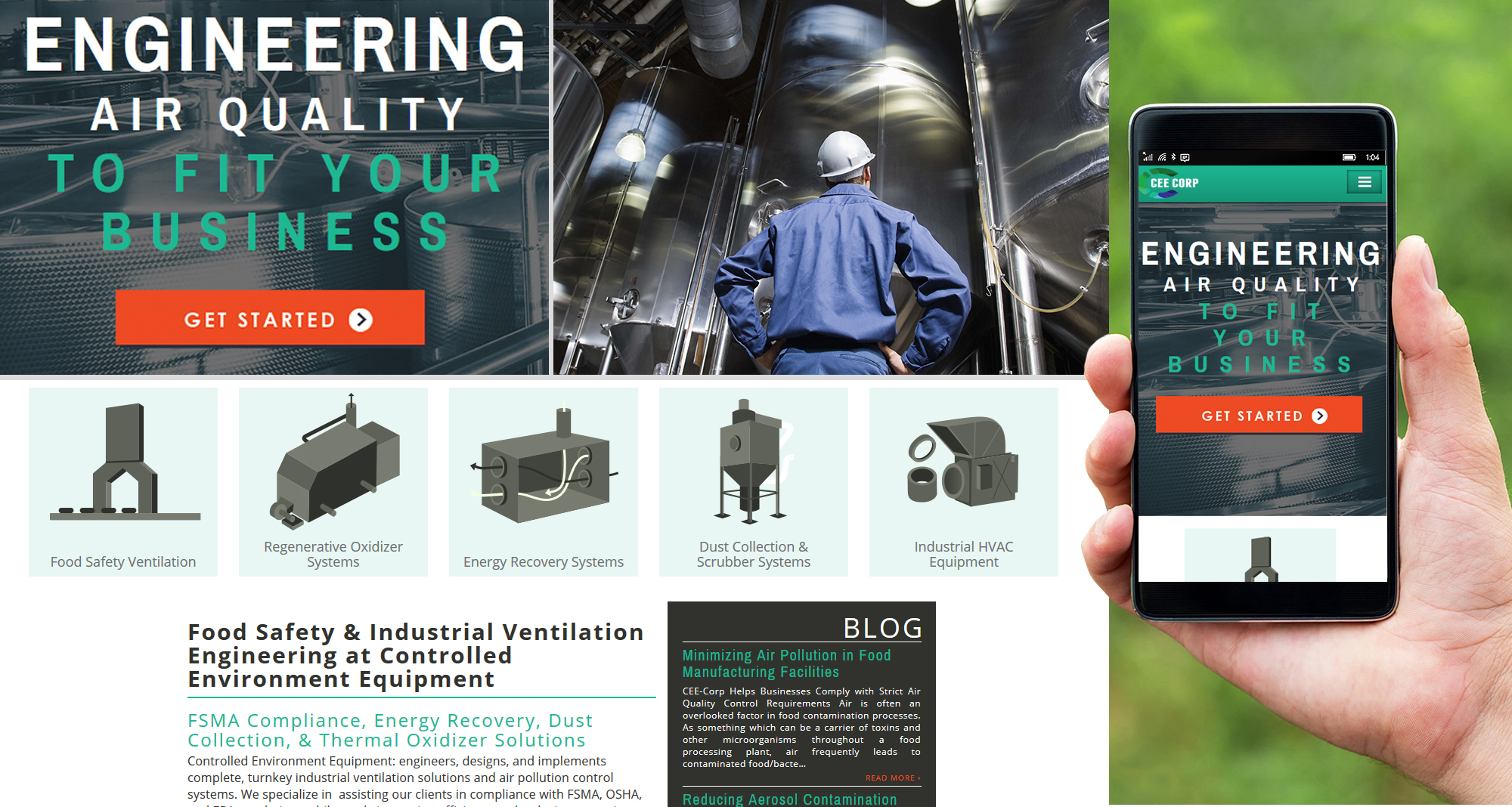 CEE-Corp
CEE Corp. specializes in energy recovery systems and food safety and industrial ventilation systems for a wide range of industries. In such a specialized niche, it's critical to have a website that explains their capabilities and gets noticed by search engines.
Website dilemma
This business had a Wordpress website with limited capabilities and virtually no search engine optimization. It just wasn't getting noticed by prospective customers. CEE came to iNET for a total redo of their site and to help promote their engineering expertise in food safety and ventilation products.
Technology implemented
Search engine optimization – Layout and Graphic Design – Logo Design -- Programming – Creative Genius Branding & Copywriting –Content Management System – HTML –CSS – jQuery
Outcome
iNET Web designers and programmers built a professional-looking website that our copywriters and SEO specialists fleshed out with in-depth content on their products and topics of interest in the industry. Result? CEE is consistently at the top of search engine results pages for the most commonly searched terms in their industry and they've seen a steady rise in new business inquiries.