The Pub Club
The startup downtown Milwaukee dance bar and eatery needed to stand out from the dozens of nearby competitors. iNET-Web delivered the website and branding "Drink – Dine – Dance" to make The Pub Club succeed where the other bars and restaurants - in the exact same location - FAILED.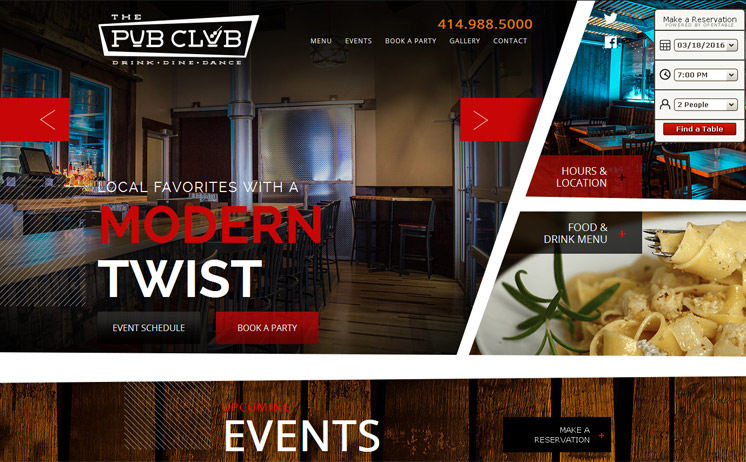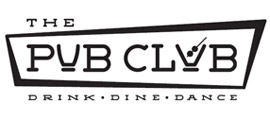 Click the links above to learn all about the unparalleled web marketing services that provided The Pub Club
The Pub Club
Downtown Milwaukee's dining scene is hip. Downtown Milwaukee's club scene is also hip. The problem: half of Milwaukee's downtown entertainment destinations are restaurants, and the other half are clubs and bars. Imagine the profit-pulling power of a Milwaukee establishment that's both: restaurant by day, club by night. iNET Web's client the Pub Club is the place.
Website Dilemmas
No pun intended, but web content for bars and restaurants is fluid. Dinner specials change, sometimes daily. Events need to be updated at a moment's notice. Nothing miffs prospective customers like bars whose calendar features Zima specials for Wrestlemania 1994.
The Pub Club also wanted to share efficient user-friendly content access with iNET Web so employees could add to the page as they pleased, and we were cool with that. They are the Milwaukee nightlife specialists; we just do their web work and wink awkwardly for free Zimas when we visit. The Pub Club needed an intuitive content management system that freed the manager to update info with to-the-second announcements while allowing iNET Web to continually update more comprehensive content for search engine optimization.
Technology Implemented
Content management - SEO - Logo Design - Responsive Web Design
Outcome
iNET Web's designers converted the Pub Club's klutzy back-end programming software to Genesis, a user interface that simplifies content creation into a platform similar to Microsoft Word. INET's conversion freed management to update specials. Pub Club used it to update events regularly to keep content fresh. Freshness happens to be one of Google's criterion for ranking webpages high on search results pages. The outcome: maximization of web traffic through funneling users from Google searches to the Pub Club page, whether users were out and about on smartphones or at home on PCs.
Contact iNET Web now to make every hour you're in business a happy hour!