Plants to Grow
When a Milwaukee area plant enthusiast was looking to compile his extensive knowledge of plants into a website, he turned to iNET Web.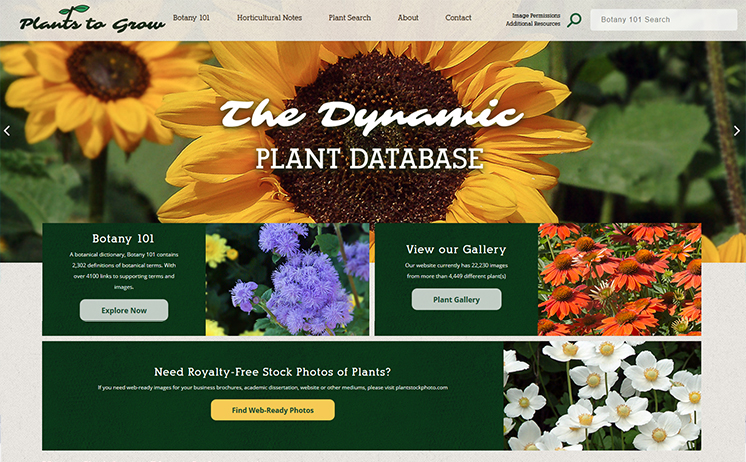 Click the links above to learn all about the unparalleled web marketing services that provided Plants to Grow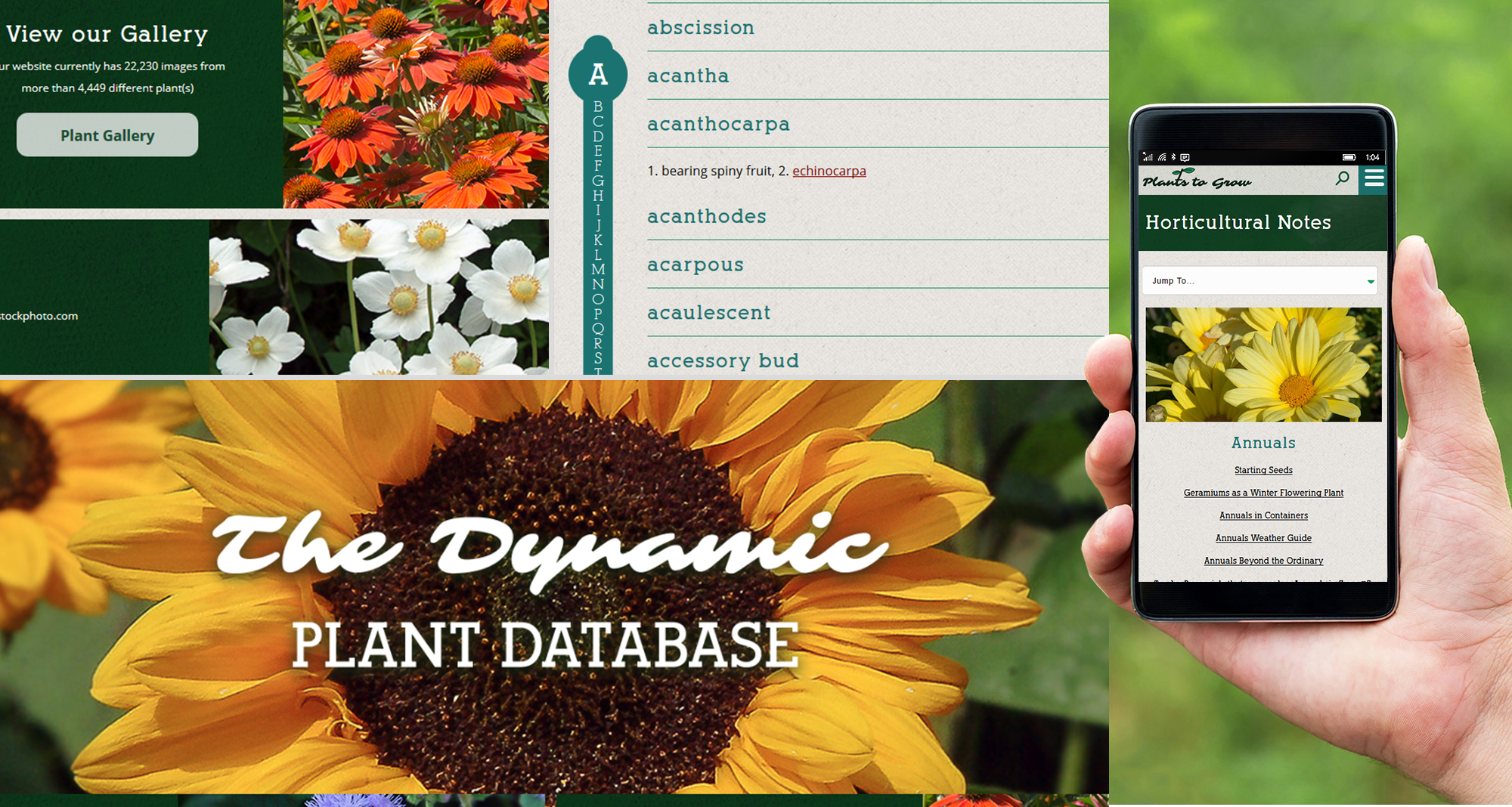 Plants to Grow
Unlike most iNET Web produced websites, Plants to Grow is not a revenue generating site. It's an online database about plants—a labor of love from a plant enthusiast who has spent over 30 years in the green plant industry.
Website Dilemma
Plants to Grow had a budget website created for them many years ago by iNET Web. As web design technology evolved, their old site looked increasingly dated. In addition to a design makeover, the client opted for a mobile responsive design and a conversion to our updated Genesis web platform.
Technology Implemented
Layout and Graphic Design – Mobile Responsive Design – Programming – Content Management System – HTML –CSS – jQuery
Outcome
The Plants to Grow website blossomed under iNET's care, and can now be viewed on cell phones and tablets as well as desktop computers. iNET also migrated the content and category structures on the old site to the new site and did redirects to ensure anyone coming across an old webpage from the site is directed to the new site.