P & P Distributors
P&P Distributors gains its name from what it sells: peaches and pecans. In order to ripen sales, they let iNET Web developers transform their website.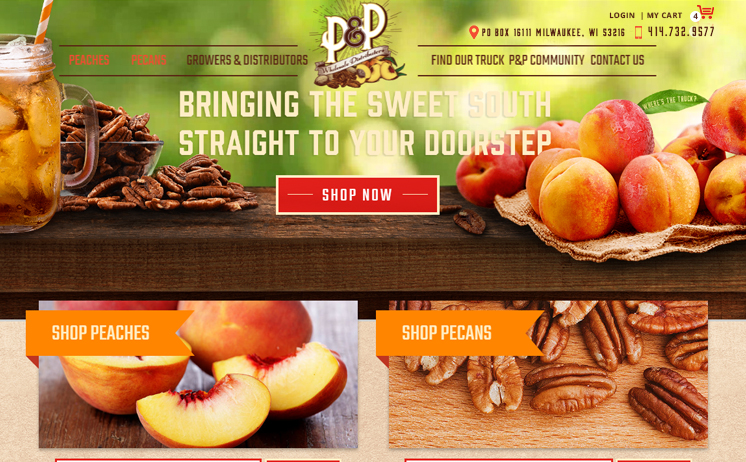 Click the links above to learn all about the unparalleled web marketing services that provided P & P Distributors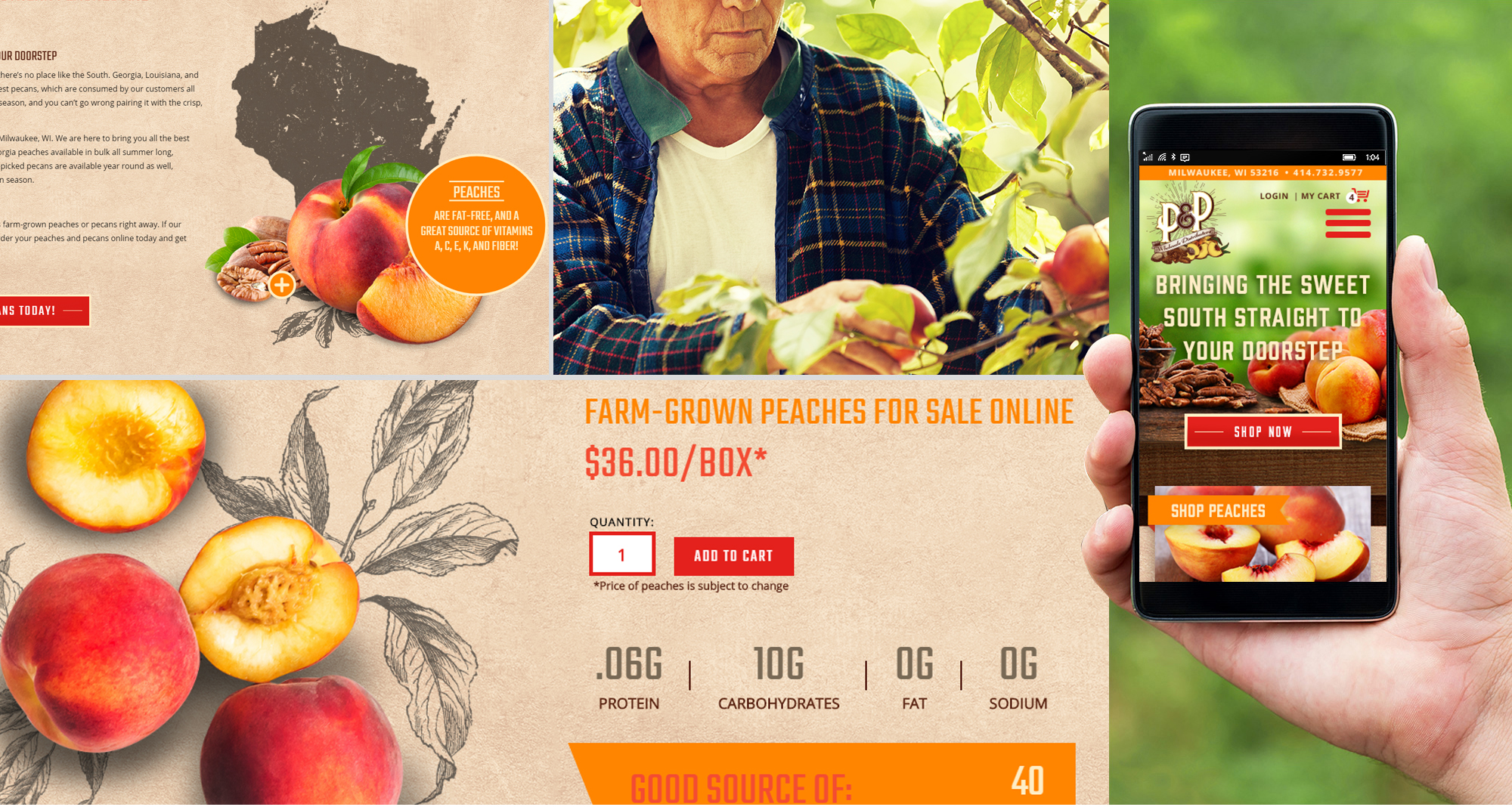 P&P Distributors - Web Marketing for a Home Food Distributors
P&P Distributors sells peaches, pecans, and occasionally other foods based on the season. They use a food truck to bring their fresh produce directly to customers throughout the Milwaukee area.
Website Dilemmas
With such a sweet business, it's no surprise P&P Distributors needed to expand with an ecommerce website. Since peaches and pecans are highly seasonal, the website needed to attract customers when they are available. There also had to be a way to advertise where and when the Milwaukee truck would be.
Technology Implemented
Search engine optimization – Layout design – Content Management System – HTML – Creative Genius – CSS
Outcome
The ecommerce P&P Distributors site means customers can order their own fresh pecans and peaches whenever they want. The new P&P Distributors website is bright and full of color. Customers get a sense of freshness to help whet their appetite. A tracker makes it easy for customers to come out and buy directly from the peach truck.