Performance Plus
This cleaning product supplier needed a way to reach a wider audience. They came to iNET-Web for a custom website design and SEO. Now they're cleaning up in search results.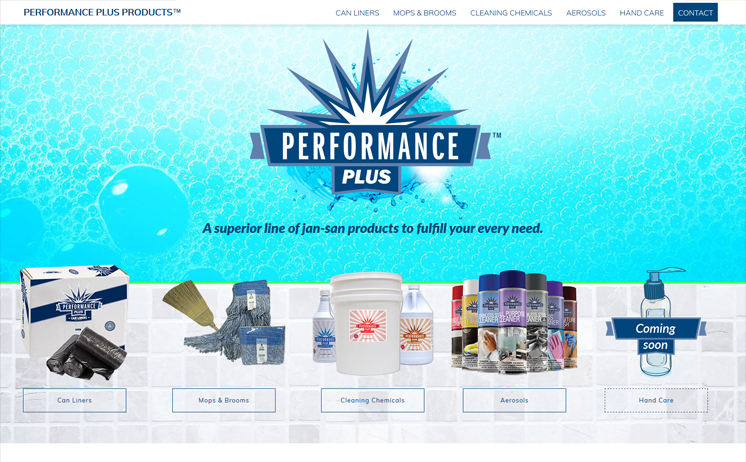 W
When you're stuck cleaning a big mess, you don't always have the luxury to sit down at a desktop and search for the best product available. With a responsive design, Performance Plus can reach customers on their phones and tablets.

Click the links above to learn all about the unparalleled web marketing services that provided Performance Plus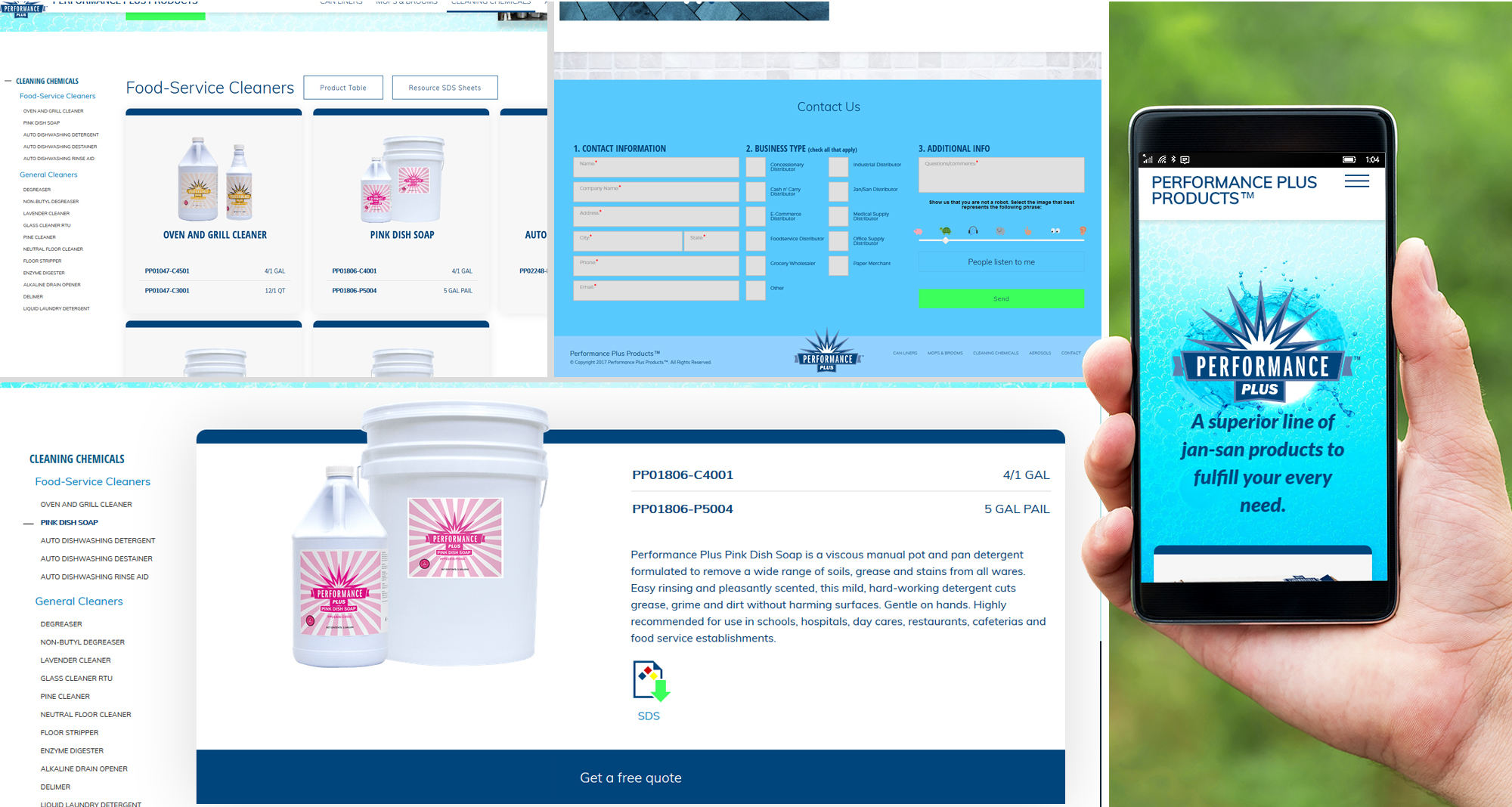 Performance Plus Products
With a comprehensive line of branded cleaning products, Performance Plus serves the janitorial-sanitation needs of both large and small businesses throughout southeast Wisconsin and beyond.
Website Dilemma
Performance Plus has hundreds of products, but their existing website wasn't displaying the full scope of their product catalog. They wanted a website to fully represent their product line. They also needed a website that would allow them to add or delete products when necessary.
Technology Implemented
Layout design – HTML – CSS - Search Engine Optimization – Plug-in JavaScript – Content management system
Outcome
iNET put together a clean, professional-looking website to showcase all the products available from Performance Plus. Content from their previous site was imported to the new site and a detailed contact page form was designed to enable prospects to easily inquire about specific products. iNET's proprietary content management system makes it easy for Performance Plus to update their website's content. With their new site, Performance Plus is really cleaning up.
Call iNET at 262-574-9400 to get started on your new profit-generating website.