Granite Plus
Our Milwaukee web developers took this brand new business with a slew of competitors and turned it into a booming custom countertop company getting more calls and quote requests every month. This unique site and an attention-grabbing brand ("Granite + Stone ='s > Cost") drive users to call or contact online.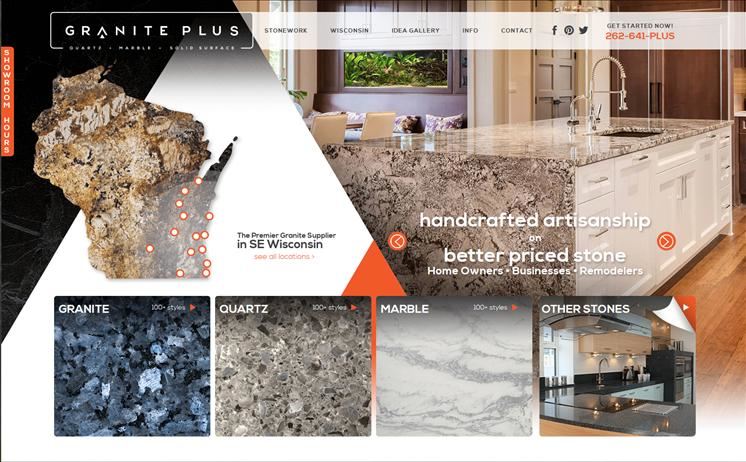 W
Granite Plus needed SEO to get ahead of the competition. Their site shows what a difference professional stone installation can make compared to those big box store "contractors".

Click the links above to learn all about the unparalleled web marketing services that provided Granite Plus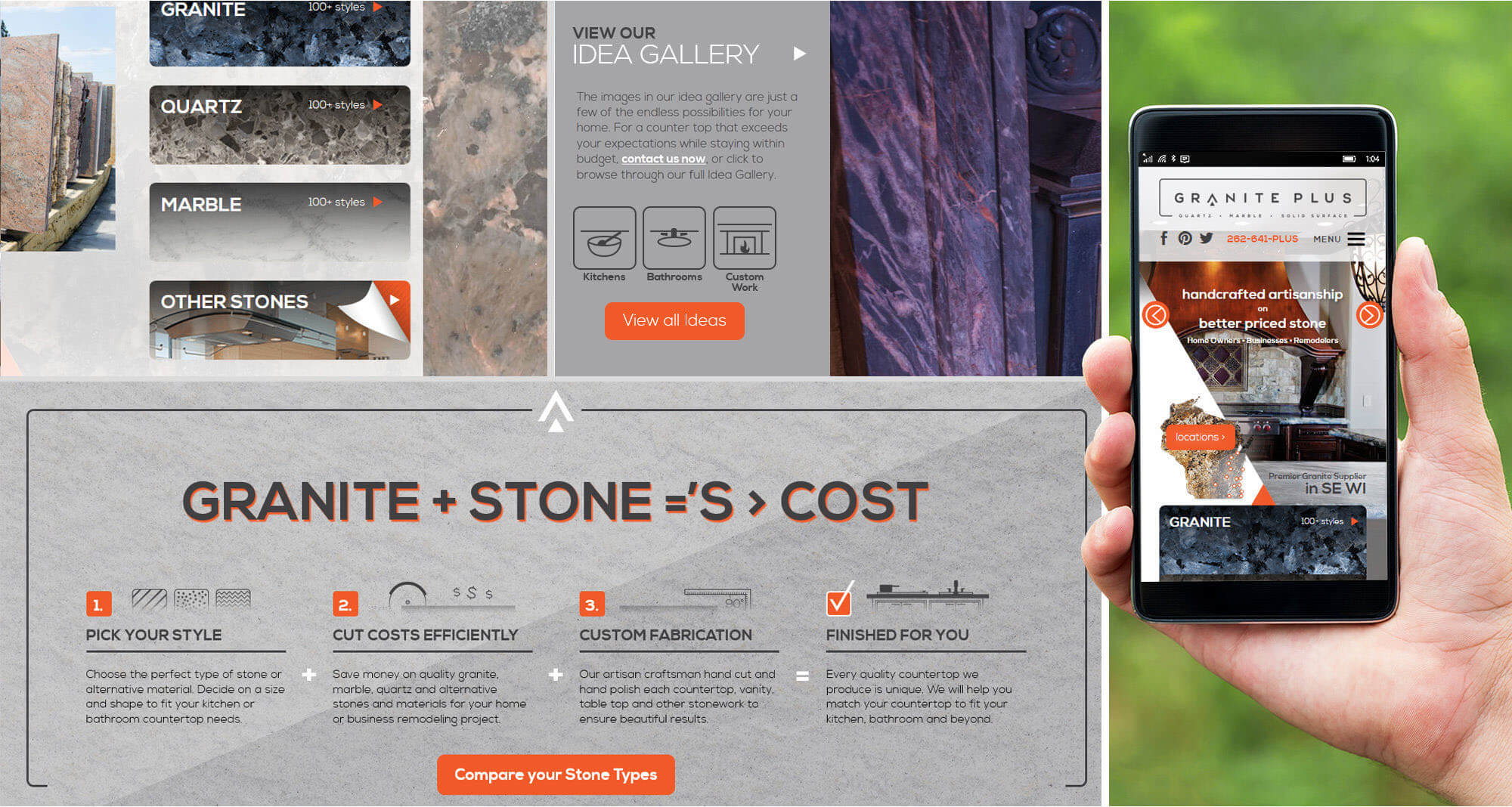 Granite Plus
Granite Plus specializes in affordable granite and stone counter tops for homes and businesses throughout greater Milwaukee, Madison and Green Bay. They pride themselves on high-quality materials and workmanship without the inflated prices charged by so many local countertop suppliers who outsource the work to Chicago fabricators.
Website Dilemma
As a new business venture, Granite Plus came to iNET after hearing about the incredible successes of other iNET clients. They wanted a site that would highlight the natural beauty of their stone products, communicate their value proposition and, most of all, bring in new leads.
Technology Implemented
Layout design – CSS – HTML - Search Engine Optimization – Flash - Plug-in JavaScript – Content management system
Outcome
iNET created a clean, modern-looking website perfectly aligned to the tastes of homeowners and remodelers looking to take their kitchens to the next level. With a wealth of information on their products and expert search engine optimization by iNET, the site was quickly ranking high for the most common search engine queries prospects use when looking for stone countertops. Seeing the success of the site, the client opted to add radio to the mix—a move which has brought them even more leads.
Call or email iNET-Web today to get started on your new professional website!