Lincoln Contractors Supply, Inc
Lincoln Contractors Supply, Inc. has been serving local Wisconsin contractors since 1956. When they decided to sell their equipment nationwide, they knew they'd need a high quality website to bring in traffic. iNET Web created their website and recently upgraded the entire site to keep business booming.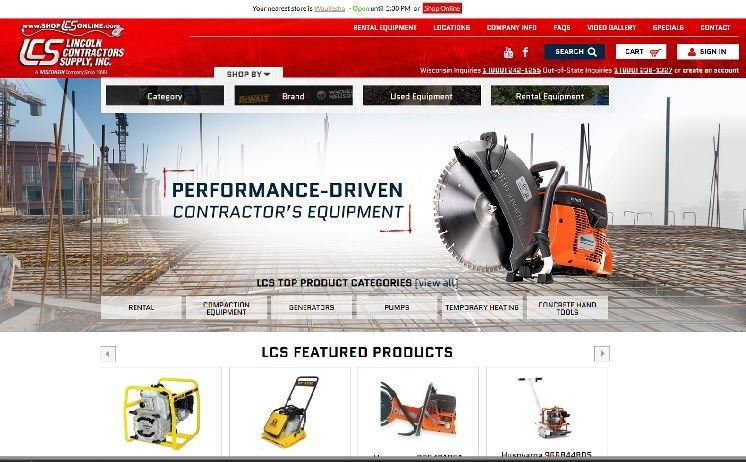 W
You never know where you'll be when you need a new piece of equipment. Contractors on the job can quickly look up new or used equipment from their phones thanks to iNET's responsive design.
W
Before being redesigned, monthly SEO work by our experts helped the site grow and reach more customers. As SEO brought in more traffic, the site had to upgrade to keep up with demands!

Click the links above to learn all about the unparalleled web marketing services that provided Lincoln Contractors Supply