Tri-Star CNC
CNC machining is a highly competitive field. Tri-Star CNC Services contacted iNET for a new, modern website to showcase all their services.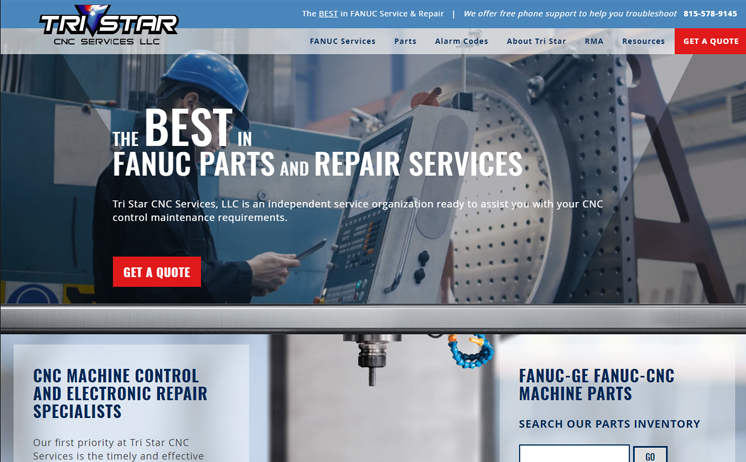 Click the links above to learn all about the unparalleled web marketing services that provided Tri-Star CNC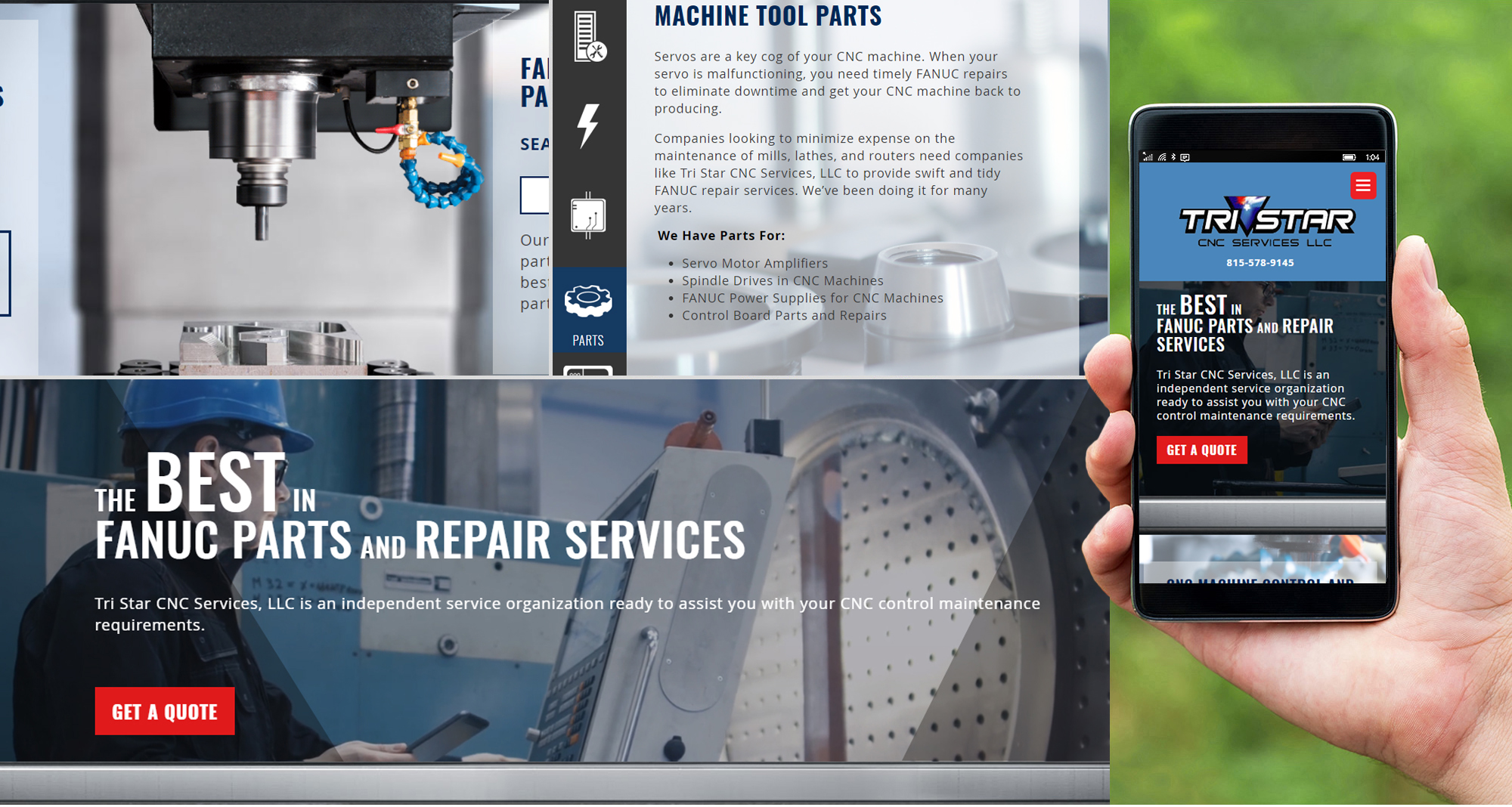 Tri-Star CNC - Web Marketing for a CNC Machining Business
Tri-Star CNC Services offers FANUC exchange, repair, and servicing. In this highly competitive field, they needed a website to increase business.
Website Dilemmas
The Tri-Star site needed to beat out a lot of competition for dominance on search engine results pages. Their website was doing nothing to drive new business, and was slow and difficult for new users to navigate.
Technology Implemented
Search engine optimization – Layout design – Content Management System – HTML – Creative Genius – CSS – Flash – jQuery
Outcome
iNET developed a modern looking website with content that clearly explained Tri-Star's services. Our SEO experts discovered CNC shops often search for information on error codes and dedicated a section of the new site to explain these error codes. Prospective customers searching for the meaning of a specific code get an answer and a link to Tri-Star's parts inventory to order replacements. This helps Tri-Star win new customers searching for specific parts and error codes.