All Stone
Just about everyone wants a stone countertop now, and there are more contractors than ever willing to oblige. How do you stand out from the crowd? With a custom-built website by iNET Web.

Responsive:
Responsive website designs are accessible on desktop or mobile devices. iNET designed a custom responsive website for All Stone.
SEO:
iNET gets websites like All Stone to rank #1 on top search engines like Google and Bing. Now they can reach any customer interested in custom granite, quartz, quartzite, or marble counters.
Copywriting:
iNET copywriters describe all the many services and materials available from All Stone.
Custom Programming:
All Stone needed a highly visual website to display their sinks and countertops. The custom website from iNET showcases their work and is easy for customers to navigate.


Click the links above to learn all about the unparalleled web marketing services that provided All Stone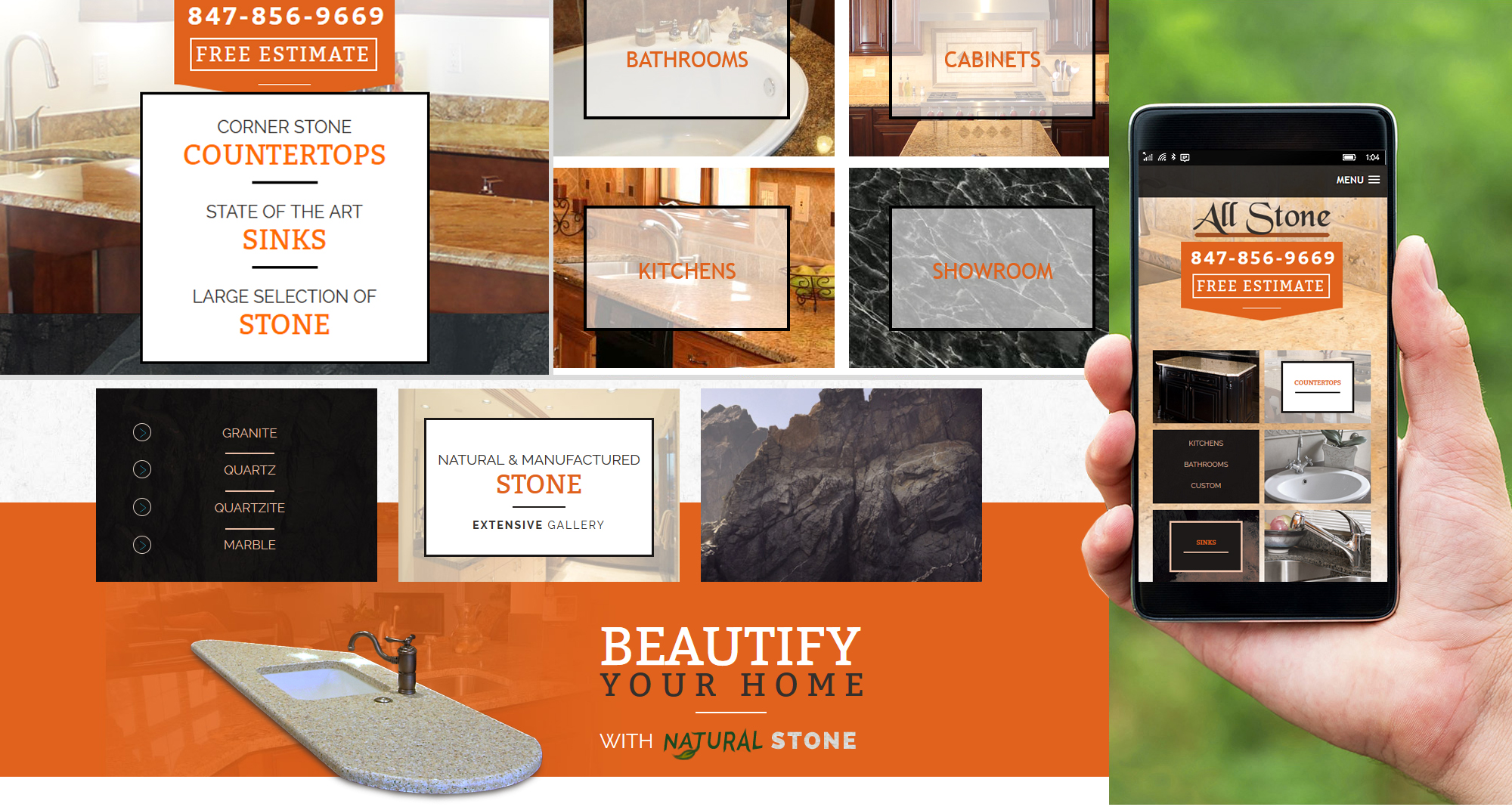 All Stone Tops
Based in Kenosha, WI, All Stone Tops specializes in custom fabrication and installation of natural and engineered stone countertops for kitchens and bathrooms, as well as cabinets and sinks. They knew if they wanted to grow their business, they needed a website that would get them noticed by prospective customers.
Website Dilemma
All Stone Tops had a poorly built template website with large sections of content consisting of dummy text. The site wasn't mobile responsive, so it wouldn't display properly on phones and tablets. They also had major duplication issues with their Google My Business listing. It looked as though they had inadvertently created several listings over the years, and it was hurting their ranking.
Technology Implemented
Search engine optimization – Layout and Graphic Design – Mobile Responsive Design – Programming – Creative Genius Branding & Copywriting –Content Management System – HTML –CSS – jQuery
Outcome
iNET built a custom website for All Stone Tops with mobile responsive design. Our copy and SEO team fleshed out the content explaining their approach to remodeling and the services they offer. We also fixed the mess that was their multiple Google My Business listings. Since the site launched, they've seen a steady increase in inquiries.