Lightspeed Go Karts, Laser Tag and Arcade
When you're looking for epic fun, Lightspeed's laser tag, go karts and escape rooms are the ticket. For epic results from web marketing, look to iNET Web.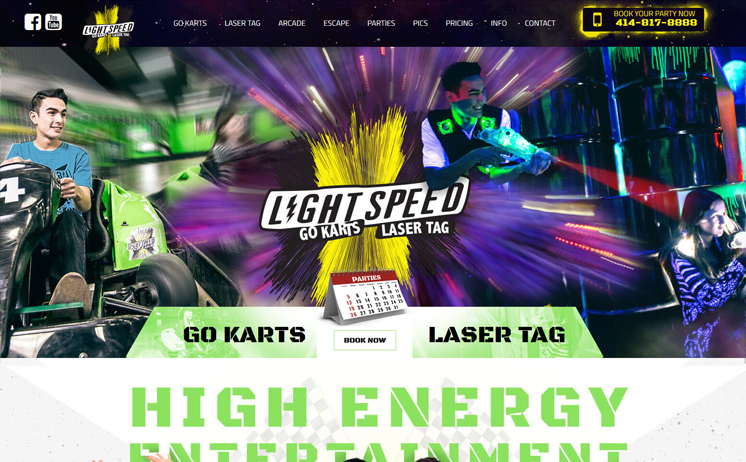 Responsive:
Responsive web design means websites are accessible on any device without sacrificing quality. iNET made the Lightspeed website accessible on the go.
SEO:
Lightspeed is an entertainment company with all sorts of high energy activities. SEO helps local adrenaline junkies find their business.
Copywriting:
Go karts, laser tag, escape rooms, and more. iNET copywriters describe each of these fun activities in detail along with pricing and booking info.
Custom Programming:
Custom programming from iNET lets visitors to the Lightspeed website book events right on the home page.


Click the links above to learn all about the unparalleled web marketing services that provided Lightspeed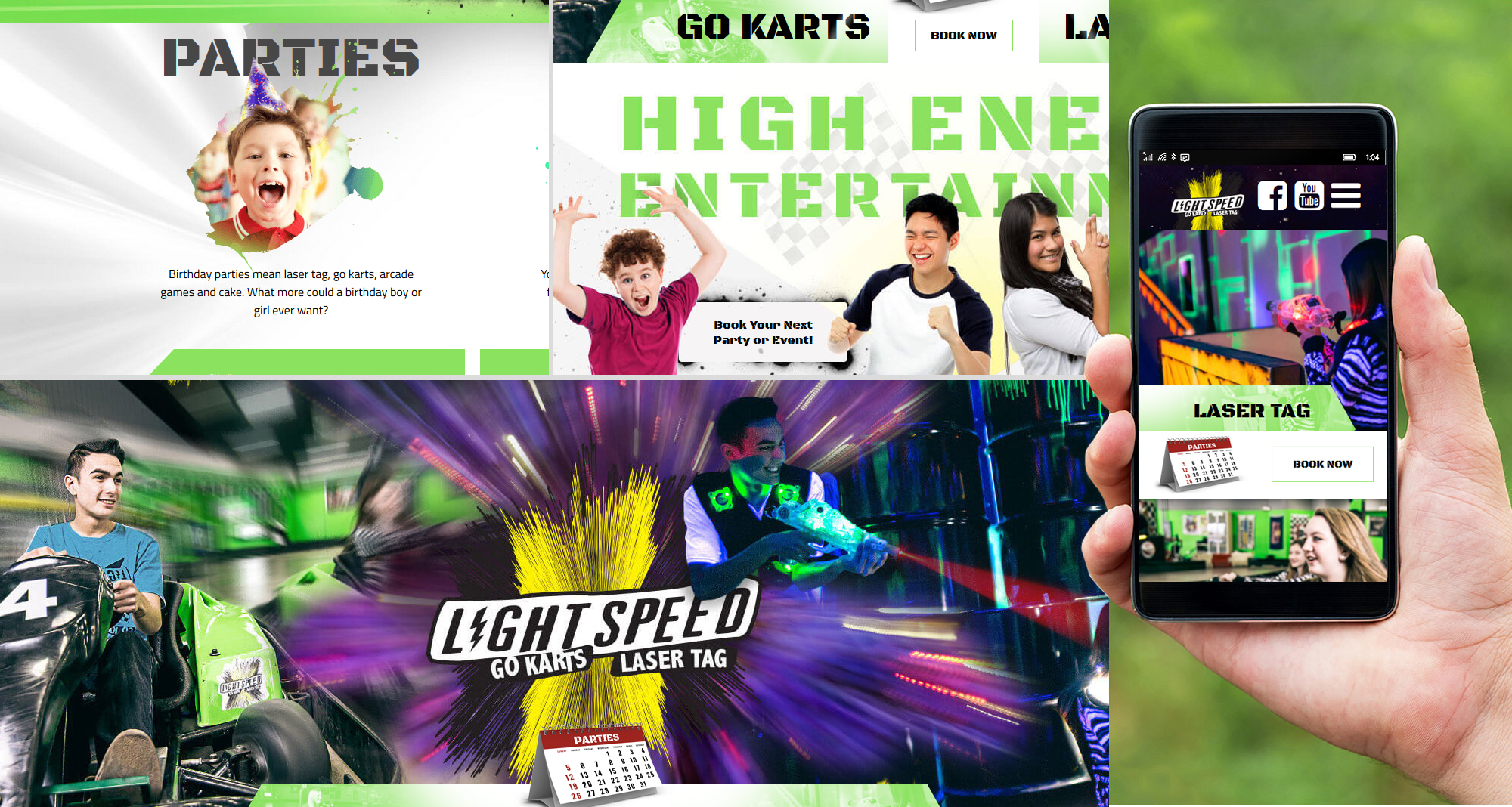 Lightspeed
Located in Greenfield, WI, Lightspeed is a family fun emporium with an ingeniously designed laser tag arena, go kart track, 2 escape rooms and arcade games. With everyone looking online for entertainment options, Lightspeed knew they needed a website.
Website dilemma
Before coming to iNET Web, Lightspeed had a basic website that was way too boring for the type of fun they offer. They not only needed a website that captured the energy and excitement of their business, they also needed a better thought out navigation structure, content that captured the fun of their establishment, and search engine optimization to get them found online by prospective customers.
Technology implemented
Search engine optimization – Layout and Graphic Design – Mobile Responsive Design – Programming – Creative Genius Branding & Copywriting –Content Management System – HTML –CSS – jQuery
Outcome
iNET Web designers and programmers created a totally custom website that captures the fun of Lightspeed and makes it easy for parents planning a party or a friends looking for a fun night out to contact Lightspeed online. Since the site launched, they've seen a significant uptick in online inquiries and phone calls, and business has been full speed ahead.