MTE Wood
Menominee Tribal Enterprises knows a thing or two about sustainable forestry habits, caring for new trees and removing the sick to keep the entire forest healthy. iNET-Web uses a similar method to cut down weak websites to allow yours to grow and thrive.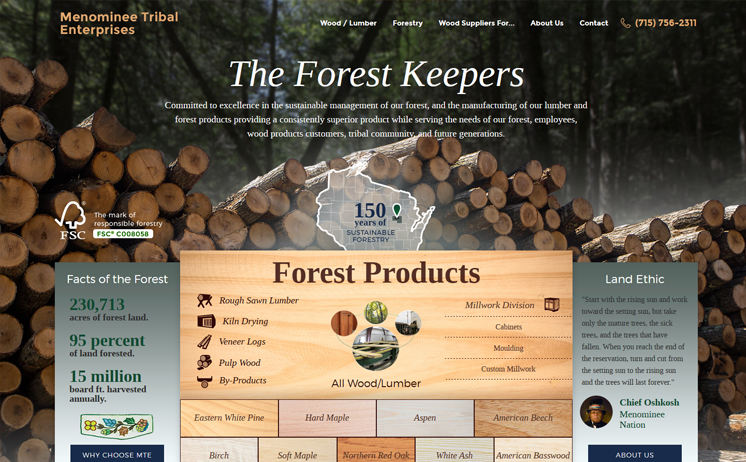 Click the links above to learn all about the unparalleled web marketing services that provided MTE Wood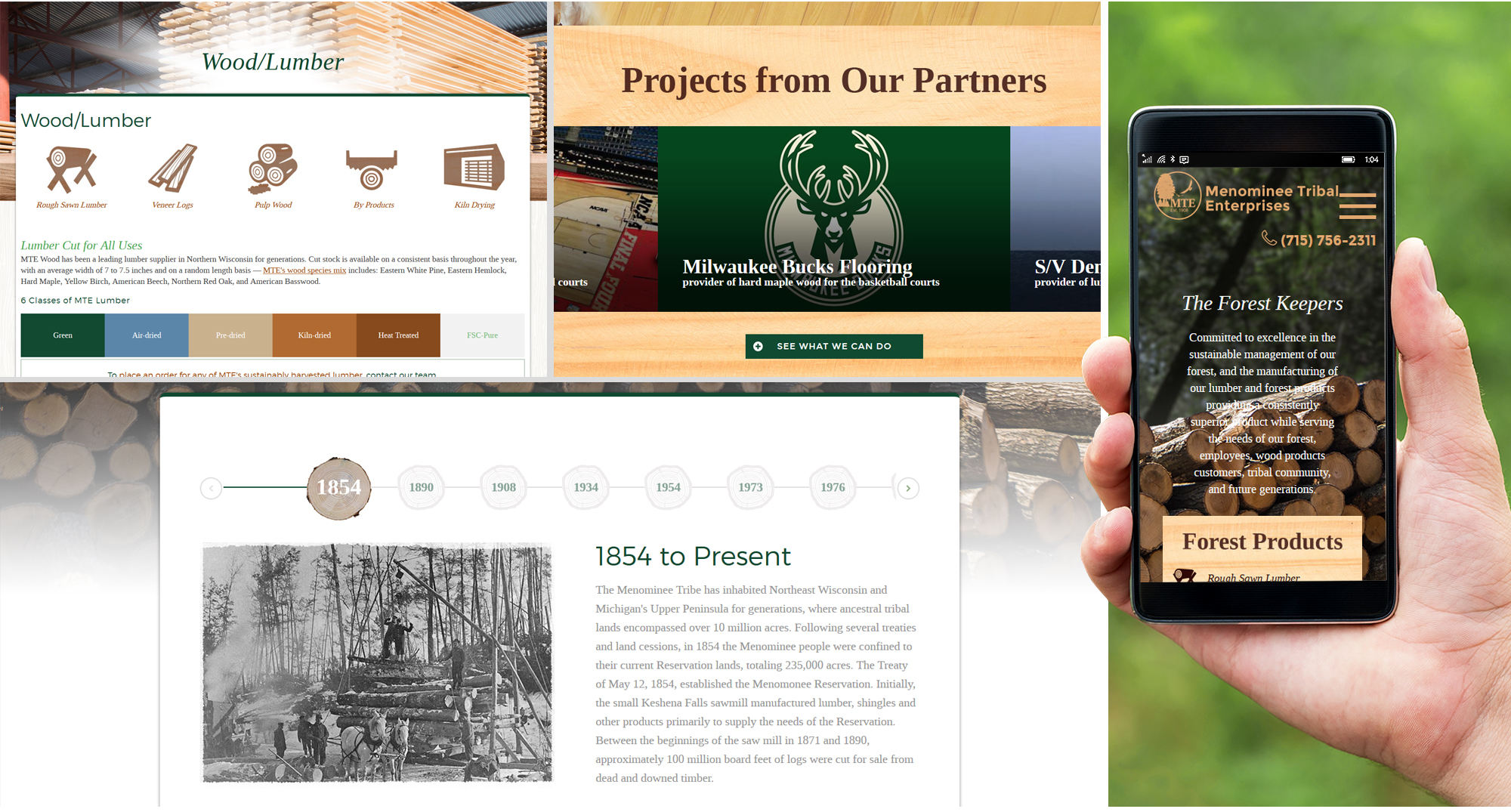 MTE Wood –
Pioneers of sustainable forest management, Menominee Tribal Enterprises cultivates, harvests and prepares high-quality wood products and lumber for wood brokers, furniture manufacturers, lumber yards and cabinet makers. It also operates a millwork division where carpenters handcraft their own line of solid wood cabinetry and molding.
Website dilemma –
Menominee Tribal Enterprises came to iNET for a redesign of an old template-based website. The owner needed a site which fully reflected the scope of the operations. The site also needed to be easily expanded/updated by the company's own personnel when necessary. Menominee Tribal Enterprises also needed a new logo developed for use on the site and in collateral materials.
Technology implemented –
Layout design – CSS – HTML - Search Engine Optimization – Flash - Plug-in Javascript – Content Management System
Outcome –
Since going live in late 2016, the enterprise has enjoyed so many new leads HR needed to hire more workers to keep up with demand. Specifically, inquiries about sports flooring work have increased, opening a new business niche. In fact, Menominee Tribal Enterprises now has several contracts for work on arena flooring. Like iNET Web says, plant an SEO plan and watch the site grow!
Grow a forest of money trees for your Milwaukee company. Contact iNET Web today.