Father's Daughter Custom Furniture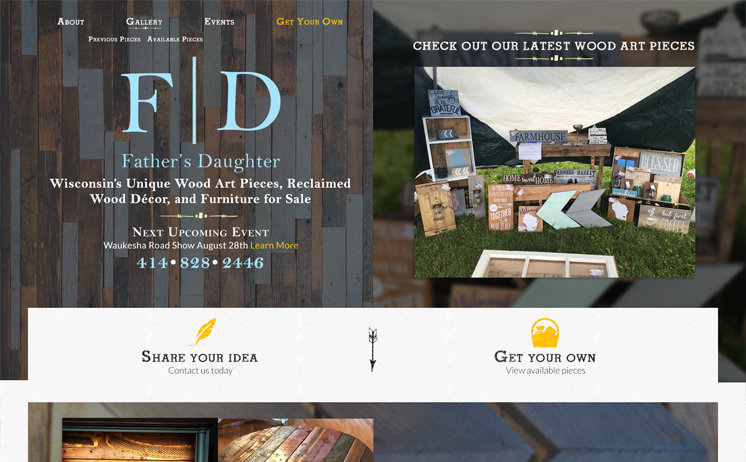 Click the links above to learn all about the unparalleled web marketing services that provided Father's Daughter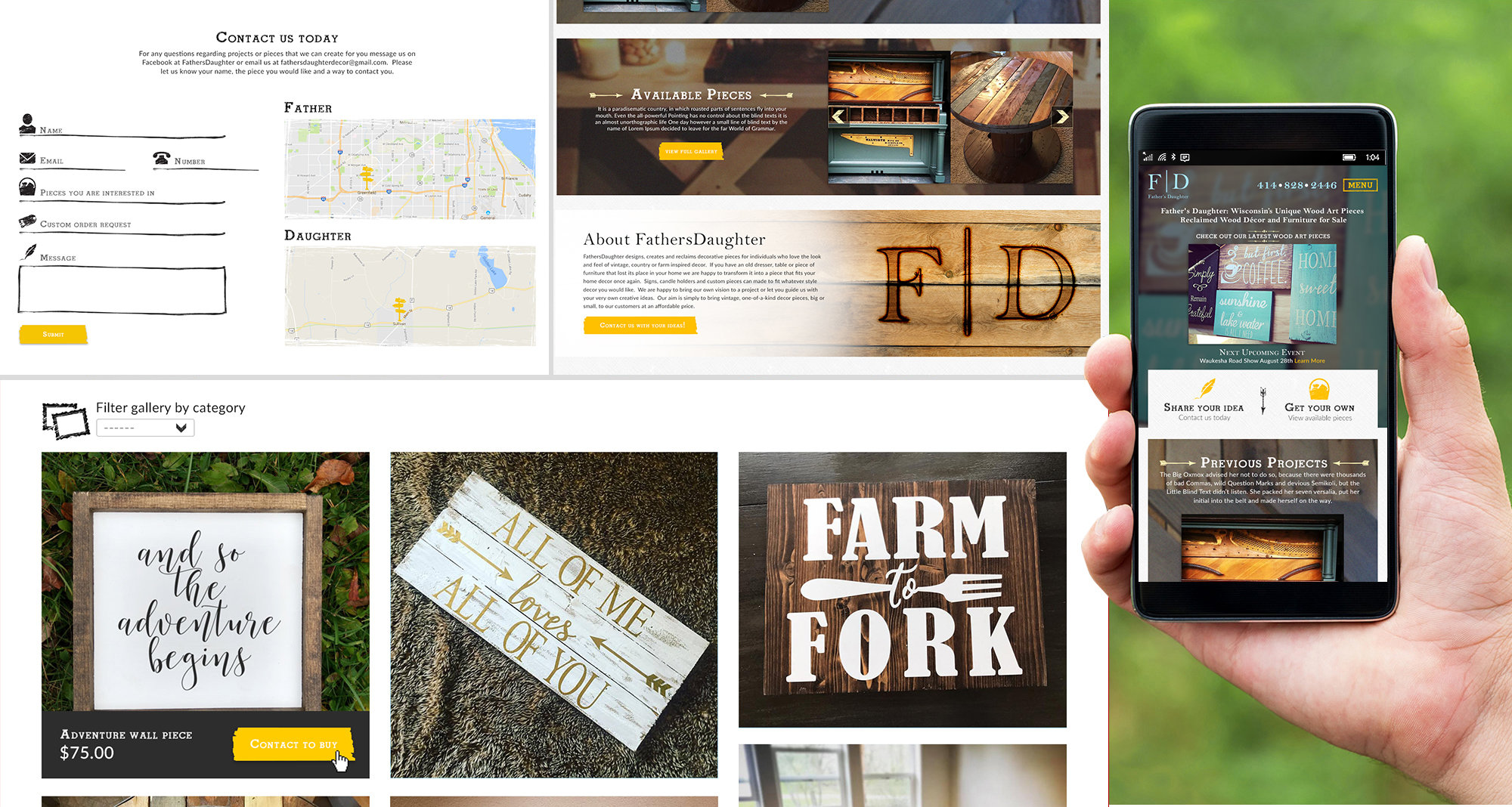 Father's Daughter
Father's Daughter is a father and daughter business with a love for bringing hand-crafted, one-of-a-kind ideas to life. From rustic, custom-made wood signs to reclaimed furniture pieces, this talented duo has an ever-changing inventory of unique items. If you like rustic style with an emphasis on rugged, natural beauty, you'll absolutely fall in love with the nature-inspired textures, simple colors, and organic warmth of their work.
Website Dilemmas
The Father's Daughter design team had been relying on Facebook and Etsy to sell their pieces, but realized a website would better market their business. They wanted a great looking website to showcase their work, and the ability to take custom orders online.
Technology Implemented
Layout Design – HTML – Search Engine Optimization – Content Management System
Outcome
iNET built a visually appealing website with a photo gallery to showcase the craftsmanship of the Father's Daughter team. Built with a responsive design, the site allows their gorgeous workmanship to be viewed on mobile devices as easily as on desktop computers. Inquiries and orders can now be managed from their website, making it easier than handling them through Facebook and Etsy pages.
If you need a professional website for your business, contact iNET Web to get started.