PNC Milwaukee Marathon
When the Milwaukee Running Festival became the PNC Milwaukee Marathon, they needed to rebrand. Learn how iNET helped get this website into running shape!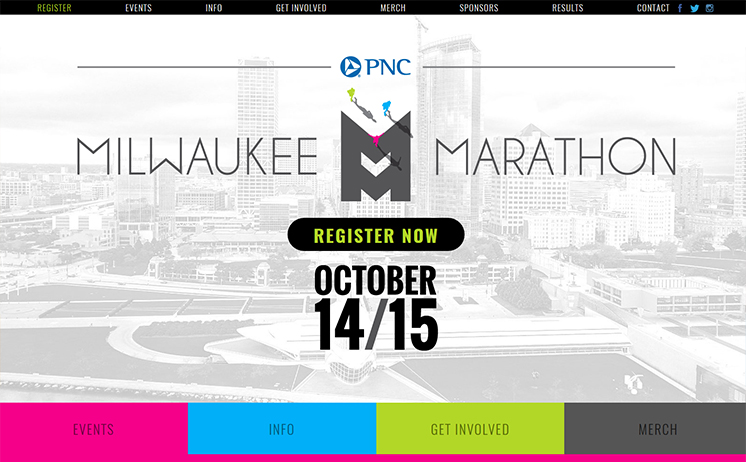 W
When an exhausted runner gets their second wind, they're probably not seated in front of a computer. Responsive web design lets runners find this marathon from their phones while on the go.

Click the links above to learn all about the unparalleled web marketing services that provided Milwaukee Marathon