PNC Milwaukee Marathon
When the Milwaukee Running Festival became the PNC Milwaukee Marathon, they needed to rebrand. Learn how iNET helped get this website into running shape!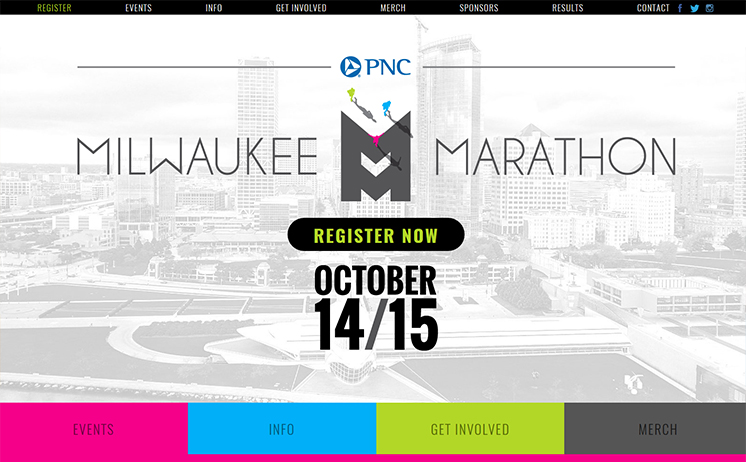 Responsive:
When an exhausted runner gets their second wind, they're probably not seated in front of a computer. Responsive web design lets runners find this marathon from their phones while on the go.
Custom Programming:
Every runner wants to know the course before they run it for the first time. iNET developed custom maps for the 5K through the full marathon.
Branding:
With a new name and website domain, PNC Milwaukee Marathon needed a completely new look. We made sure everything from the logo to the race merchandise matched the new company perfectly.
Logo Design:
The PNC Milwaukee Marathon logo was designed to be simple yet immediately identifiable. The stacked M's resemble a road where triumphant runners can cross the finish line.
Radio:
Runners are always looking for the next race. Radio ads throughout the greater Milwaukee area help attract new participants to the Milwaukee Marathon.
Print:
T-shirts are par for the course at races. Our designers created custom shirts for the various races put on by PNC Milwaukee Marathon.


Click the links above to learn all about the unparalleled web marketing services that provided Milwaukee Marathon