Northland Dog Supply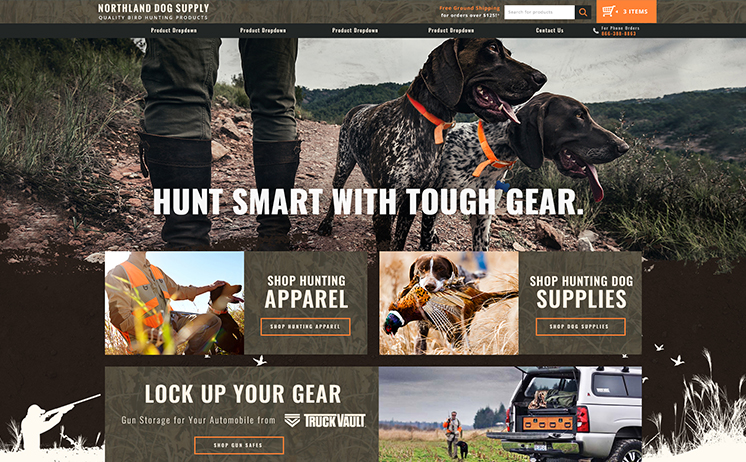 Click the links above to learn all about the unparalleled web marketing services that provided Northland Dog Supply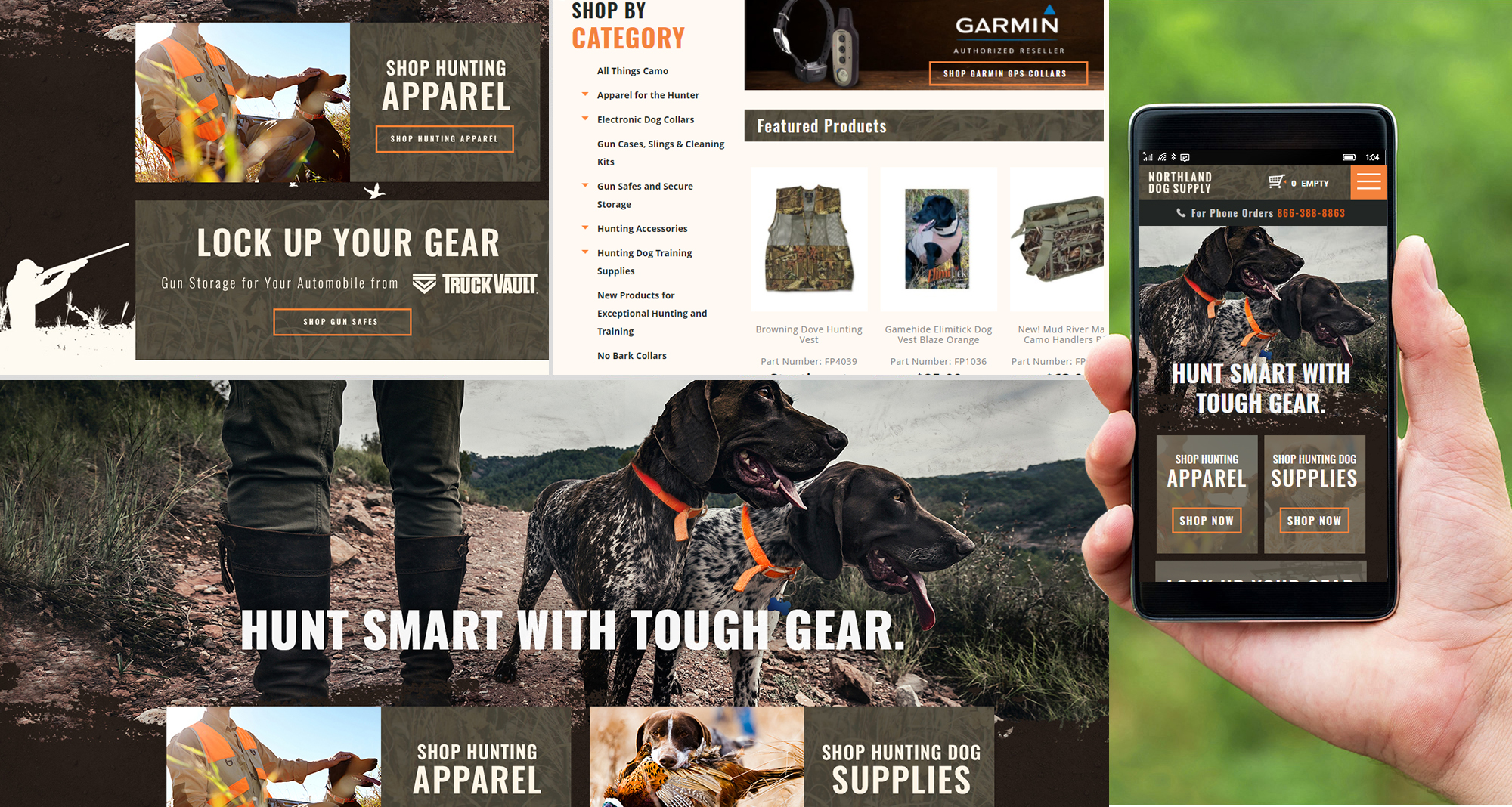 A good hunting dog can track down pheasant, duck, grouse and rabbit by scent alone. When this online retailer of hunting dog supplies was looking for a new website, the trail led straight to iNET Web.
Northland Dog Supply
This Wisconsin-based retailer specializes in quality bird hunting products. From hunter's apparel to dog vests, training scents and supplies ranging from navigation systems to gun safes, Northland caters to serious bird hunting enthusiasts.
Website Dilemmas
Northland Dog Supply originally came to iNET Web to have a poorly designed website re-done. Years later, they came back to iNET to expand their website's capabilities with a mobile responsive design, a fresh look, and an infusion of Search Engine Optimization.
Technology Implemented
Graphic Design – Mobile Responsive Design -- Creative Genius Branding & Copywriting – Search Engine Optimization – eCommerce-- CSS – JavaScript – HTML – jQuery – Content Management System
Outcome
The redesigned site better reflects the lifestyle of avid bird hunters and displays perfectly on all mobile devices. With the additional SEO work done on the site, they're now ranking at the top of search engines for all the most common online queries from their target market.