MTE Millwork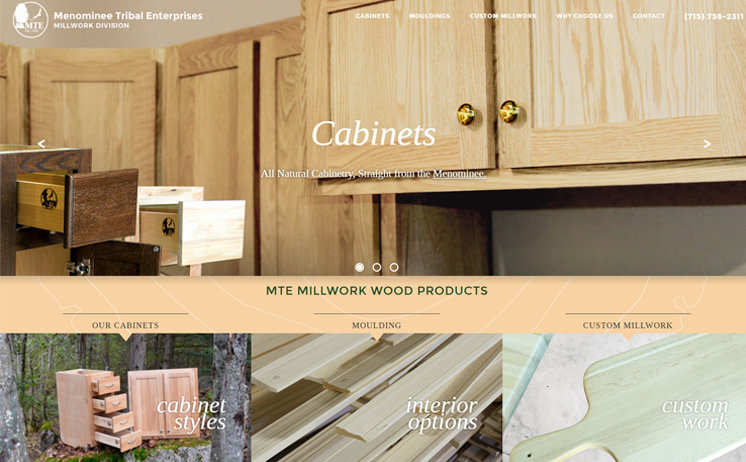 W
Responsive: Mobile responsive websites adapt to different devices to deliver the same, high quality experience to site visitors. iNET made MTE Millwork responsive for a seamless user experience.
W
SEO: Cabinets, mouldings, and custom millwork are all services people search for online. iNET's SEO tactics use keyword research to get MTE Millwork to the front page of search engines.

Click the links above to learn all about the unparalleled web marketing services that provided MTE Millwork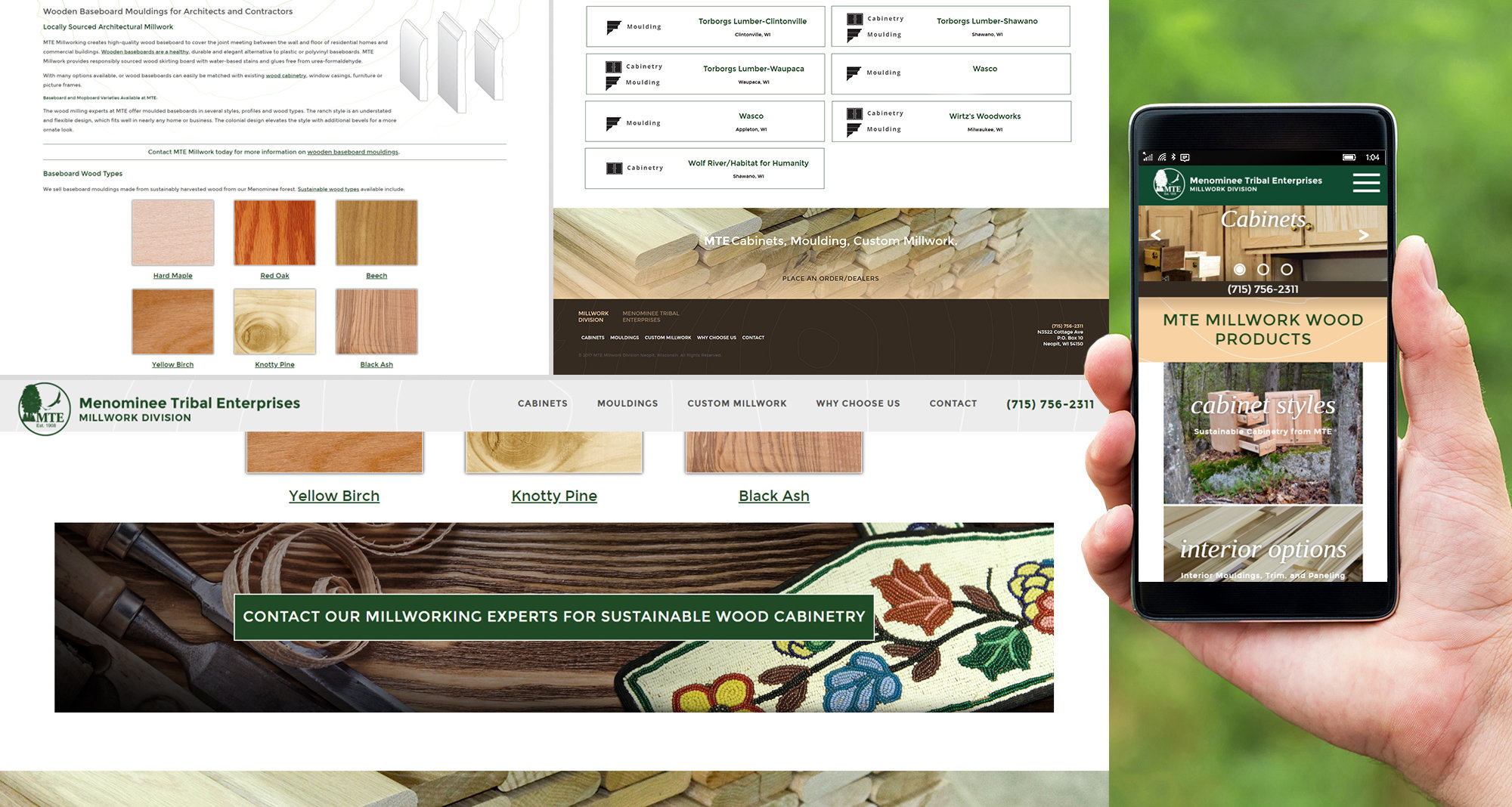 MTE Millwork builds high-quality wood cabinets for homeowners and homebuilders. When they were looking to have a website built, they turned to the craftsmen at iNET Web.
MTE Millwork
Run by the Menominee Nation Reservation in central Wisconsin, Menominee Tribal Enterprises (MTE) specializes in hand-crafted cabinetry and moulding built from sustainably harvested timber from the Menominee Forest.
Website Dilemmas
MTE Millwork had an old, poorly built website with no search engine optimization whatsoever. They wanted a new look and they wanted their website to be noticed by search engines. As native Americans, the tribe also wanted their website to reflect their respect for the forest on their reservation.
Technology Implemented
Graphic Design – Mobile Responsive Design -- Creative Genius Branding & Copywriting – Search Engine Optimization – eCommerce-- CSS – JavaScript – HTML – jQuery – Content Management System
Outcome
iNET Web built a professional looking website with a healthy infusion of SEO. Their new website highlights their respect for the forest and their concern for the environmental impact of their operation. The new website has a mobile responsive design, allowing it to be viewed on any mobile device.