Kehr's Candy
Kehr's Candy in Milwaukee has been making specialty chocolates for decades. When it was time to update their business with an ecommerce website, they contacted iNET Web for a delicious design.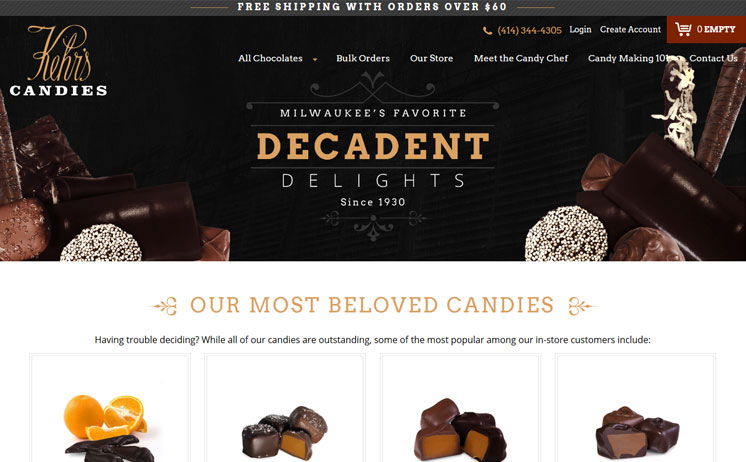 Click the links above to learn all about the unparalleled web marketing services that provided Kehrs Candy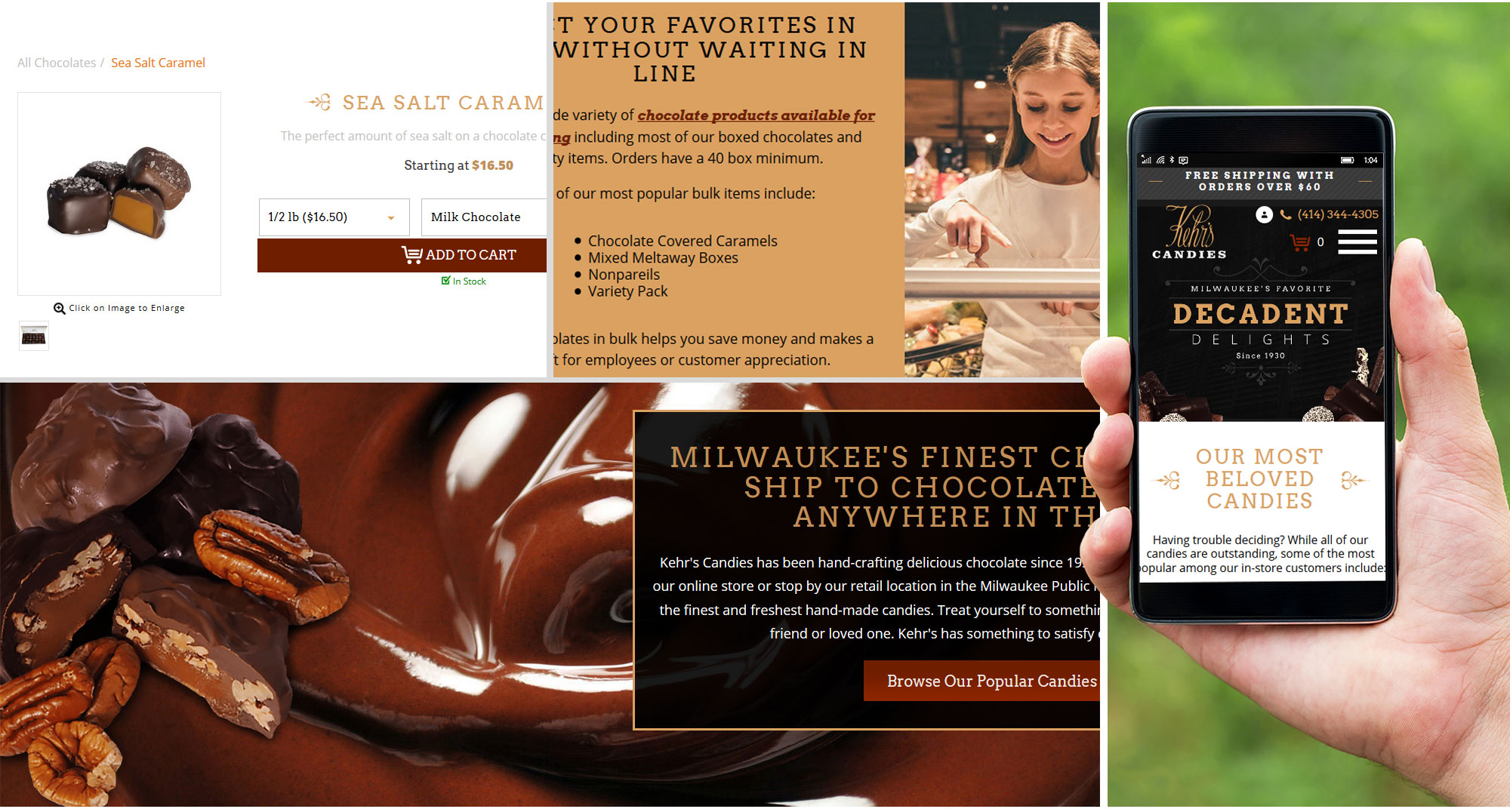 Kehr's Candy - Web Marketing for a Milwaukee Chocolatier
Kehr's Candy is a boutique chocolate company in Milwaukee. With decades of experience and a loyal clientele who bought their candies at the Milwaukee Public Market, they were ready to expand with an ecommerce website.
Website Dilemmas
Kehr's Candy had a website with some basic contact information and not much else. Customers could not order candy online.
They also faced another issue with the Milwaukee Public Market website significantly outranking their own website with online searches. The Market's listing did not have enough contact information to lead to sales for Kehr's.
Technology Implemented
Search engine optimization – Layout design – Content Management System – HTML – Creative Genius – CSS – jQuery
Outcome
iNET Web built a sweet new website for Kehr's Candy with the perfect blend of modern function and traditional style. With the new site's ecommerce platform, customers can now order Kehr's candies right from the website. To encourage stores to carry their candies, there is even an option for buying in bulk, and professional video marketing to showcase the store's rich history.