Paloma Print Products
Paloma Print Products provides document quality assurance and print automation solutions across the country. With a reputation built on accuracy and reliable client communication, they needed a website to reflect their core values. iNET-Web created a modern site with optimized content to show customers just what Paloma Print Products can do.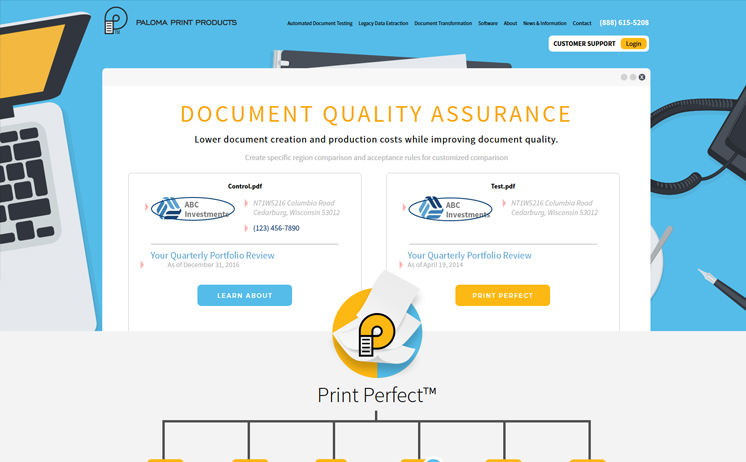 Click the links above to learn all about the unparalleled web marketing services that provided Paloma Print Products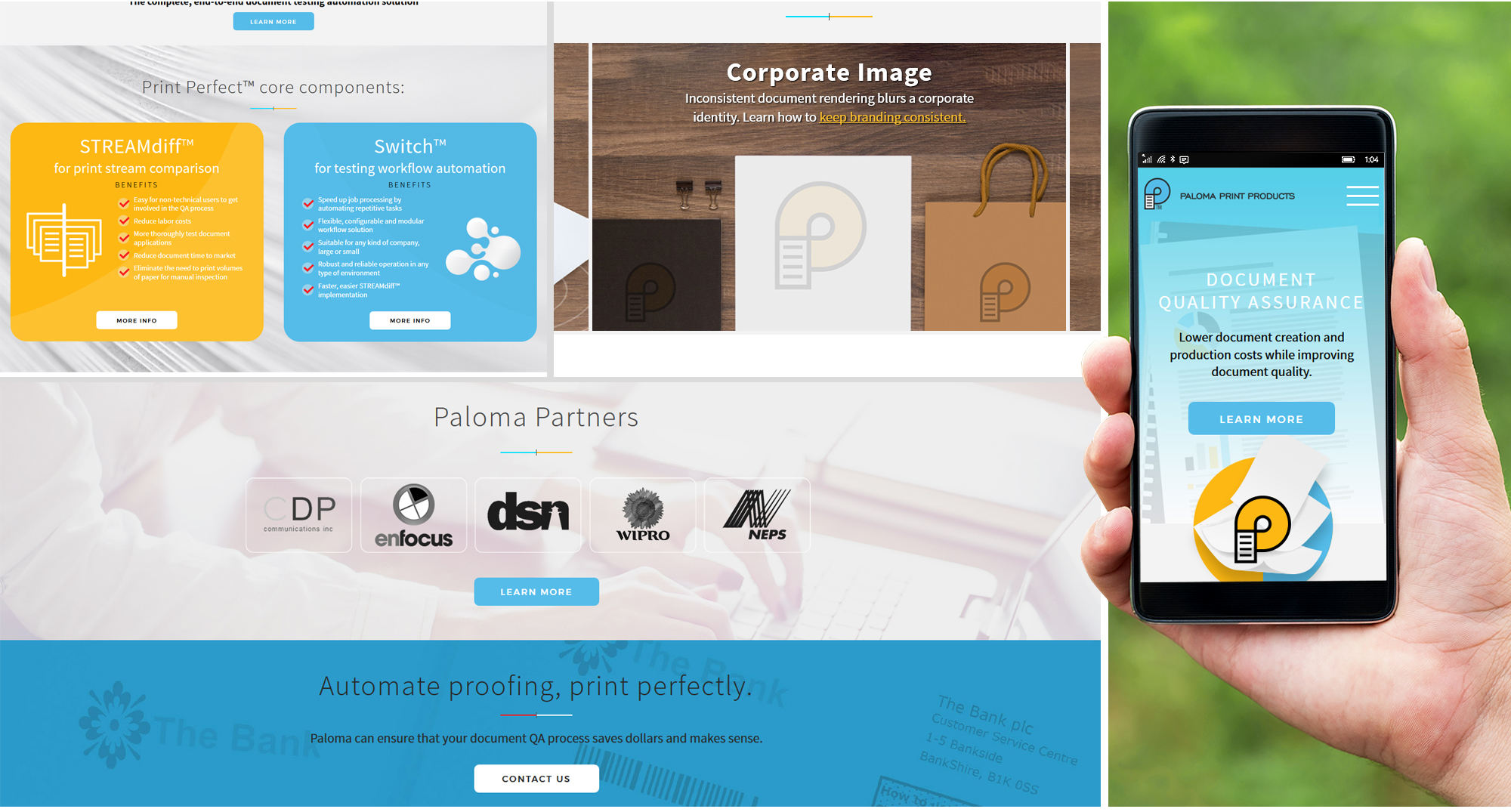 Paloma Print Products
Established in 2004, Paloma Print Products is dedicated to helping mid to large-scale businesses produce the highest quality customer communications at the lowest possible cost. Insurance companies, banks, utility companies, telecommunications companies and direct marketers are just a few of the industry segments served by Paloma Print Products solutions.
Website Dilemma
Paloma Products had an existing site, but it looked dated and the content was not written in a way to get the site noticed by search engines. Additionally, there was no easy way for the client to update the site with blogs and no way for customers to securely download product updates. Intrigued by iNET's promise of profitability, they came to us for a new look and an improved trajectory for their business.
Technology Implemented
Layout and design - Search Engine Optimization- HTML – CSS – Plug-in JavaScript – Content management system
Outcome
iNET set up a secure login portal for customers to download software updates. Existing content was fine-tuned and expanded to produce the greatest possible impact on search engines—an impact that was readily apparent shortly after launch of the new site. A whole new look gave Paloma Products a more professional image, and implementation of iNET's proprietary content management system allows them to easily update the site with new blogs or product offerings.
Contact the professionals at iNET today to learn how you can get started on your new, profitable website!