Ike Bites
Ike Bites believes man's best friend deserves all natural dog treats. They also believe in helping their fellow man gain business skills. iNET Web built their ecommerce website to help take orders while giving back.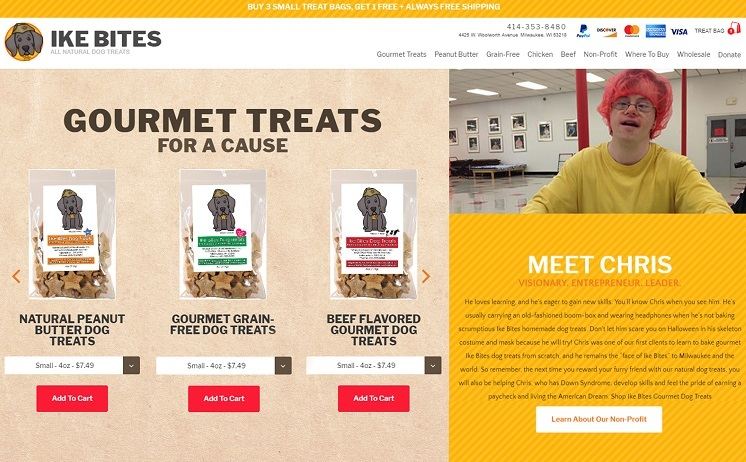 Click the links above to learn all about the unparalleled web marketing services that provided Ike Bites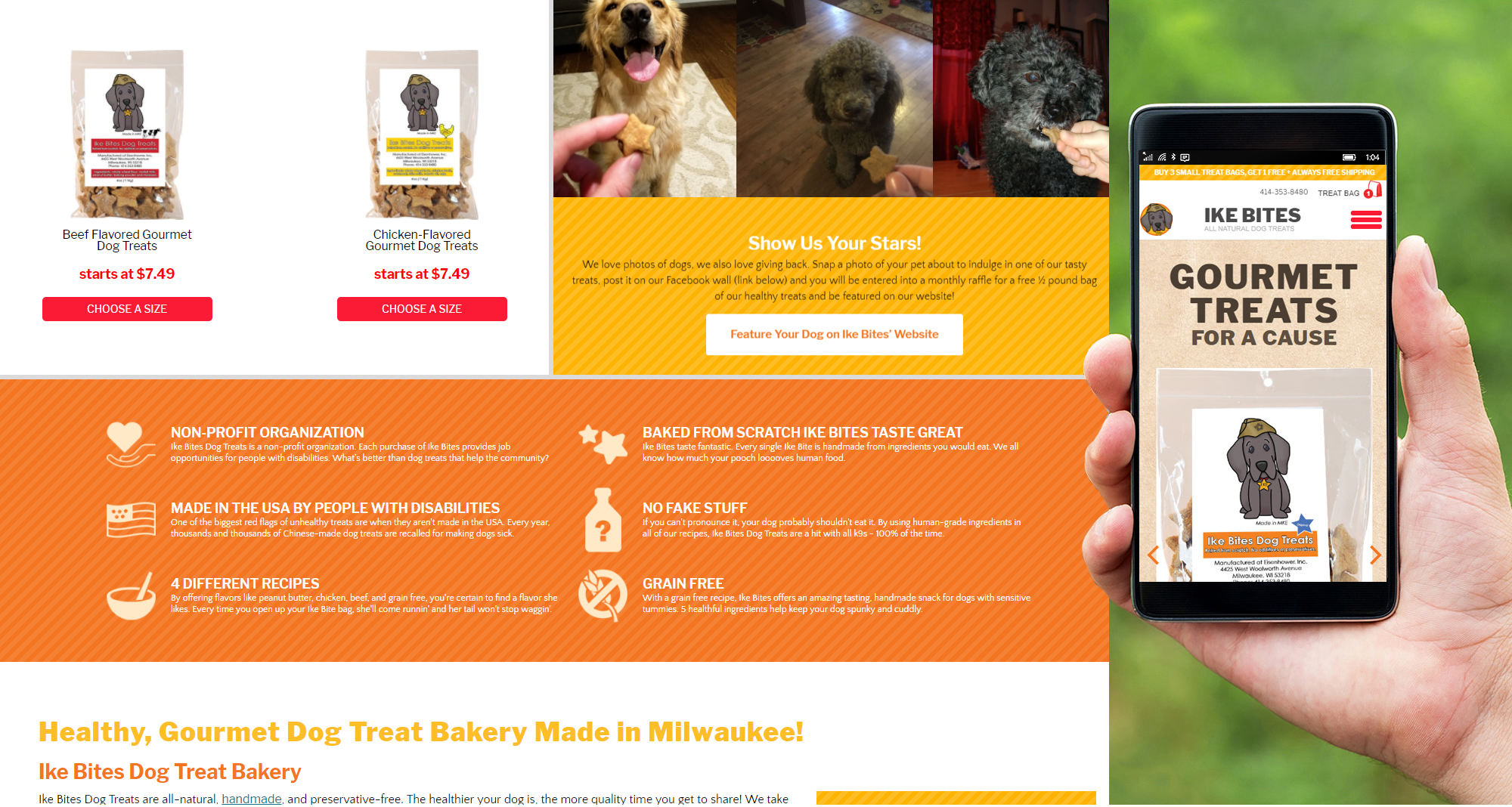 Ike Bites - Web Marketing for a Milwaukee Pet Treat Company
Ike Bites bakes all-natural gourmet dog treats and sell them to pet owners all over the country. They use 4 different recipes, including a gluten-free recipe so all dogs can have a delicious and safe treat to eat.
Website Dilemmas
As a business looking to expand into online sales, Ike Bites needed to target both new customers and potential wholesale partnerships.
Along with the usual issues facing an ecommerce website, Ike Bites needed a way to promote their non-profit work through an Eisenhower Center partnership. They help Milwaukee entrepreneurs with special needs learn about business and money management.
Technology Implemented
Search engine optimization – Layout design – Content Management System – HTML – Creative Genius – CSS – Flash – jQuery
Outcome
The optimized website has proved to be as much a hit with dog owners as Ike Bites are with dogs. NET's custom eCommerce platform make it easy for visitors to get a buy 3, get 1 free deal. With business on the upswing, Ike Bites is looking to continue helping the Milwaukee community with more employment opportunities for special needs people.