Hartlaub Plumbing, Heating, Cooling & Electric
Hartlaub Plumbing needed our help to build a new website that properly represented their brand. With iNET, Hartlaub has been able to wipe the floor with the competition and create a name for themselves in the plumbing and HVAC industry.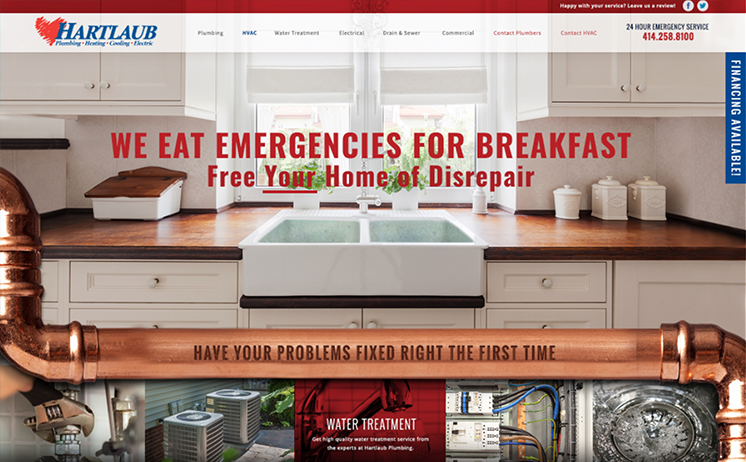 Click the links above to learn all about the unparalleled web marketing services that provided Hartlaub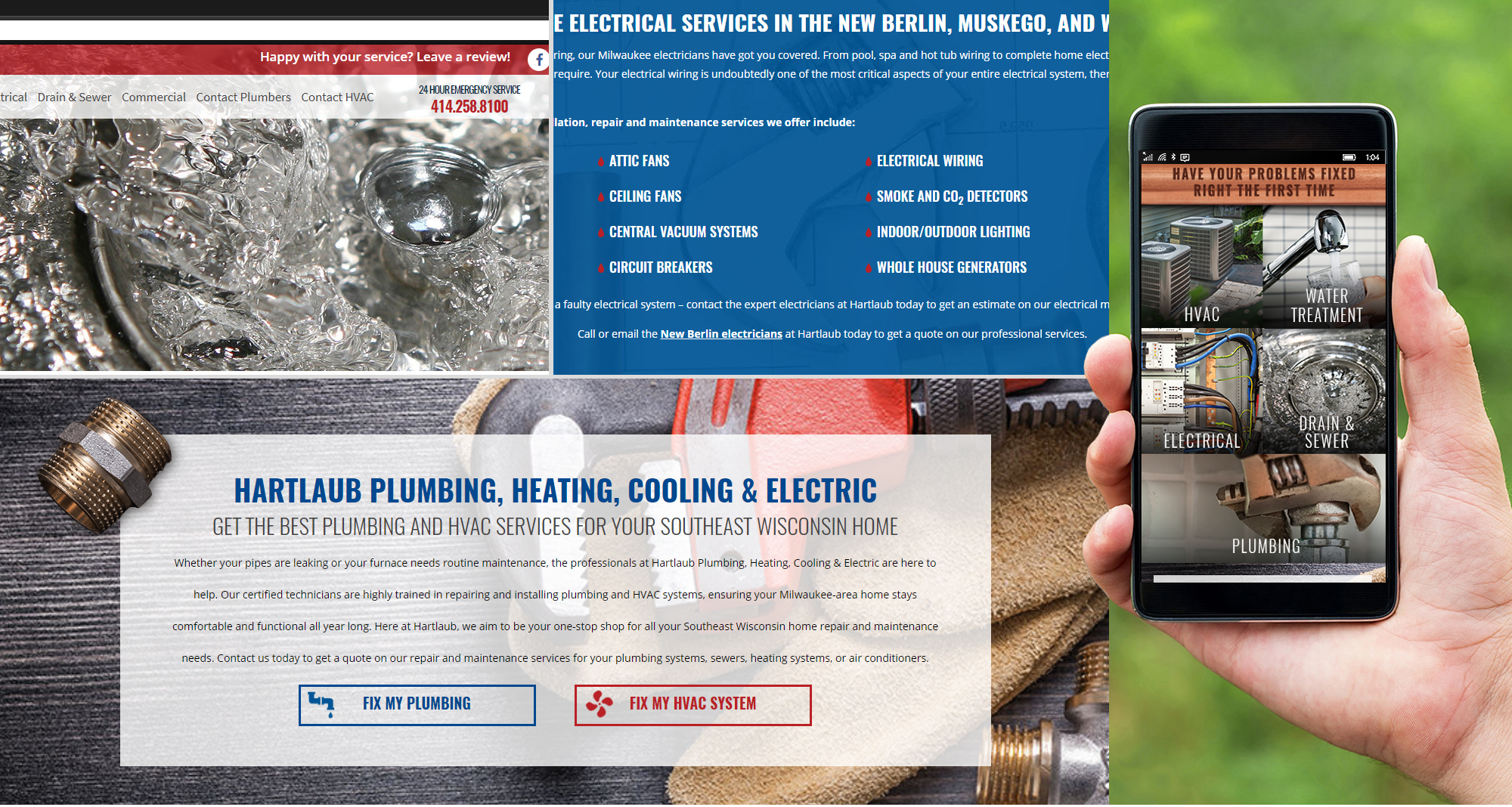 Hartlaub Plumbing
Hartlaub Plumbing, Heating, Cooling & Electric is a leading New Berlin plumbing and HVAC company. When they needed a new website, they came to the leading web developers in Wisconsin -- iNET Web.
Website Dilemma
Hartlaub's old site was handled by another SEO company that claimed to specialize in websites for the HVAC industry. While that may sound good for a company like Hartlaub, their version of SEO marketing was to saturate the site with irrelevant content in an attempt to build domain authority. The result was a convoluted website full of spammy content that was doing nothing to increase business. Needless to say, Hartlaub wanted a fresh start with an SEO company that delivered real results.
Technology Implemented
Copywriting – Search Engine Optimization – Responsive Design – HTML – CSS – Green Screen Video
Website Outcome
iNET built a custom website for Hartlaub that had an immediate effect, bringing in a huge influx of new customers from the southeast Wisconsin area within the first few weeks of the site going live. Hartlaub's presence on Google has grown exponentially as well, largely due to a unique review module that encourages customers to leave reviews for Hartlaub on Google. Many satisfied customers have told their stories in glowing 5-star reviews on Hartlaub's Google listing, allowing their business grow even more than it would through the website alone.
The professionals at iNET Web are dedicated to helping your business make more money in the long run. Just like with Hartlaub, we can help you build your business's reputation by sharing positive customer experiences and expanding your website's domain authority.