Superior Outdoor Services
When you're in the highly competitive business of lawn care and snow removal, you need a website so prospective customers can find you online. That's where iNET Web comes in.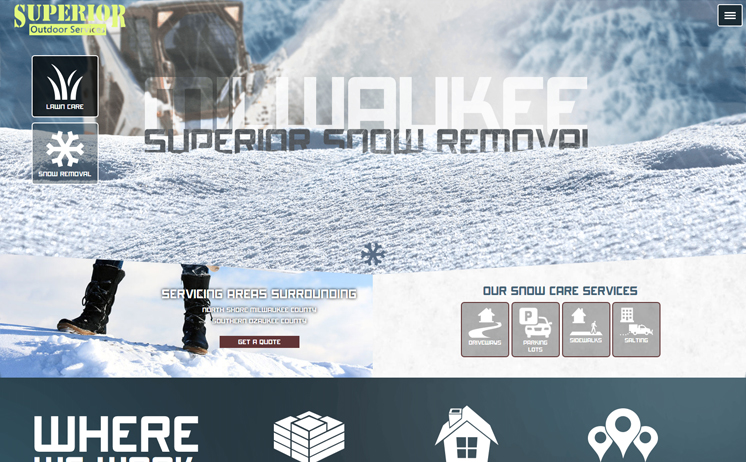 Click the links above to learn all about the unparalleled web marketing services that provided Superior Outdoor Services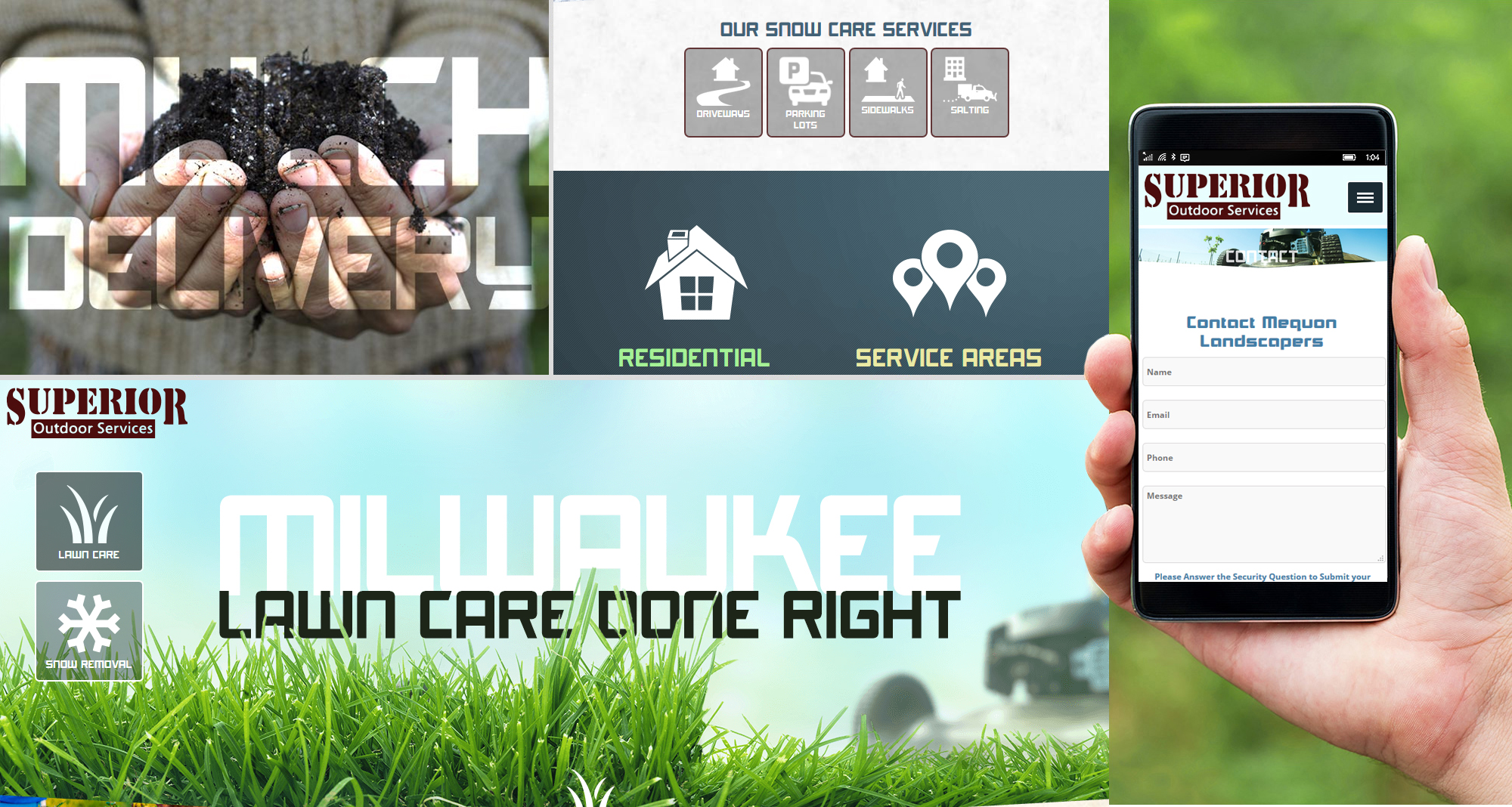 Superior Outdoor Services
Based in Milwaukee County's North Shore area, Superior Outdoor Services has been in the lawn care and snow removal business for over a decade. Realizing that people today aren't looking in the Yellow Pages for lawn care anymore, they knew they had to get a website to bring in new business. After contacting several Milwaukee area web developers, they chose iNET.
Website Dilemma
Superior Outdoor Services had a one-page template "website" with little more than a few sentences and their phone number. They knew they needed a more comprehensive site to tell their story and explain the full scope of their services.
Technology Implemented
Search engine optimization – Layout and Graphic Design – Programming – Creative Genius Branding & Copywriting –Content Management System – HTML –CSS – jQuery
Outcome
iNET designed and built a professional looking website that covers all the services offered by Superior Outdoor Services. Opting for monthly SEO services has helped the site generate dramatic increases in traffic to their site, as well as a huge increase in inquiries for lawn care and snow removal.