Madison Dumpster Rental
When you need a dumpster to clear out your junk or remodeling debris in the Madison area, you need Madison Dumpster Rental. When you need a website to bring in new business, you need iNET-Web.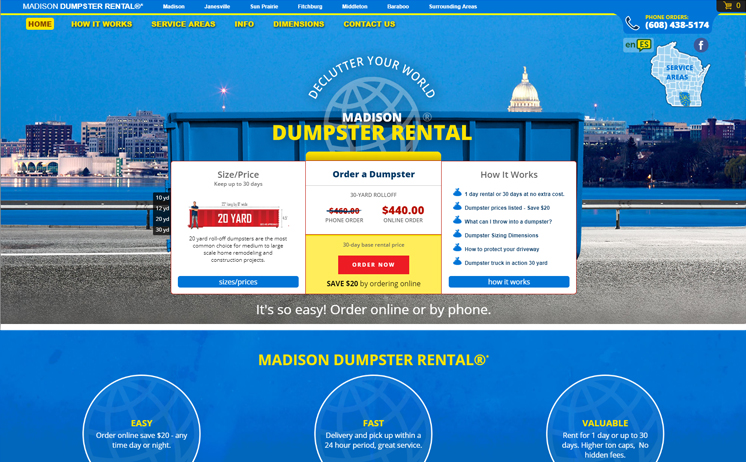 Click the links above to learn all about the unparalleled web marketing services that provided Madison Dumpster Rental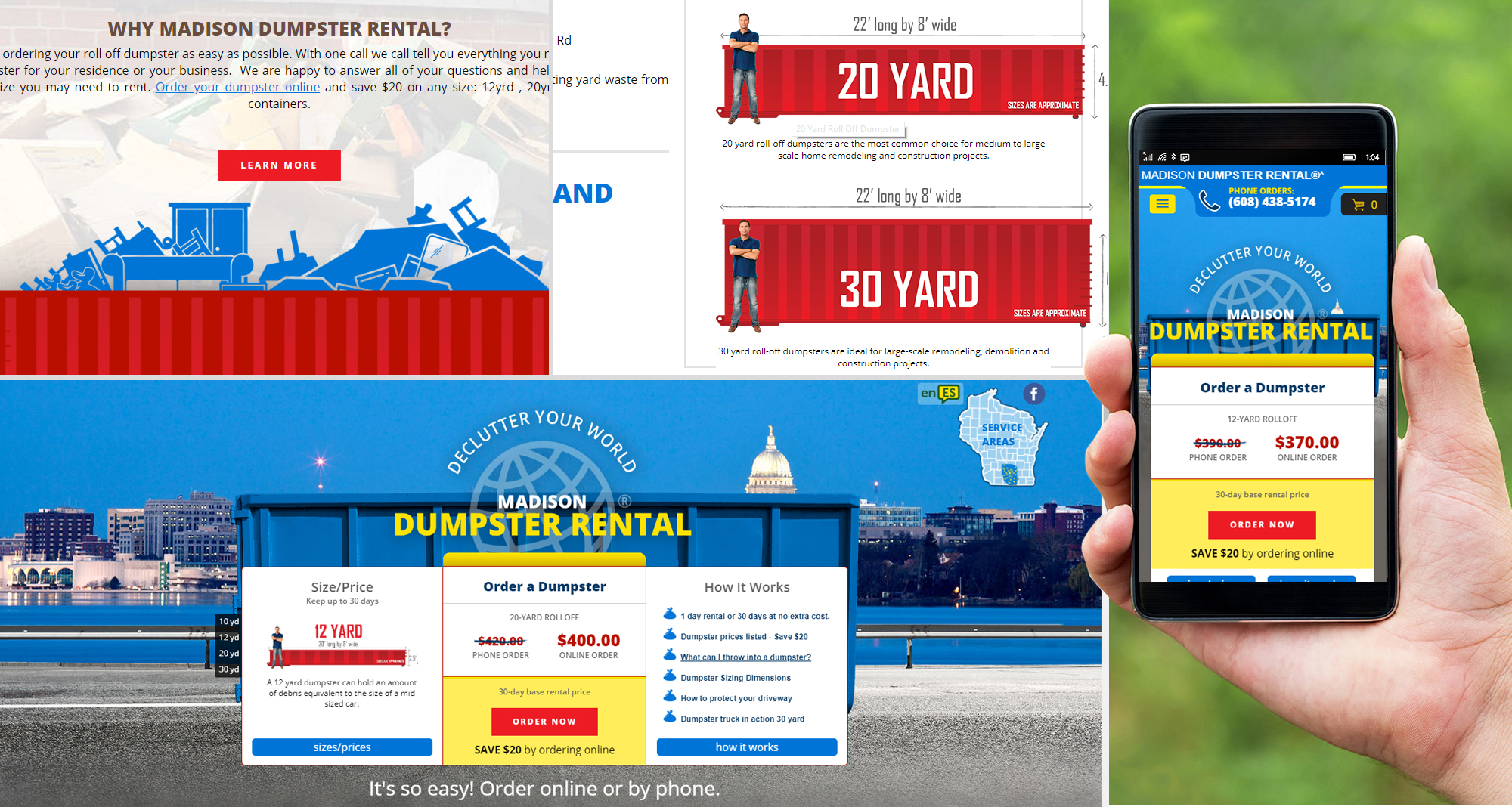 Madison Dumpster Rental
This Madison-based business specializes in dumpster rentals for homeowners and businesses throughout the greater Madison area. They're all about making it easy and affordable to rent a dumpster.
Website Dilemma
Madison Dumpster Rental first hired iNET Web to build them a website in 2012. In 2015, they came back to us for a mobile responsive conversion, which would enable their site to display on mobile devices. Along with the conversion, they opted for a redesign of their site and monthly SEO work.
Technology Implemented
Mobile responsive design – Copywriting – Layout and design – Search engine optimization – Content Management System – HTML –CSS – jQuery –HTML
Outcome
iNET-Web updated the website with a clean-looking design that displays perfectly on all kinds of mobile devices and allows prospective customers to schedule dumpster rental right from the website. Monthly SEO work on the site helps it rank at the top of search engines for the most common online queries pertaining to dumpster rental in the Madison area.
Since the new website launched, traffic to the site has grown exponentially and they're renting more dumpsters than ever before.