Arbor Earth & Stone LLC.
A Lake Geneva landscape designer and contractor wanted to showcase their work to establish credibility in a competitive market. iNET developed original content, a dominating SEO strategy, custom web design, compelling radio ads, a new logo and print ads to ensure Arbor Earth and Stone outshined the competition.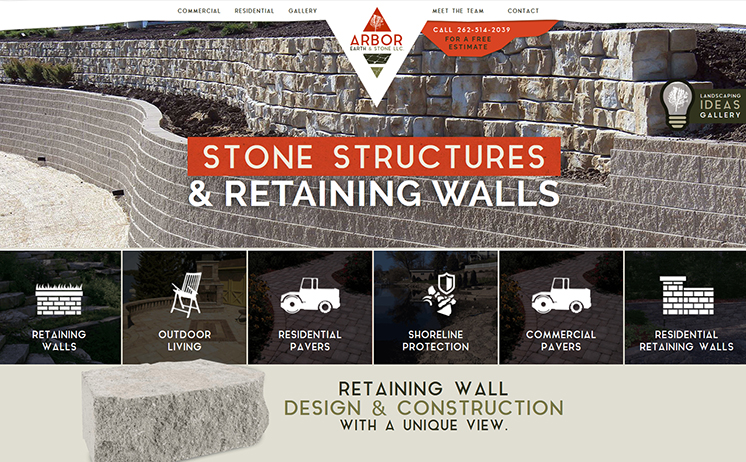 W
Website copywriting by iNET is more than just words on a page. It tells the story of your business.
M
A brand's logo can be the difference between professionalism and amateur hour. iNET's logo design for Arbor Earth & Stone reflects the brand beautifully.
M
Radio ads for Arbor Earth & Stone entice the listener into visiting the website. They hear about the great looking landscaping and just have to see it for themselves.
M
iNET designed custom print ads for Arbor Earth & Stone to show off their impressive landscaping work.

Click the links above to learn all about the unparalleled web marketing services that provided Arbor Earth & Stone LLC.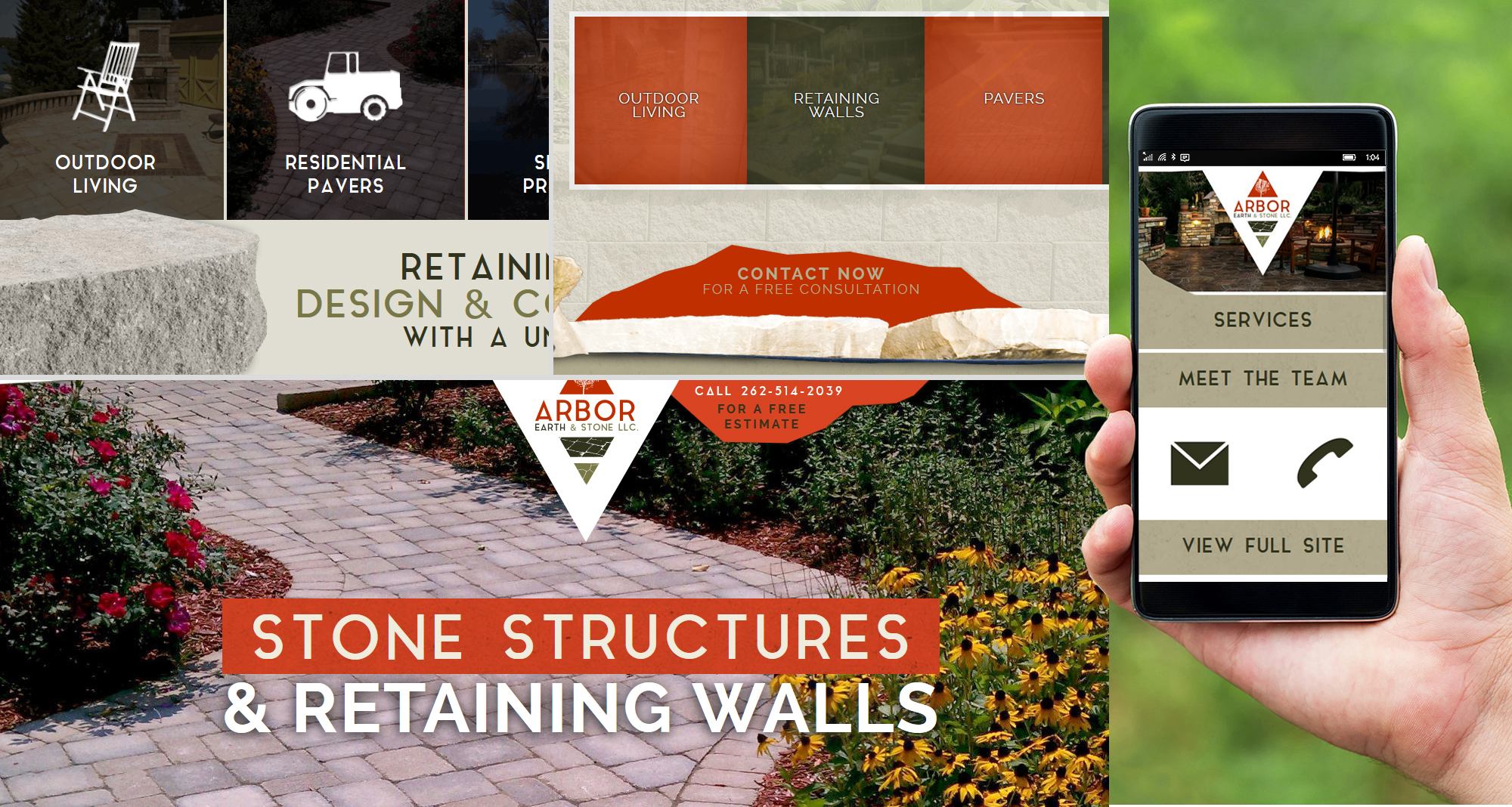 Arbor Earth & Stone LLC.
Arbor Earth & Stone mixes art and nature to produce a landscaping in a way never before seen in the Milwaukee area. They needed a professional looking website that would reflect the quality of their work. They chose iNET Web, and it wasn't long before business started blooming.
Website Dilemmas
The original Arbor Earth & Stone site was like many of the yards they managed: a job in progress. The Home page featured rotating photos and a short introduction, but otherwise little evidence of any thought being put into it. The site was built using a template, and it showed--cumbersome navigation and an overall poor user experience. Like an empty backyard, it needed a lot of work.
Website Technology Implemented
Logo Design – Search Engine Optimization – Mobile Development – Custom Programming – Radio Advertising – Print Marketing - CSS
Website Outcome
Arbor Earth & Stone invested in web marketing with iNET and it more than paid off. iNET delivered profitable results by combining a visually stunning site with search engine optimized content that propelled their site to the top of Google searches so it could be found by prospective customers. If your website could use some work, get the webscaping crew at iNET Web on the job.