Krausko Tactical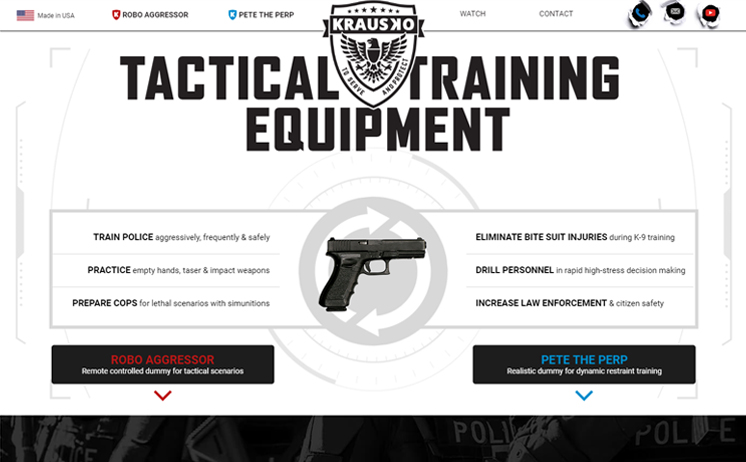 M
Branding: The Krausko Tactical website needed to be distinct from the Krausko sports training equipment website. iNET designers went above and beyond to keep the two site designs separate.

Click the links above to learn all about the unparalleled web marketing services that provided Krausko Tactical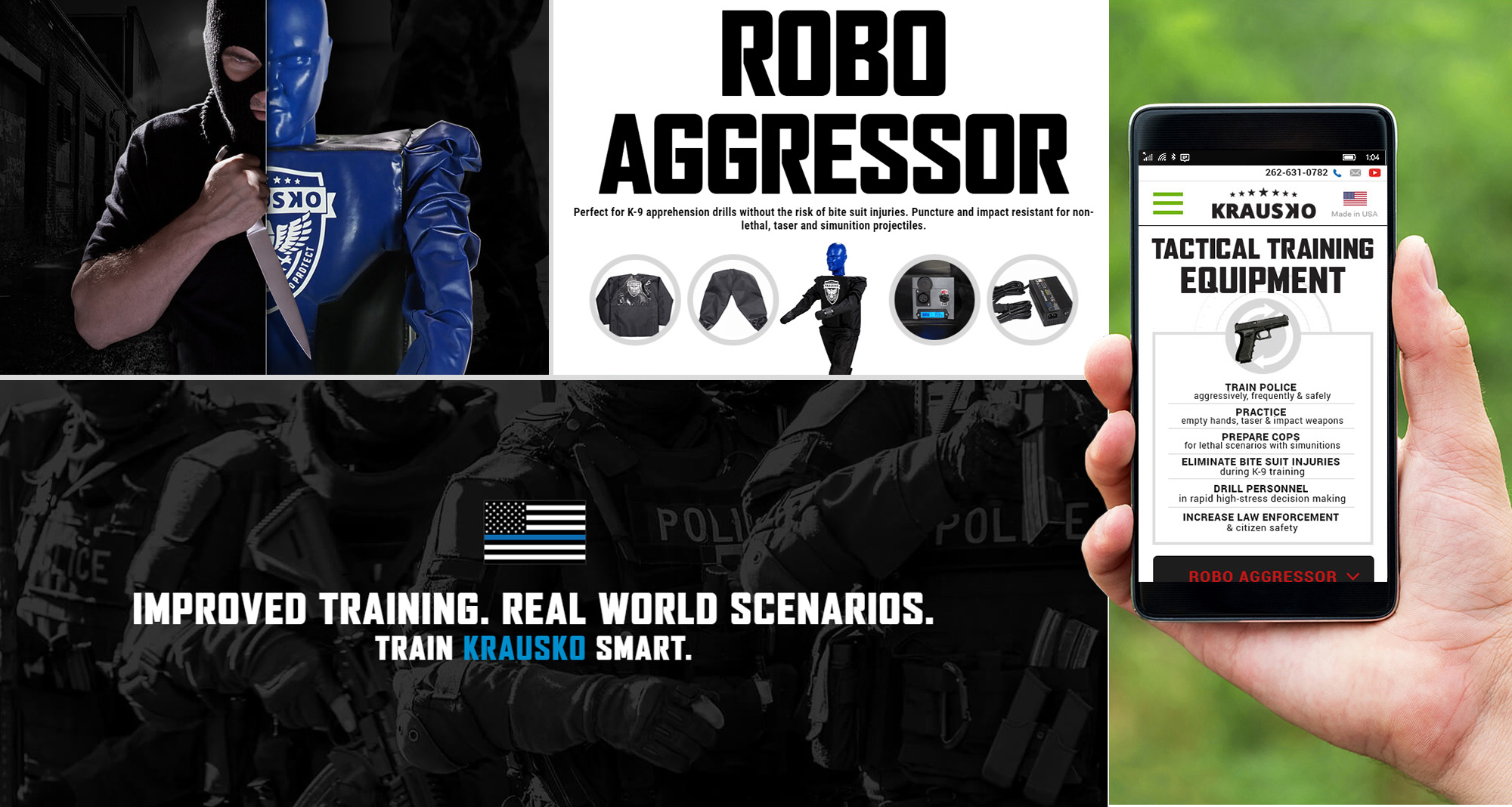 When you have a niche product like Krausko Tactical has, where do you go for marketing? To the best web development company in Wisconsin -- iNET Web.
Krausko Tactical
Krausko Tactical is a Wisconsin based maker of tactical training equipment for law enforcement agencies. After the success they had with an iNET developed website for their sports training equipment, they tapped us to launch their tactical training products online.
Website Dilemmas
Krausko Tactical evolved from their football training equipment. Their tactical training equipment line needed a website as hard-hitting as their sports training equipment website—one that would work to promote their products at trade shows, as well as to prospects who find them online. iNET Web delivered with a site specifically targeting the law enforcement market.
Technology Implemented
Logo Design – Graphic Design – Creative Genius Branding & Copywriting– Search Engine Optimization – Video Production -- CSS – JavaScript – HTML – jQuery – Content Management System
Outcome
iNET Web's SEO specialists infused the Krausko Tactical website with the search terms law enforcement agencies use when looking for training equipment, resulting in the site consistently ranking at the top of all major search engines for those search terms.