Divergent Family Law
Can the right attorney make divorce more palatable? That's debatable. One thing's for sure, though, the right web development company can make a divorce lawyer a lot easier to find online.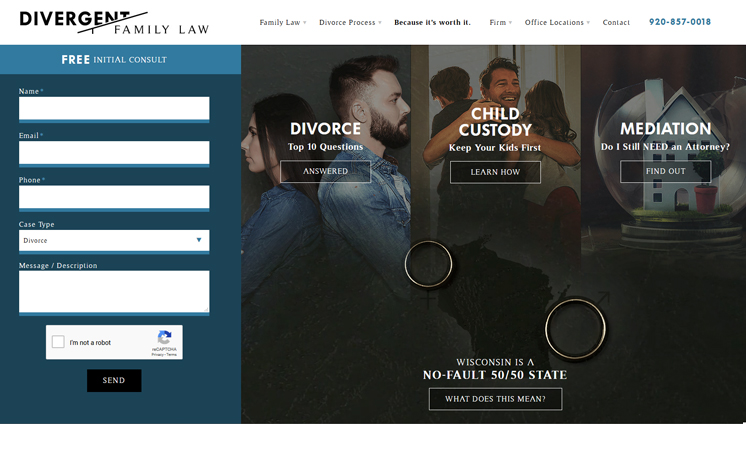 Responsive:
Clients can reach Divergent Family law from their smart phones thanks to the responsive website design by iNET.
SEO:
There are many law firms in Wisconsin, but only a few specialize in family law. Search engine optimization ensures the right clients can find Divergent services.
Copywriting:
There are many confusing legal terms in family law. iNET copywriters were tasked with simplifying everything from child custody to no-fault divorce.
Custom Programming:
Divergent Family Law believes in making complicated legal processes simple. iNET programmers made their website simple and clean so clients can get the answers they need.


Click the links above to learn all about the unparalleled web marketing services that provided Divergent Family Law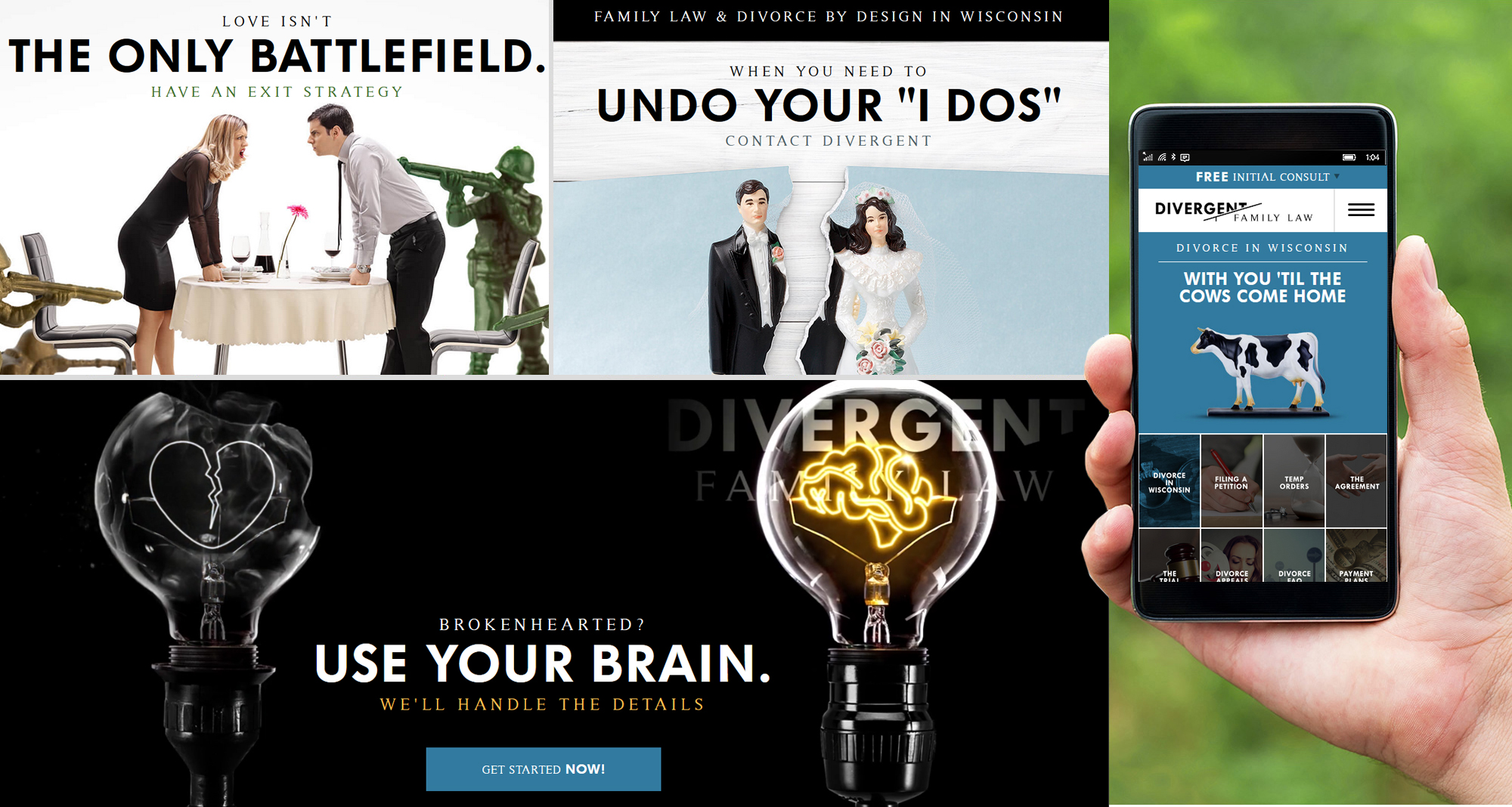 Divergent Family Law
Divergent Family Law is an offshoot of Grieve Law, another hugely successful iNET Web client. When attorney Tom Grieve was looking to expand his practice to include family law, he knew exactly who to partner with for a website.
Website Dilemma
No dilemma here! The Divergent Family Law website was a fresh build with only one requirement from the client: Make a website that stands out and brings in prospective clients. No problem. That's what iNET does all day long.
Technology Implemented
Creative Genius Branding & Copywriting – Layout and Graphic Design – Mobile Responsive Design – Search Engine Optimization – Programming – Radio Advertising – Content Management System – HTML –CSS – jQuery
Outcome
iNET's web design team created a clean, contemporary look for Divergent Family Law, fleshed out with smart content that walks prospective clients through the divorce process. Thanks to a healthy infusion of SEO from our search engine optimization specialists and a blitz of radio advertising, Divergent Family Law was off to a fast start right out of the gate.