Connoils
When you're a leading producer of food- and neutraceutical-grade oils and powders, you need a website that makes you look like a leader. That's where iNET Web comes in.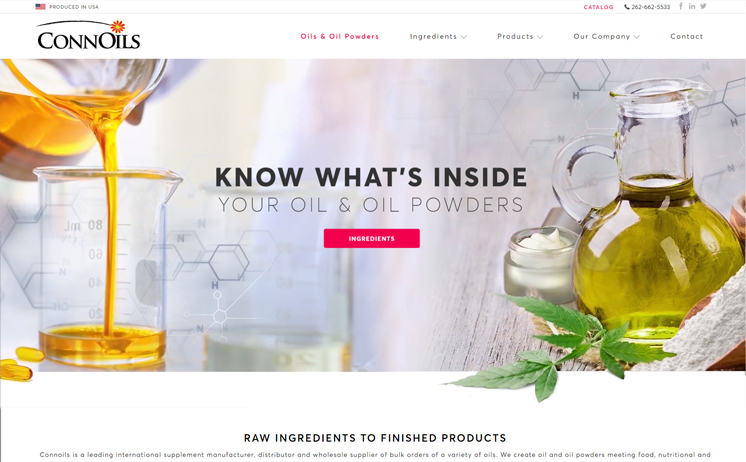 Responsive:
Mobile responsive website design from iNET makes Connoils easy to navigate from any device. Customers can browse their extensive oil and oil powder catalog from smart phones and tablets as easily as they can on a PC.
SEO:
How do you find the right product to relieve your pain, improve your nutrition, or enhance your body's natural glow? You search online! iNET SEO services ensure every Connoils product is optimized for search engines.
Copywriting:
iNET copywriters tell the story of each oil and oil powder offered by Connoils. Our job is to tell customers the difference between every drink mix, emulsion, and tablet available in the Connoils catalog.
Video:
iNET videographers and photographers filled the Connoils website with beautiful imagery of the natural, organic ingredients behind every oil and oil powder product.
Custom Programming:
The Connoils website required custom iNET programming to showcase the product catalog, ingredients, and distributors.
Branding:
Connoils desperately needed memorable branding. It was a natural for iNET designers to use science and nature as inspiration for the look and feel of their new website.


Click the links above to learn all about the unparalleled web marketing services that provided Connoils
"INET created a fantastic logo for our business. They worked with us and did many revisions, providing us with seemingly endless options and altering the designs to our every whim. We are not an easy team to please, but INET managed to hit the nail on the head and gave us EXACTLY what we wanted, in the end. So glad we chose to work with this company."
Rated 5.0 out of 5.0 By Allison, Connoils

"We highly recommend iNET for your website needs! We own two companies and iNET created a website for one of our companies and then we went back to have them create one for our other company because we were so pleased with the outcome. The websites iNET created for us have been great investments. Our websites are spectacular, the design and detail really represent our companies and have had a positive impact on our business! As soon as we met the iNET crew their personalities screamed creativity and we knew we had to have them create our sites. These guys are nothing short of the best!"
Rated 5.0 out of 5.0 By Stacy Peterson, Connoils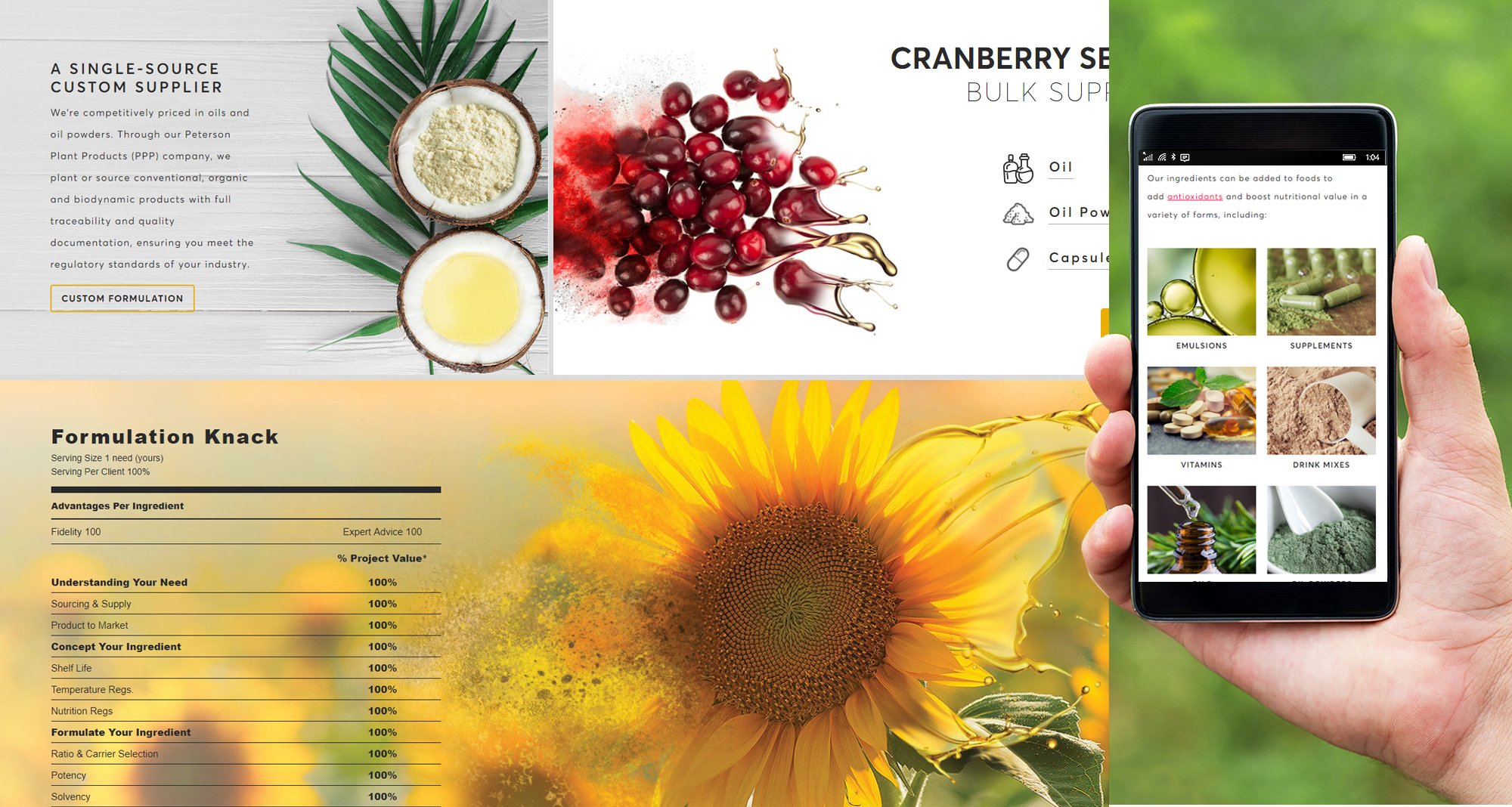 Connoils
Connoils is a Waukesha-based company specializing in all natural, USA-made bulk oils, oil powders and softgels to businesses worldwide. With clients all over the world, Connoils is a rapidly growing company that depends on being found online by prospective customers.
Website Dilemma
Before coming to iNET Web, Connoils had an old website with a "me-too" look, confusing navigation, and virtually no search engine optimization. They sorely needed a more professional looking website with better search engine optimization to reach more potential customers.
Technology Implemented
Search Engine Optimization – Layout and design – Responsive Design -- Creative Genius Branding & Copywriting – Video Production -- Content Management System – HTML –CSS – jQuery –HTML
Outcome
iNET built a custom website with a clean design that not only looks great, but is also infused with SEO to ensure potential customers find them online. iNET's designers integrated eye catching graphics of raw materials with one side transforming into powder and the other transforming into oil.