Bone Dry Products
A dry concrete floor is essential to the integrity of flooring products. A website that gets specialty products in front of their prospects is essential to the success of a business.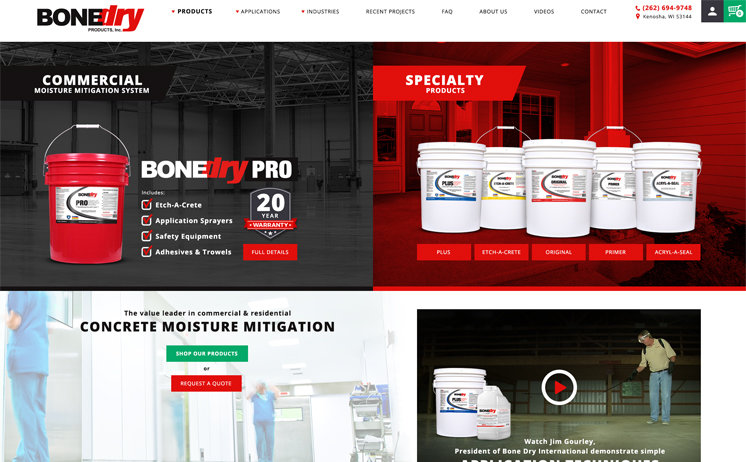 Click the links above to learn all about the unparalleled web marketing services that provided Bone Dry Products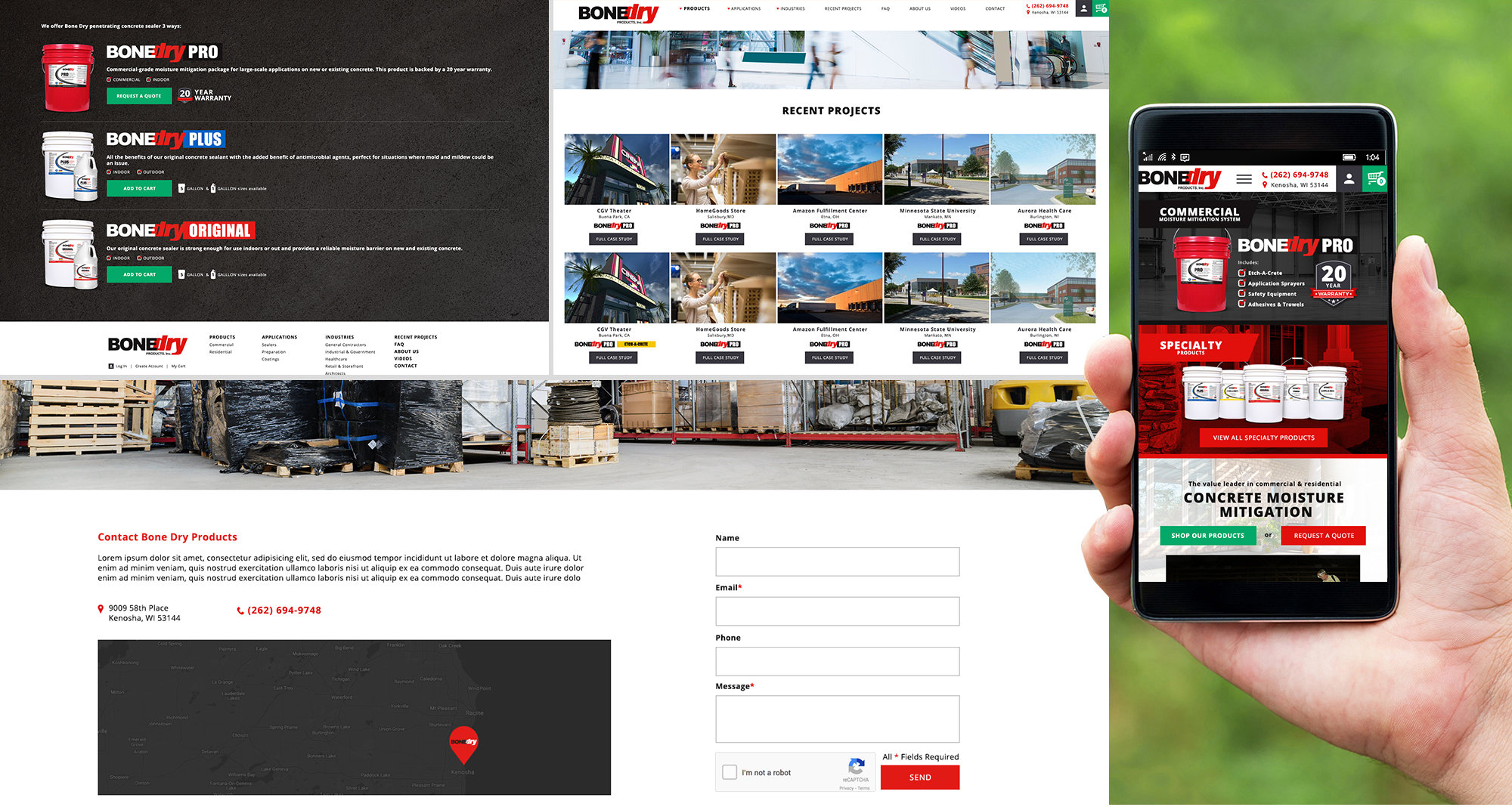 Bone Dry Products
Kenosha-based Bone Dry Products specializes in moisture mitigation products for concrete floors. Their products are used on everything from homeowners' basements to massive industrial warehouses and government buildings.
Website Dilemmas
Bond Dry Products had a template based website before coming to iNET Web, and they were paying a small fortune for Pay per Click ads with very little ROI. They needed an all-new website with a healthy infusion of SEO.
Technology Implemented
Graphic Design – Mobile Responsive Design -- Creative Genius Branding & Copywriting – Search Engine Optimization – eCommerce – Video Production -- CSS – JavaScript – HTML – jQuery – Content Management System
Outcome
iNET Web did a complete redesign of their site and got them to ditch their costly PPC contract and run with a monthly SEO contract instead. Shortly after launch, the website began appearing on the first page of search engine results pages for the search queries commonly entered by prospective customers. Even better, their revenues continue to increase every month.