Good Land Inspections
Like many upstart businesses, Good Land Home Inspections knew a great website would be critical to their success—which is precisely why they came to iNET Web.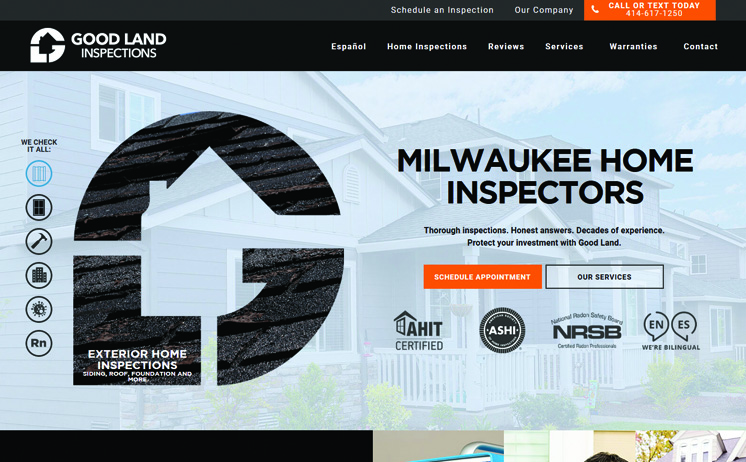 Responsive:
Mobile-friendly responsive design gives customers a smooth, seamless experience on smartphones and tablets.
SEO:
Proper search engine optimization keeps the Good Land's website visible in Google search results and gets people clicking.
Copywriting:
Custom written copy flows naturally and explains types of inspection with clarity.
Custom Programming:
Simple navigation and interesting interactive effects make scheduling an inspection hassle-free.


Click the links above to learn all about the unparalleled web marketing services that provided Good Land Inspections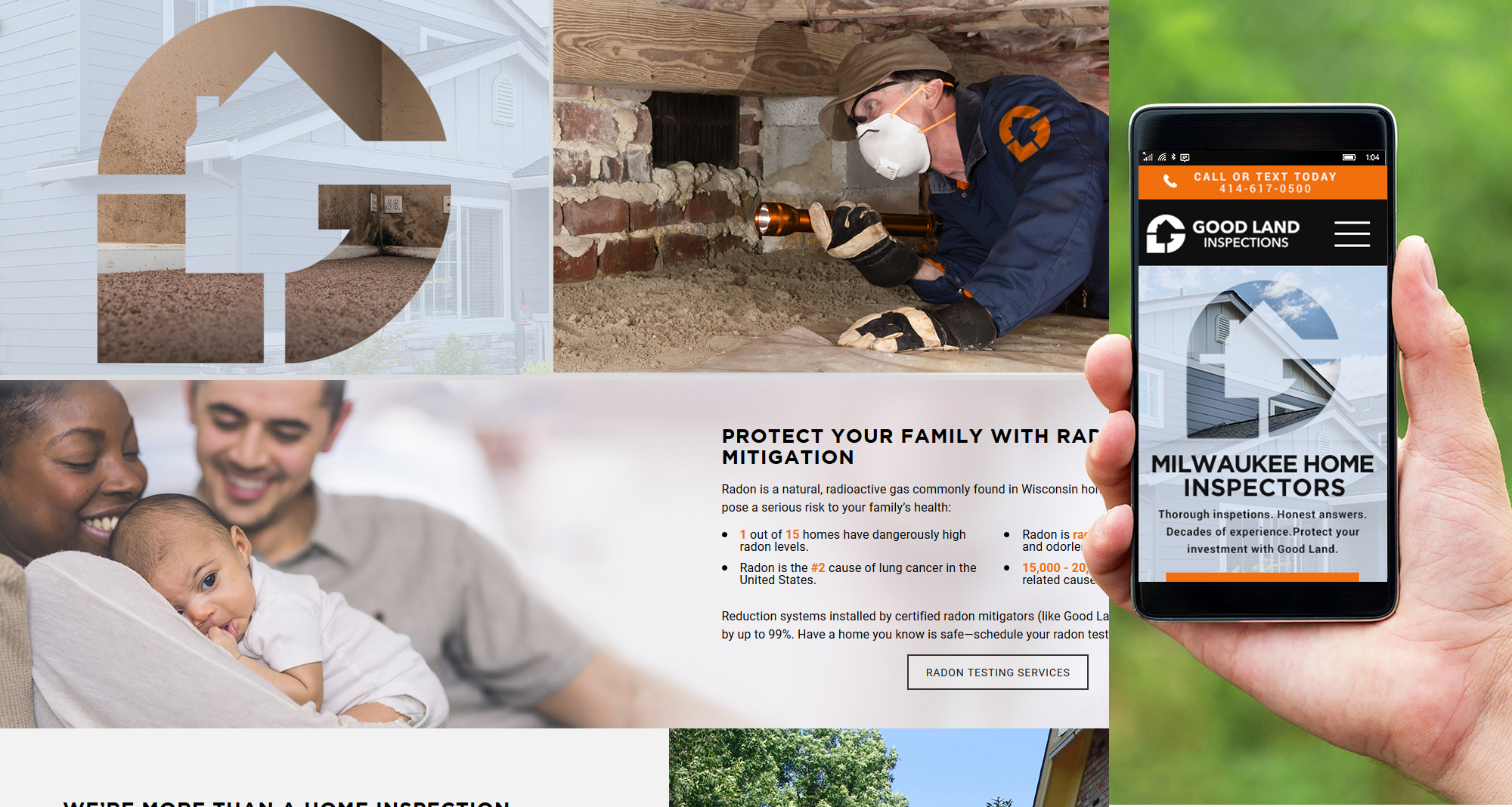 Good Land Inspections
Started by a realtor with 20 years of experience in the real estate business, Good Land Inspections handles residential inspections, commercial property inspections, mold inspections, and radon testing and mitigation throughout the greater Milwaukee area.
Website Dilemma
Good Land had a bare bones website built on a DIY template website platform. The only traffic to the site was coming from a few people who had been handed a business card with their web address on it. Realizing they needed a website that would get them noticed by prospective clients looking online for home inspectors, they came to iNET Web.
Technology Implemented
Search Engine Optimization – Layout and design – Responsive Design -- Creative Genius Branding & Copywriting –Content Management System – HTML –CSS – jQuery –HTML
Outcome
Inet Web created a graphically clean look for Good Land's website, refined their existing content, and implemented a targeted SEO strategy to get them ranking on search engine results pages when prospective clients searched for a home inspection service in the Milwaukee area. Knowing Good Land's strong presence in the Spanish community, we translated key sections to Spanish to accommodate any non-English speakers searching for inspectores de casa en Milwaukee.
Since the new Good Land website went live, there has been a steady increase in visitors to the site and they're getting more inquiries from prospective clients than ever before. The client loves how easy it is to use our content management system, and regularly makes updates to his site as needed.